These Black Bean Burgers are savory, filling and vegetarian. The perfect substitute for a regular beef patty and delicious and healthy to boot!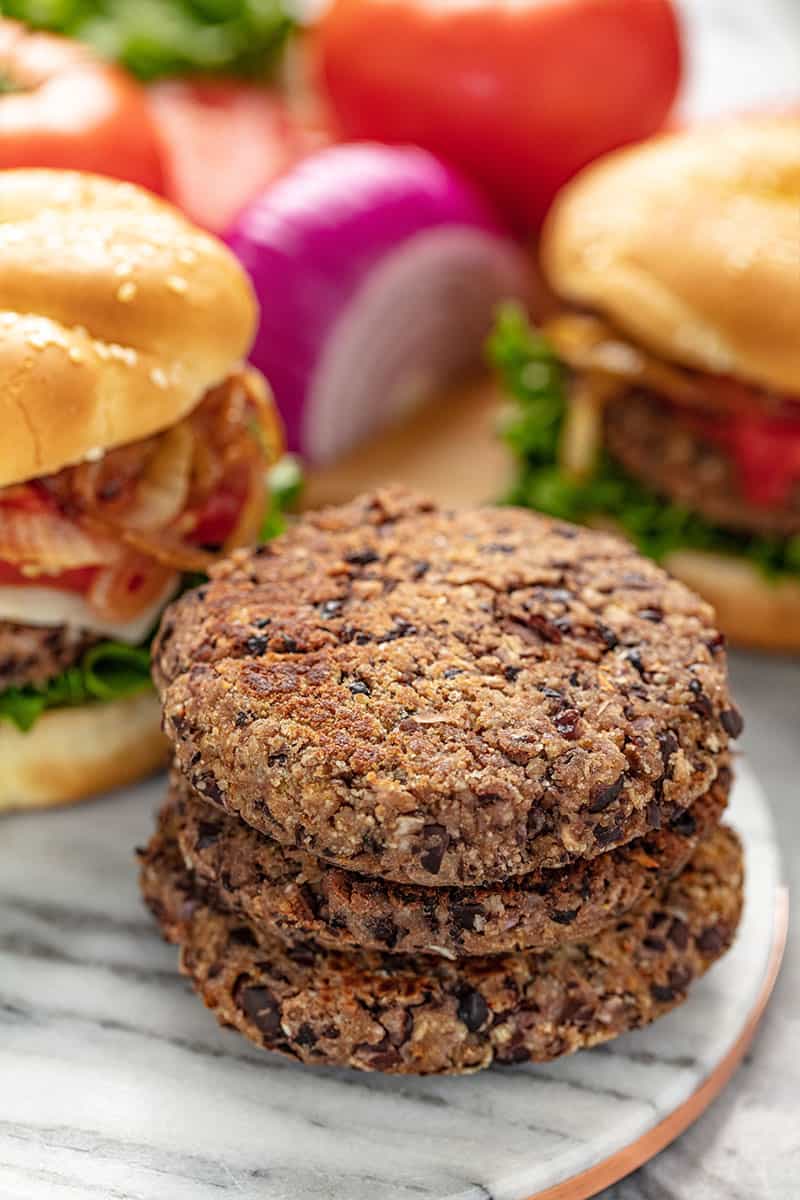 Black Bean Burgers are a great option for lighter fare at your backyard BBQ or a great option for your vegan or vegetarian guests. You don't need to be meat free to appreciate black bean burgers as they are delicious all on their own. This recipe is a copycat of Morningstar Chipotle Black Bean Burger patties sold at Costco, which are a crowd favorite. Don't like spicy foods? No problem! The chipotle peppers in this recipe are completely optional, though we do like the additional heat and flavor it adds to the recipe.
How do you keep black bean burgers from falling apart?
When making black bean burgers it is important to use a binder to keep the patty from falling apart. This recipe uses eggs to bind the mixture together. Another important factor in keeping the patty together is how finely all of the ingredients were chopped or mashed. Be sure that all of the ingredients are finely chopped which is why it is a good idea to use a food processor or blender to make black bean burgers. When cooking on a grill or skillet, be sure that it is well oiled to prevent the burgers from sticking.
What can I use in place of eggs to make these vegan?
If you'd like to make vegan black bean burgers, you'll need to replace the eggs called for in this recipe. You can make an egg substitute using flax seed and water which is a popular and effective option. To replace 1 egg, simply whisk together 1 tablespoon of ground flax seed with 3 tablespoons of warm water. Let it sit until it becomes gel-like and then you can use it in the recipe. Since this recipe calls for 2 eggs, you'll need2 tablespoons of ground flax seed and 6 tablespoons of water.
Frozen Black Bean Burger Instructions:
Black bean burgers freeze really well. To freeze, place on a parchment lined baking sheet and place the tray into the freezer for 4-6 hours until the patties are frozen solid. Once frozen, remove them from the baking sheet and transfer to an airtight container or resealable plastic freezer bag for longer term storage. These patties will stay good in the freezer for 2-3 months. When ready to eat, simply thaw in the fridge overnight or on the counter at room temperature. There are no ingredients in this recipe that will spoil at room temperature so there are no food safety concerns. Once thawed, proceed with cooking as directed in the recipe.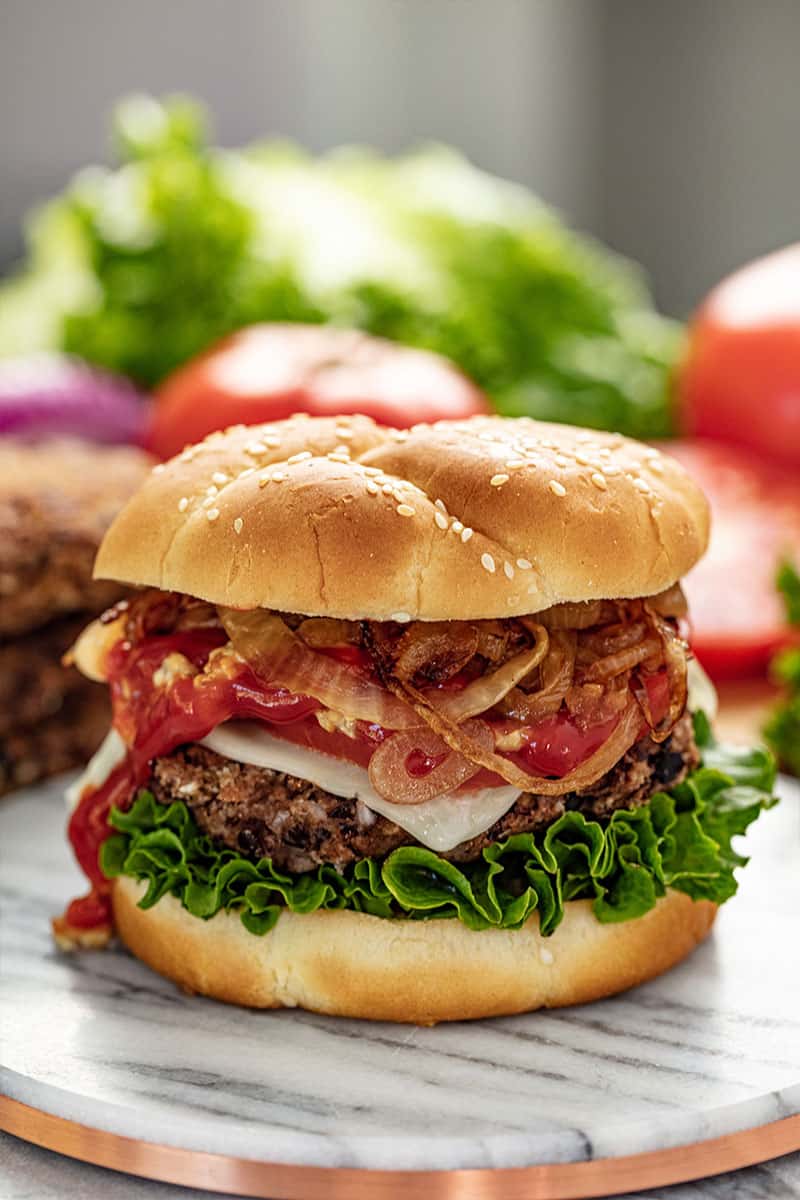 Storage and Reheating Instructions:
Black bean burgers are best eaten fresh. Store any leftovers in an airtight container in the refrigerator for up to 4 days. Reheat in a skillet over medium-low heat or in a microwave in 30-second increments until warmed through.
If you like this recipe, here are some other meatless recipes:
Watch the video below where Rachel will walk you through every step of this recipe. Sometimes it helps to have a visual, and we've always got you covered with our cooking show. You can find the complete collection of recipes on YouTube, Facebook Watch, or our Facebook Page, or right here on our website with their corresponding recipes.