Most Amazing Bean Dip takes just 15 minutes and minimal effort to make the most delicious party appetizer!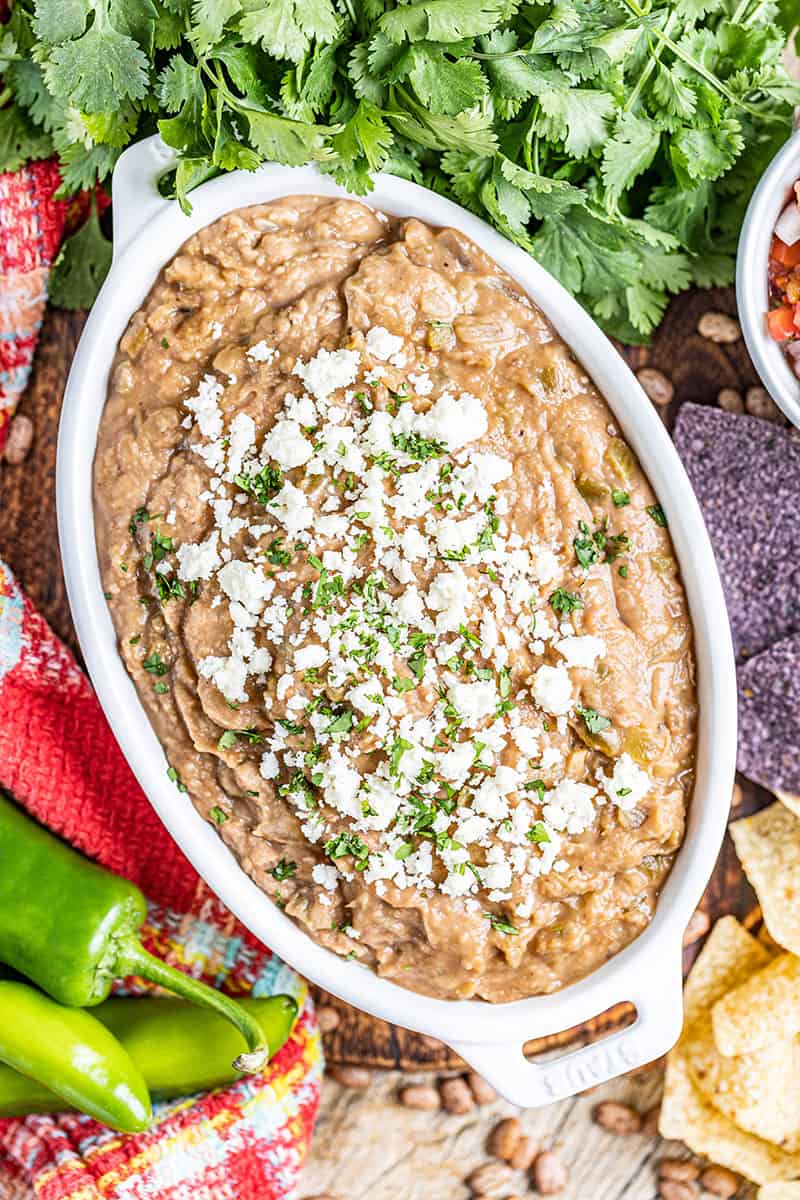 Good food and drink are the best excuses to get old friends together. Everyone brings their favorite dish, and we can just talk and laugh the evening away. If you're anything like us, you have a few go-to recipes that you use for such occasions. These are the recipes that you rarely think to make for just your family, but are always a smashing hit. Bean dip is one such recipe that our friends beg us to continue making every time we get together. Everyone is used to the generic store-bought bean dip, and our homemade bean dip knocks their socks off every time!
Garlic:
Nothing beats freshly minced garlic, but you can always substitute with 3/4 teaspoon of garlic powder or granulated garlic.
Cheese Options:
If you cannot find queso fresco, you can substitute with mild feta cheese, queso blanco, or even paneer!
Spice Level in Most Amazing Bean Dip:
We love when our dip has just enough heat to add to the flavor, without burning anyone out. Canned green chile peppers can have a medium heat, but it should not be overpowering in this dish by itself. If you want a truly mild dip, look for mild canned green chile peppers and definitely omit that cayenne! If you want a more spicy kick, be sure to use regular canned green chile peppers and include that cayenne. You can even increase the cayenne to your own personal taste preferences.
Is this dip vegetarian?
If you want a vegetarian bean dip, make sure to use vegetarian refried beans. Regular refried beans are cooked in animal lard.
If you're looking to make this completely vegan, opt for your favorite plant-based cheese alternative for the queso fresco.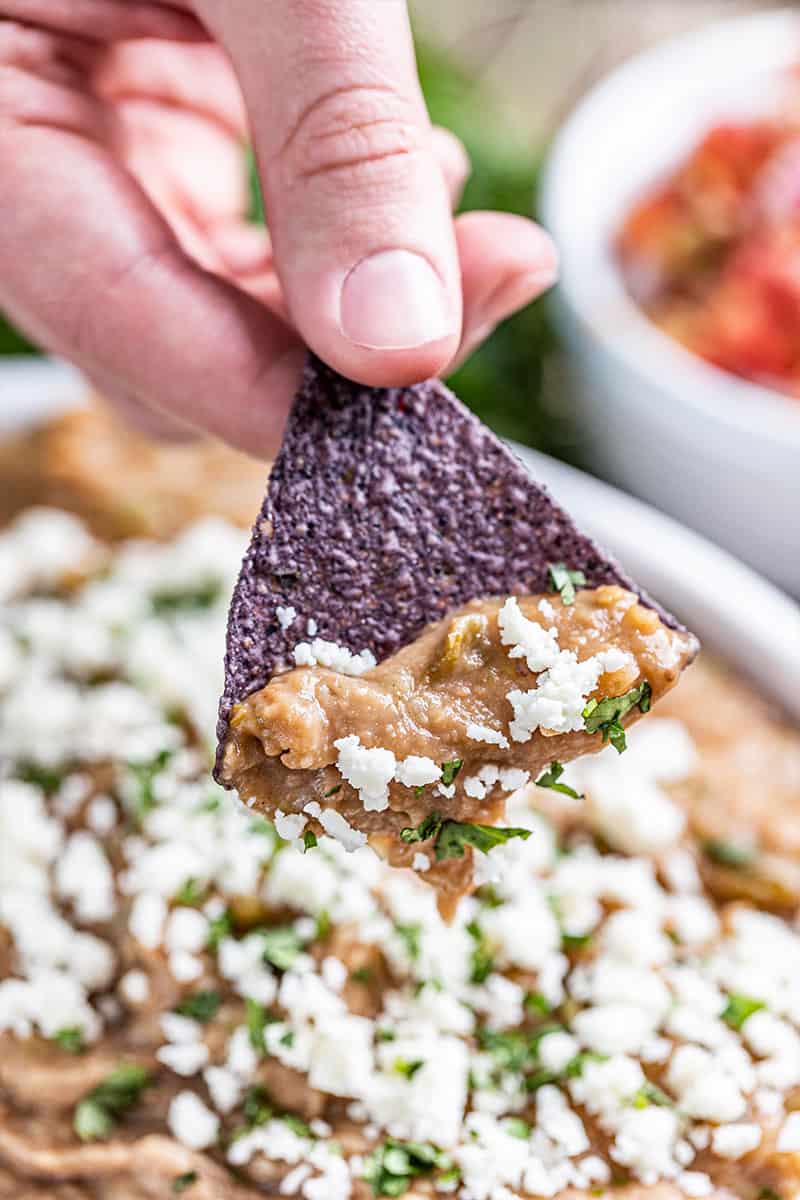 Storage Instructions:
Store any leftovers in an airtight container in the fridge for up to 1 week. Reheat either in a skillet on the stovetop over medium-low heat, or in the microwave in 30-second increments until warmed through.
If you like this recipe, you may be interested in these other delicious appetizer recipes: