Bacon gravy is the perfect addition to your holiday dinner table! It is like liquid bacon to pour over your favorite meat and potatoes. You're going to love it!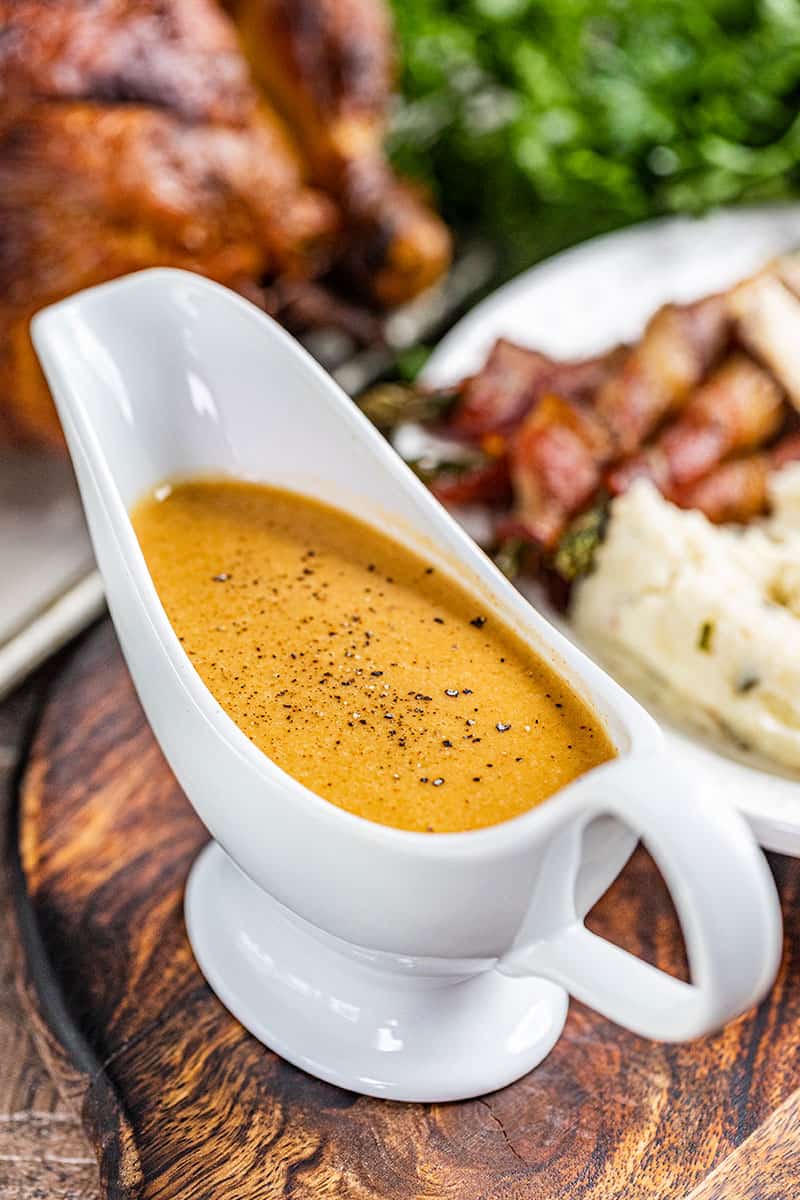 Move over sausage gravy! Bacon gravy is here, and we are loving it! OK, so we're not really ditching sausage gravy, but this bacon gravy is simply heavenly, and we just can't get enough. You may be wondering why you should consider bacon gravy when sausage gravy is so delicious. We know, sausage gravy is delicious, and it still has its own place in our hearts and in our kitchen! Sausage gravy is a milk based gravy, heavily used with breakfast foods, while this bacon gravy is more like a standard meat gravy that would accompany dinner. It's like liquid bacon that you can pour over your meat and potatoes. Dreams really do come true!
Thickening Agent in Bacon Gravy:
We prefer cornstarch as a thickening agent in this recipe, but if needed you can substitute with all-purpose flour. You will want to double the amount of cornstarch called for, and use 2 tablespoons total of all-purpose flour.
Blending Options:
Once your gravy is ready to blend together, you have a couple of options:
Use an immersion blender and blend until smooth
Pour your gravy into a blender fitted with a vented lid, safe for blending hot liquids, and blend until smooth.
Serving Suggestions:
We like to serve this up over a steak or baked chicken dinner, and especially over baked potatoes!
Make Ahead Instructions:
You can easily make this ahead of time! Store your finished gravy in an airtight container in the fridge. Once you are ready to eat, reheat on the stove in a saucepan over medium-low heat until warmed through.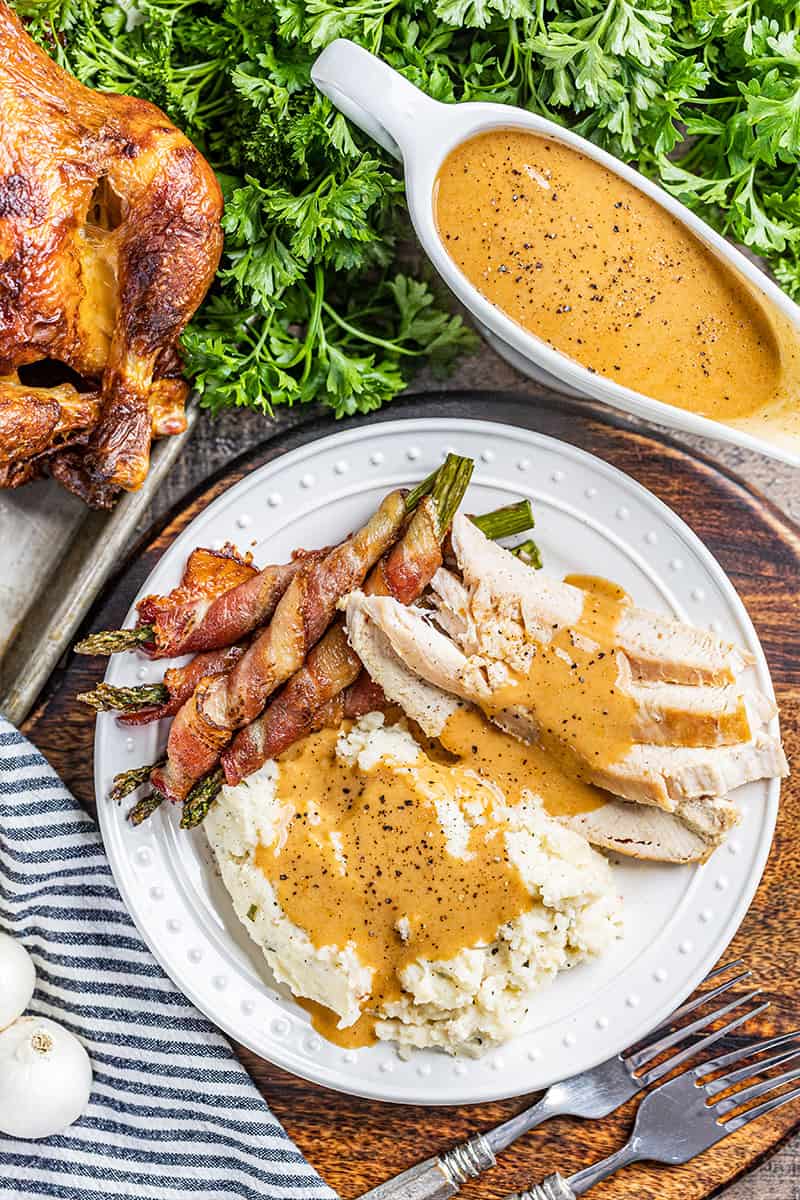 Storage and Reheating Instructions:
Store any leftovers in an airtight container in the fridge for up to 4 days. Reheat on the stovetop in a saucepan over medium-low heat until warmed through.
If you like this recipe, you may be interested in these delicious recipes to smother in gravy:
Watch the video below where Rachel will walk you through every step of this recipe. Sometimes it helps to have a visual, and we've always got you covered with our cooking show. You can find the complete collection of recipes on YouTube, Facebook Watch, or our Facebook Page, or right here on our website with their corresponding recipes.