Authentic Italian Bruschetta is a classic appetizer that people absolutely love. Learn all the little tricks for making the perfect bruschetta.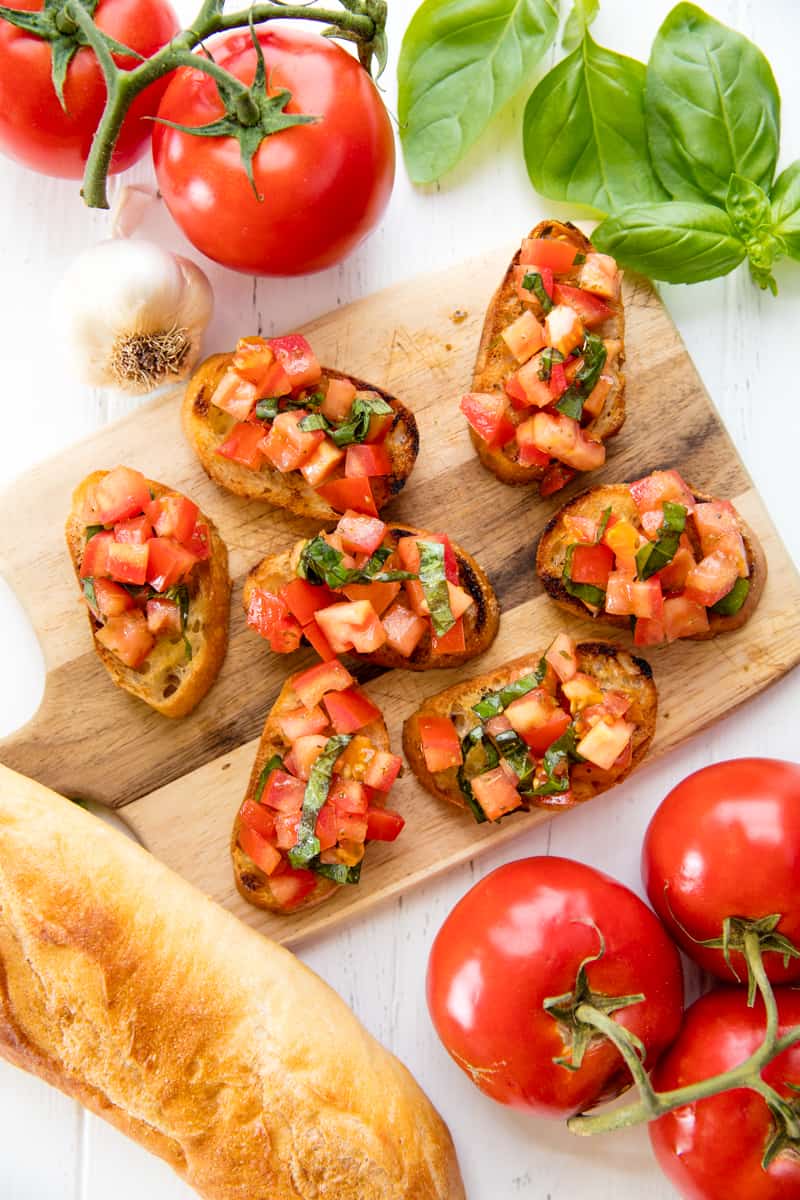 My recipe today comes from my dear friend Becky who is currently living in beautiful Naples, Italy. When Becky sent me this recipe I jumped for joy. I couldn't wait to get my own little taste of Naples.
Becky writes: "My life has been changed by the bruschetta here. I wanted to tell you how they make it the Neapolitan way. It is so simple and yet so delicious. The bread is grilled. You just take a really high quality bread and then grill it up. You then top it once grilled with a mixture of olive oil, tomato, oregano, and basil. (I like it with a splash of balsamic). Anyways it doesn't contain cheese, the tomatoes are served cold and it is mind blowing good."
What kind of bread is used for bruschetta?
Most types of rustic loaves of bread or high-quality artisan loaves of bread make a perfect bruschetta. If you like sourdough bread that can work great as well. Our favorite place to get bread for bruschetta is always local European bakeries. Not only do they make authentic bread, but it is also a great way to support local businesses.
How do you pick a good tomato?
Perfectly ripe tomatoes will make this recipe even better! To find the perfect tomatoes look for heavy tomatoes with a smooth skin. You want it to be plump and free of any big blemishes, bruises, or bug bites.
What variety of tomatoes works best for bruschetta?
For bruschetta, you want to choose a high-quality vine ripe tomato. You want the tomato to have as much flavor as possible. For Americans, try purchasing the tomatoes that are sold on the vine in the grocery store. You can also try heirloom varieties which can yield both colorful and delicious results.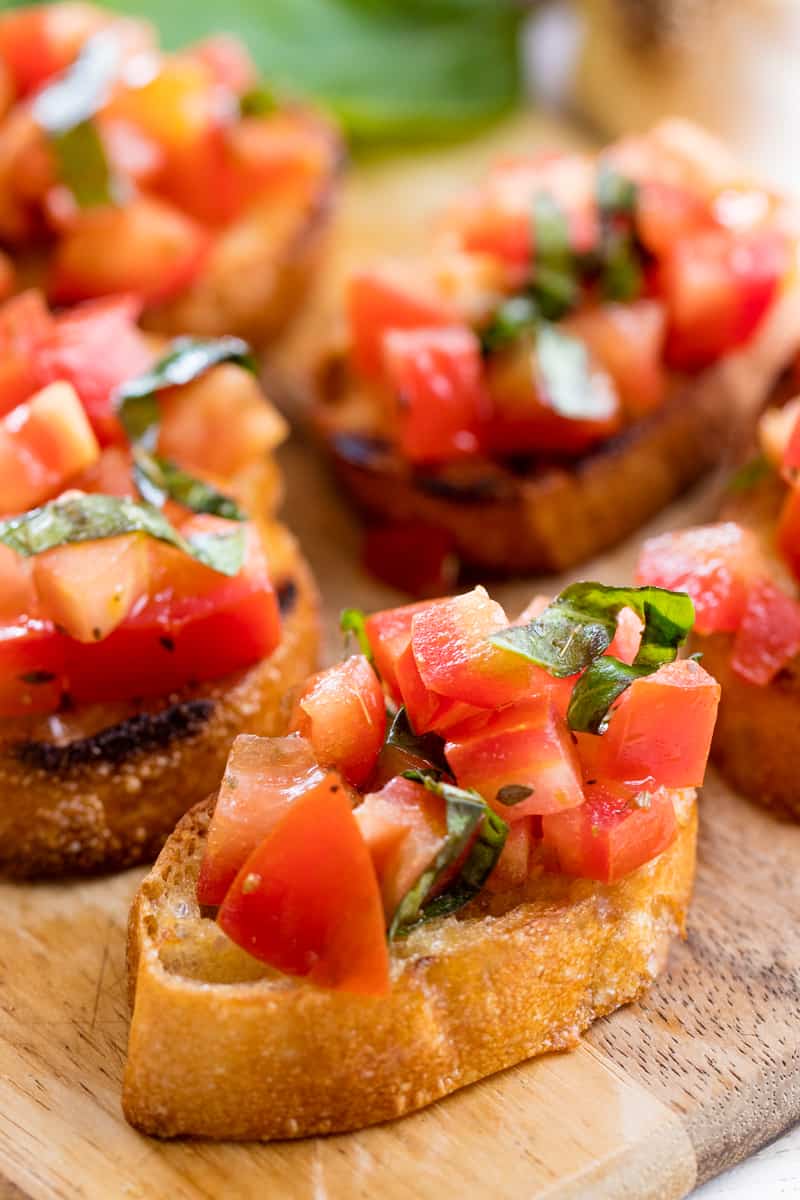 If you like this recipe, you may be interested in these other Italian recipes:
Watch the video below where Rachel will walk you through every step of this recipe. Sometimes it helps to have a visual, and we've always got you covered with our cooking show. You can find the complete collection of recipes on YouTube, Facebook Watch, or our Facebook Page, or right here on our website with their corresponding recipes.