Cacio e Pepe is a simple Roman pasta dish that is easy to make and tastes absolutely heavenly. This cheesy peppery Italian pasta is a favorite for a reason.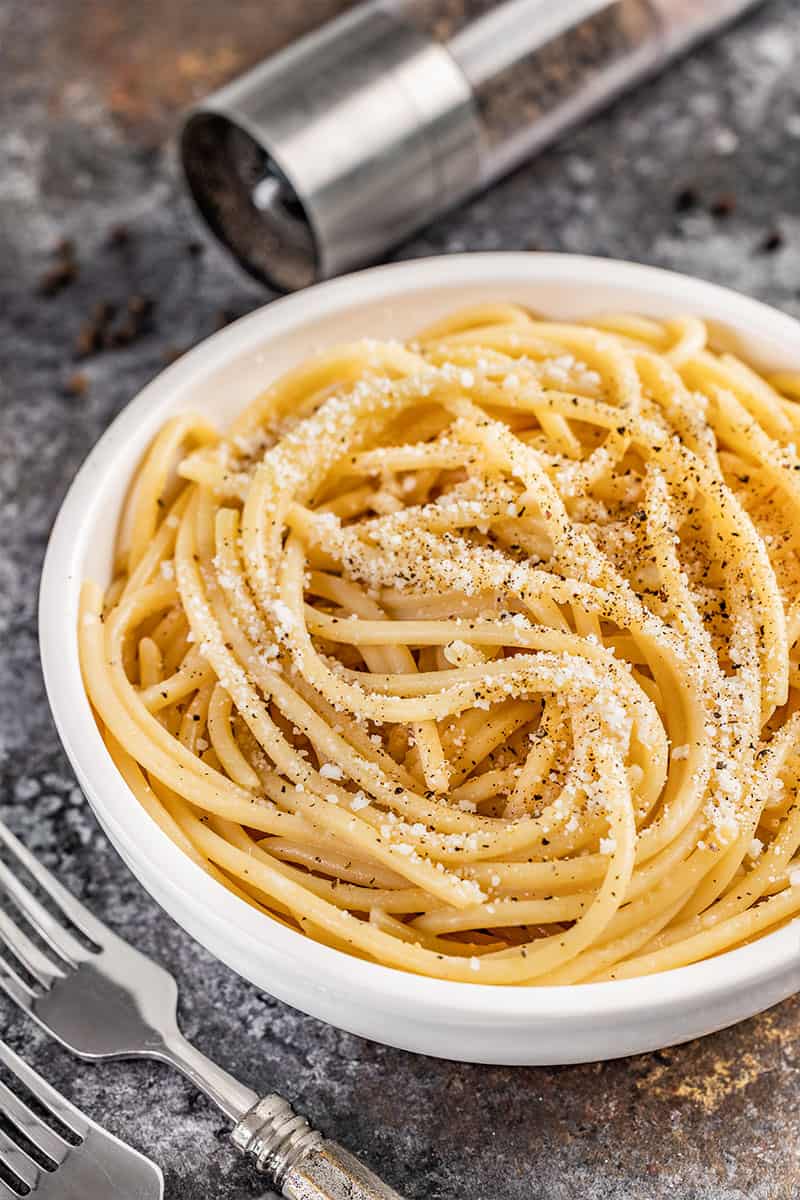 We traveled to Rome to seek out the best recipe for Cacio e Pepe and have now brought it back to share with the masses. This recipe is as authentic as it comes, and is the perfect version of cacio e pepe to make at home. Don't let its simplicity fool you, this pasta is absolutely delicious!
The translation of Cacio e Pepe literally means cheese and pepper. This pasta dish is incredibly simple, but packs a lot of rich flavor with pecorino Romano cheese and freshly ground pepper. It has a very rich and strong flavor due to the Pecorino Romano sharp cheese as well as the heavy amount of pepper. Warning: some might find this dish spicy.
Cheese Options:
This is a classic Roman dish, so you should use a hard cheese from the Roma region of Italy for the most authentic flavor. Pecorino Romano is the traditional choice. If you do not have Pecorino Romano available to you, grated Parmesan is an acceptable substitute, though not an authentic choice as it comes from the Parma region of Italy.
Pasta Options:
The traditional choice of pasta for Cacio e Pepe is tonnarelli pasta, a thick round long pasta similar to a thick spaghetti or bucatini. Since these are both similar in shape, they both make acceptable substitutes where tonnarelli is not available.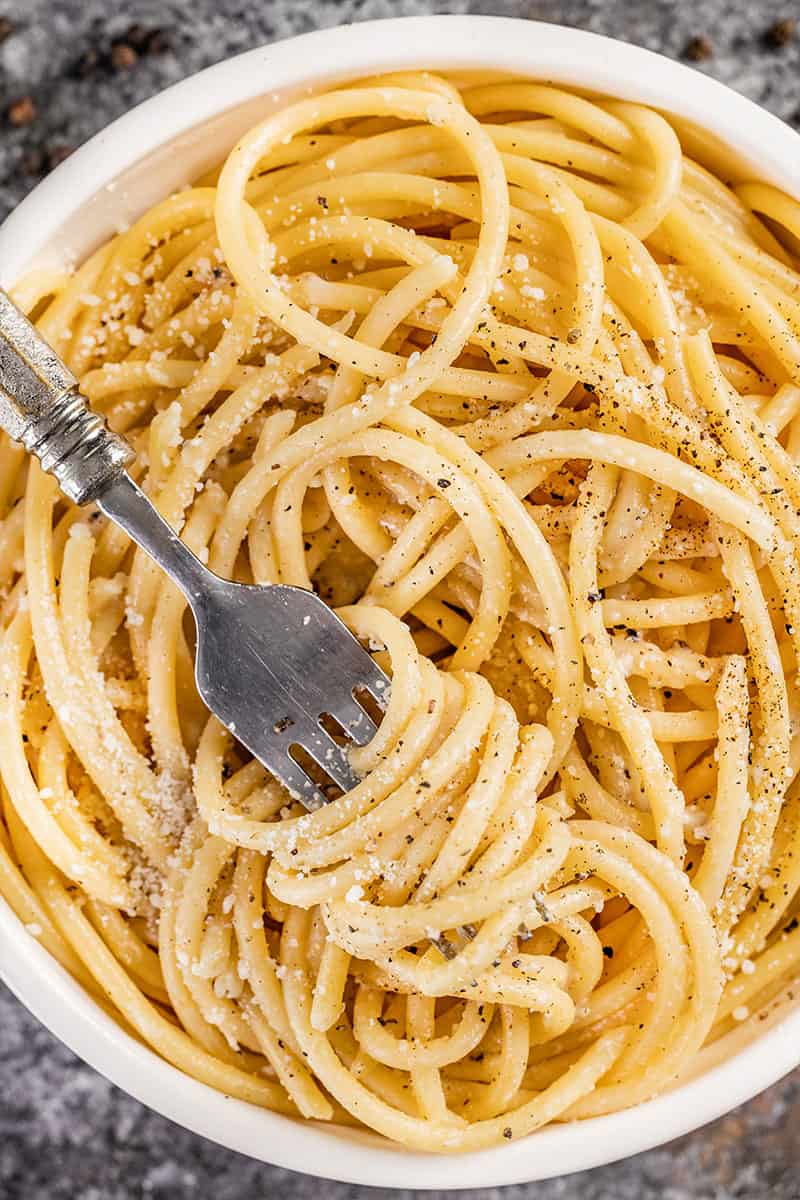 Storage and Reheating Instructions:
Store any leftovers in an airtight container in the fridge for up to 5 days. Reheat on the stove over medium low heat until warmed through with a scant amount of water to keep it from sticking together.
If you like this recipe, you may be interested in these other pasta recipes: