Thanksgiving Leftover Egg Rolls can be made with any combination of whatever you have left in your fridge, and can be dipped in your favorite gravy or cranberry sauce. Stovetop frying, baking, and air fryer instructions included!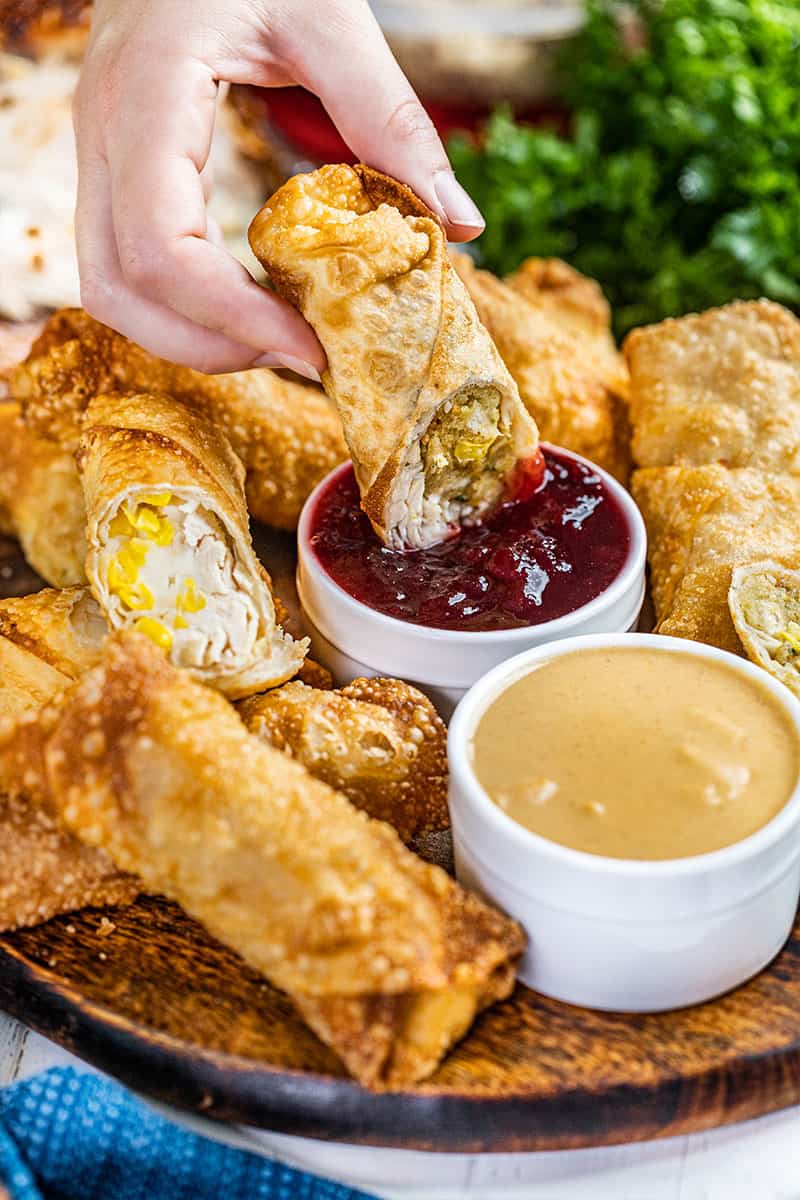 We are always looking for creative ways to use our Thanksgiving leftovers. We love a good turkey and cranberry sandwich, but let's be honest, we're a bit bored with it. After years of eating nothing but leftover sandwiches, we decided to experiment with other ways to use up those leftovers. Thanksgiving leftover pizza sure was fun, but we are even more excited about leftover egg rolls. Customize your egg rolls to your favorite Thanksgiving food, and they are sure to be a hit!
Favorite Thanksgiving Leftover Egg Rolls Combinations:
You can feel free to make any of our favorite combinations, or experiment and make up your own! Some of our favorites include:
Turkey+stuffing+mashed potatoes dunked in gravy
Ham+yam dunked in gravy
Turkey+cranberries+Stuffing
Dessert Options:
Grab the leftover pumpkin or apple pie and wrap some of it up! Wrap it, fry it, and drizzle with caramel sauce and whipped cream.
Air Fryer Instructions:
Generously spritz your wontons with oil and air fry at 350 degrees until golden, about 3-4 minutes.
Baking Instructions:
Generously spritz or baste your wontons with oil or butter and bake in an oven preheated to 425 degrees Fahrenheit for 15-20 minutes, rotating halfway through.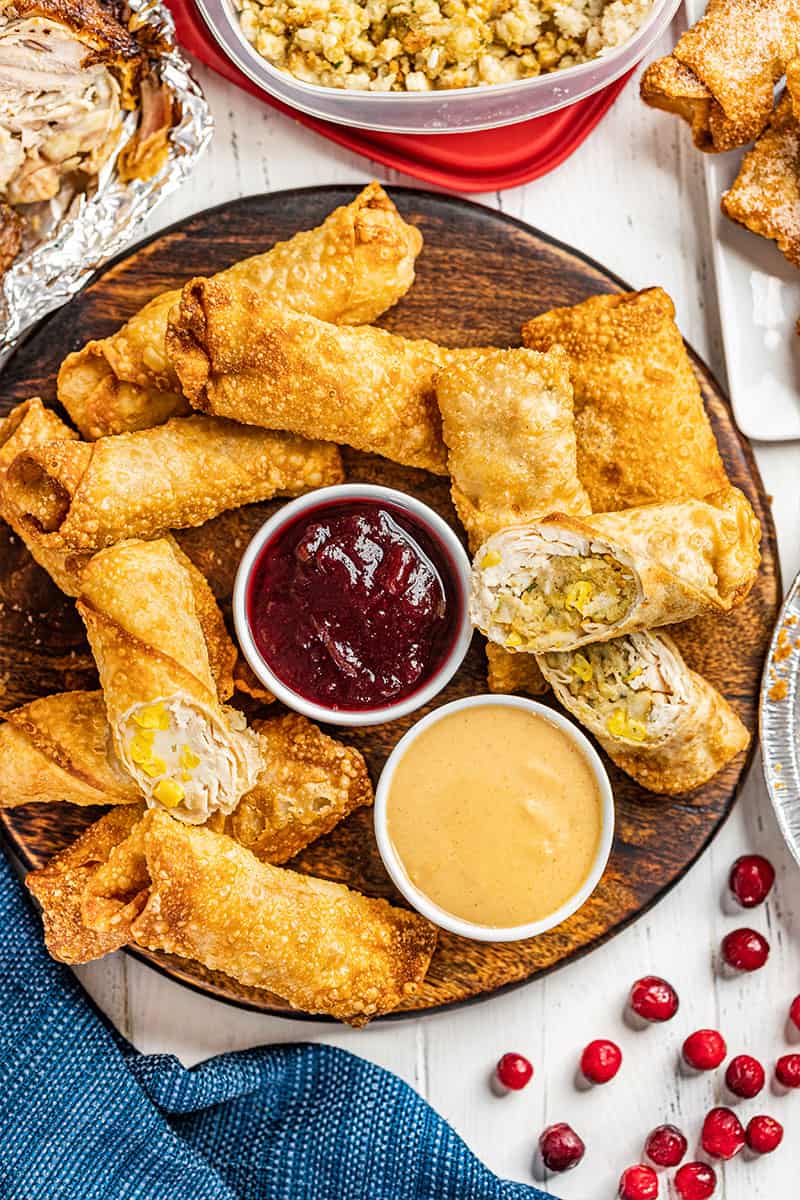 Storage and Reheating Instructions:
These are best eaten fresh, but you can store your leftovers in an airtight container in the fridge for up to 3 days. Reheat in an oven preheated to 375 degrees until warmed through.
If you like this recipe, you may be interested in these other delicious holiday recipes: