The Most Amazing Texas Sheet Cake is light and fluffy with a deliciously decadent cooked frosting on top. Sprinkle on some chopped pecans or walnuts and you have a sheet cake that people will rave over!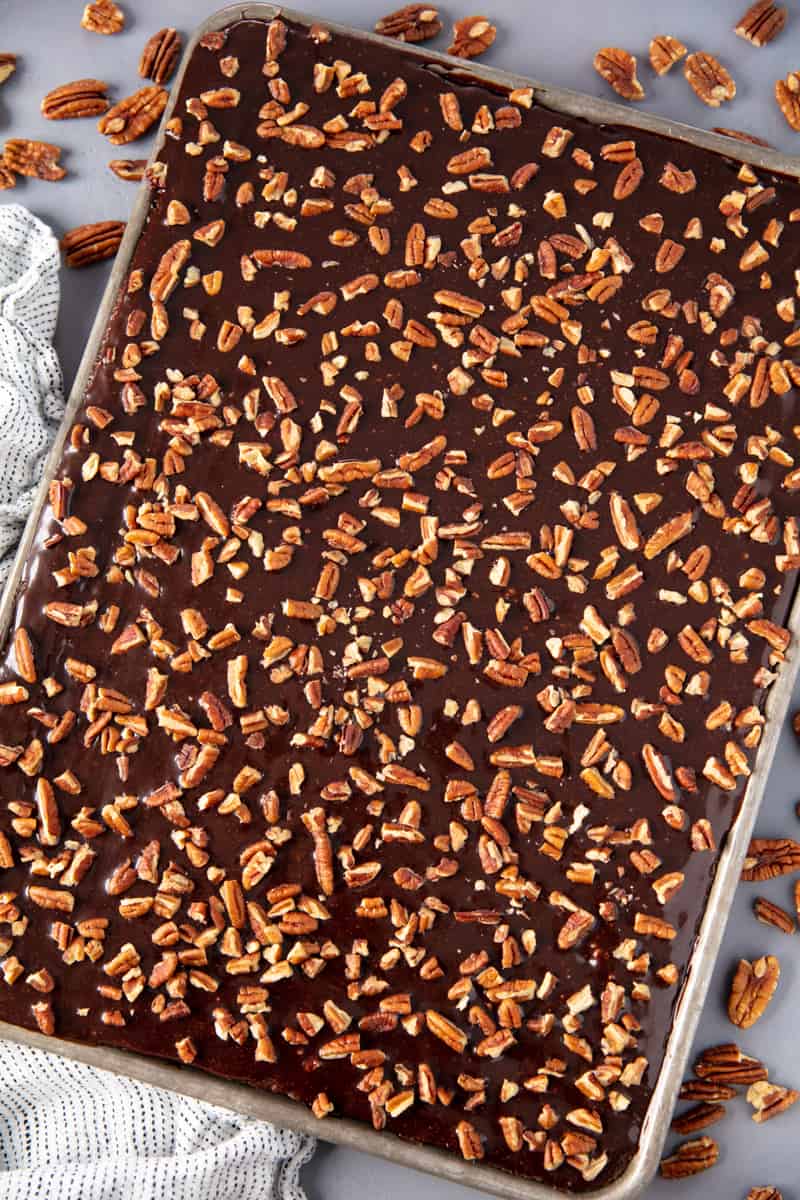 After receiving an insane number of requests, we've taken our recipe for The Most Amazing Chocolate Cake and turned it into a Texas Sheet Cake that is absolute perfection. A simple cake batter is made using just one bowl which keeps things nice and easy on this cake. The real highlight of a Texas Sheet Cake is a cooked frosting that is poured over the cake while it is still warm. The cake is often finished off chopped nuts.
Can I make this in a 9×13 pan?
This recipe can be made in a 9×13 pan, however, it will require a longer baking time. A 9×13 cake generally takes 35-40 minutes to bake.
Nuts or no nuts? Do I have to put nuts on a Texas Sheet Cake?
Chopped pecans or walnuts are often spotted on a Texas Sheet Cake. They are completely optional, of course, especially if you are allergic. You can stir the nuts into the frosting itself before pouring it over the cake, or you can sprinkle them on top. It's up to you!
What size of a sheet cake pan do you use to make Texas Sheet Cake?
Sheet cakes are generally made in an 13×18-inch sheet pan that's also known as a baker's half sheet. These sheet pans are common household pans as they are the perfect size to fit into a regular standard size home oven.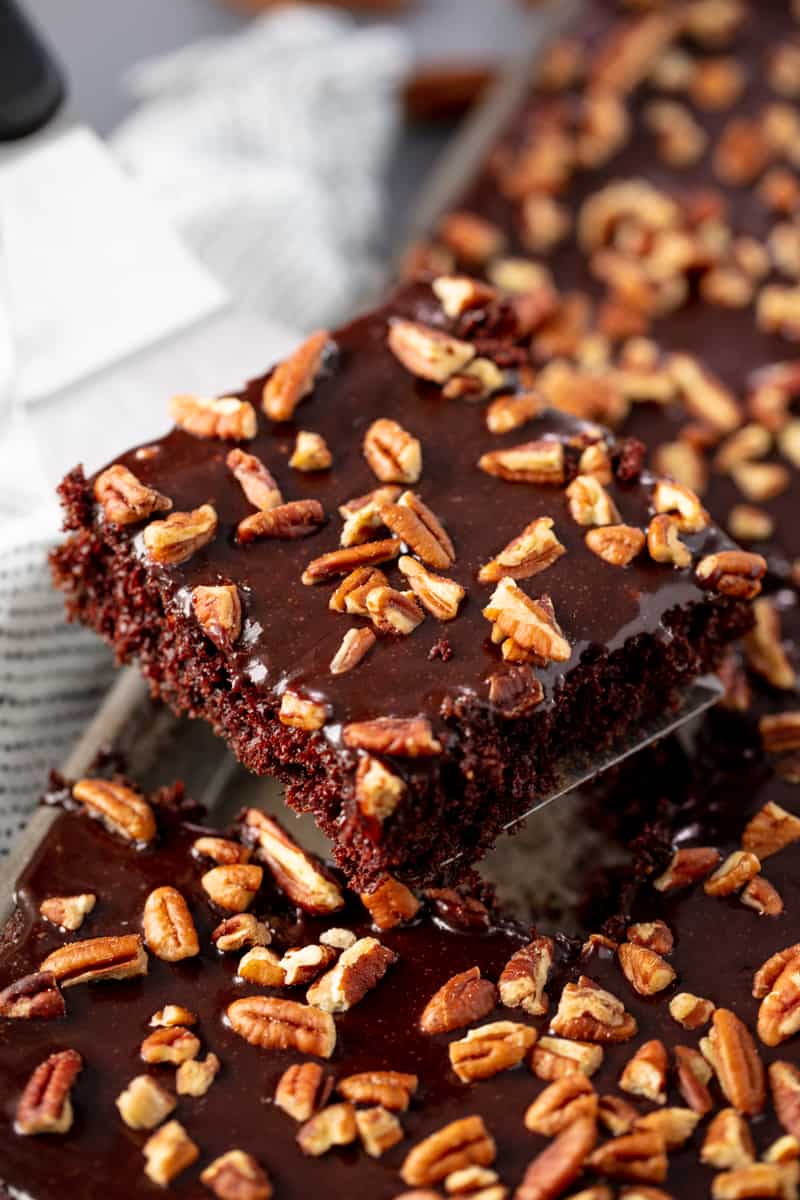 Storage Instructions: 
Store your cake in an airtight container on the counter or in the refrigerator for up to 5 days. 
If you like this recipe you may also be interested in these delicious chocolate desserts: