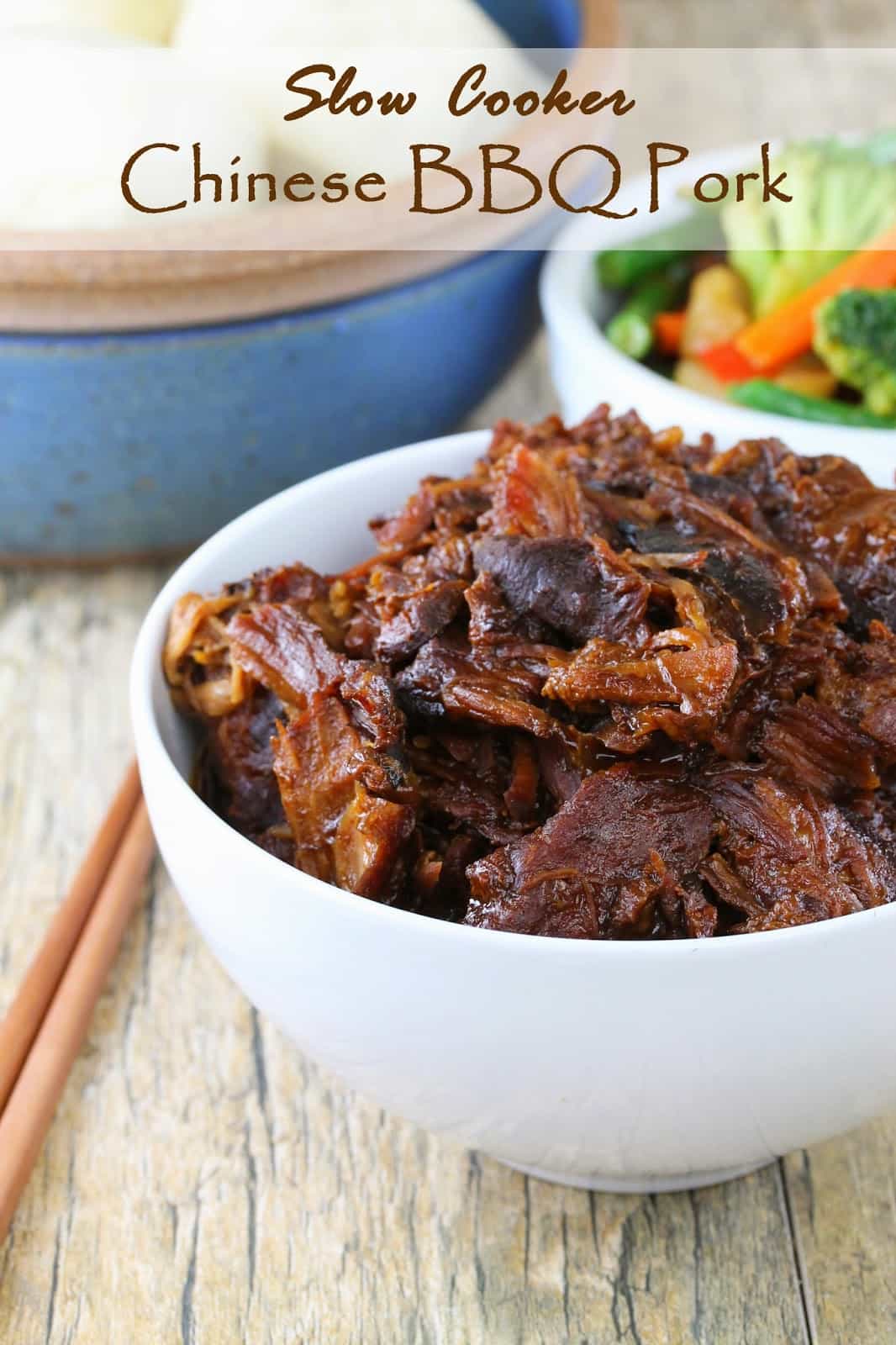 2014 has been a big year for me. It is the year I became a published author. It has been a surreal experience. You can go buy my book HERE

. Writing a cookbook devoted to slow cooking is no small feat. You haven't mastered the slow cook until you have 7 of them going on your counter at the same time. It can get crazy.
Even after all that slow cooked food, we haven't gotten tired of it. I've had a rough December and getting dinner on the table hasn't been easy. Slow cooker to the rescue! This particular recipe is killer. The smell as it cooked all day was driving me nuts. I could hardly wait for dinner! It smells great and tastes great. You'll love the flavors of a Chinese BBQ sauce. Serve it with some stir fried veggies, rice, or if you really want to go for it, make some steamed buns.
Thank you for a wonderful year! Seriously, it wouldn't be possible without the hundreds of thousands of people that come visit my site each month. You have helped my dreams come true. Thank you!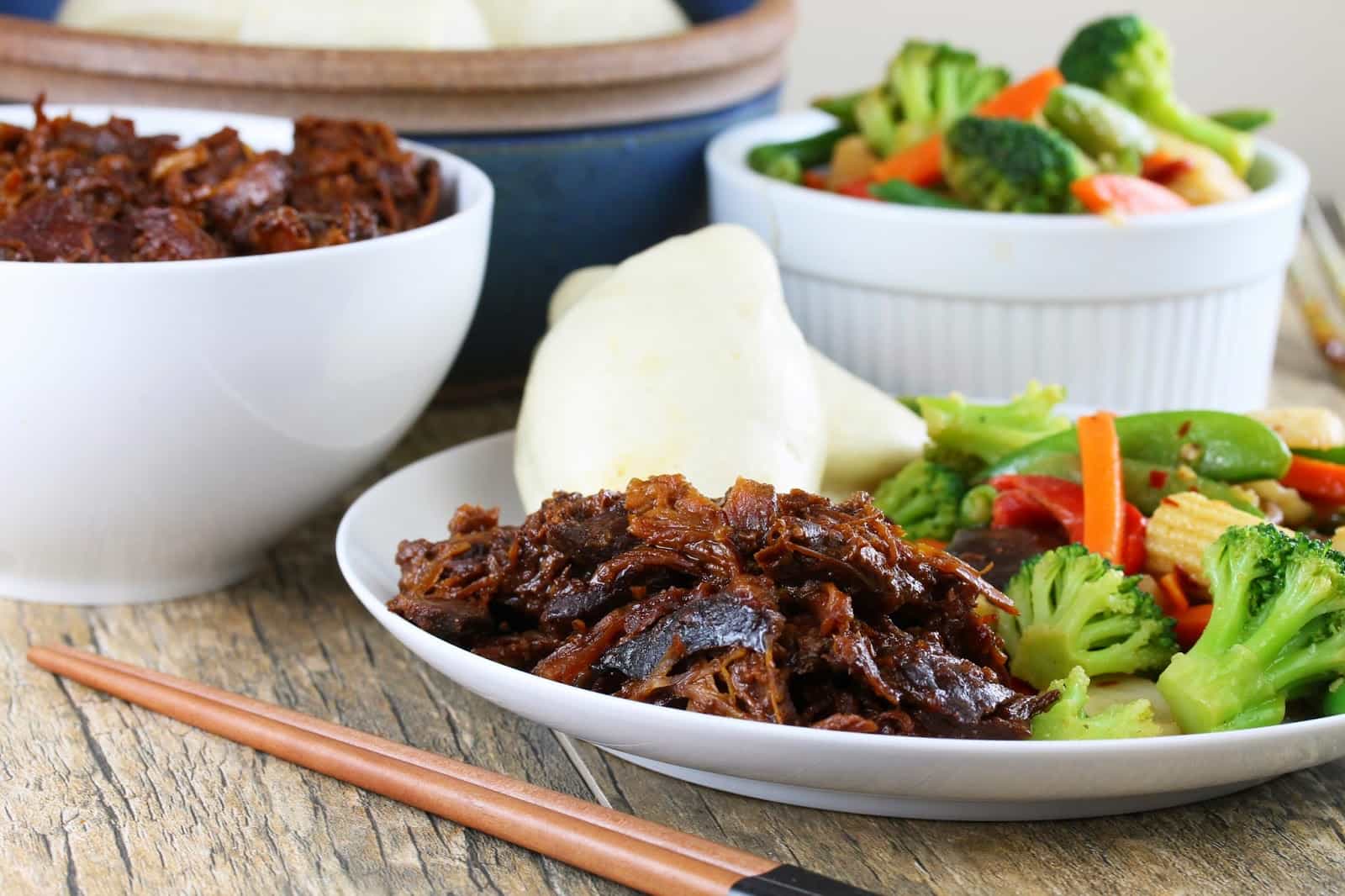 Prep Time: < 5 minutes
Slow Cooker Time: 8 hours, low
Yield: Serves 6 to 8
Ingredients
1 cup hoisin sauce
1/4 cup rice vinegar
2 TB fish sauce
2 TB soy sauce
2 TB honey
4 garlic cloves, minced or crushed
1 tsp ground ginger
1/2 tsp Chinese five-spice powder
1/3 cup brown sugar
1 (3 lb) pork butt roast
Instructions
1. In a small mixing bowl, whisk together hoisin sauce, rice vinegar, fish sauce, soy sauce, honey, garlic, ginger, Chinese five spice, and brown sugar.
2. Place pork butt in a 6 quart slow cooker. Pour barbecue sauce over pork roast.
3. Cook on low 8 hours. Shred meat with a fork and serve hot.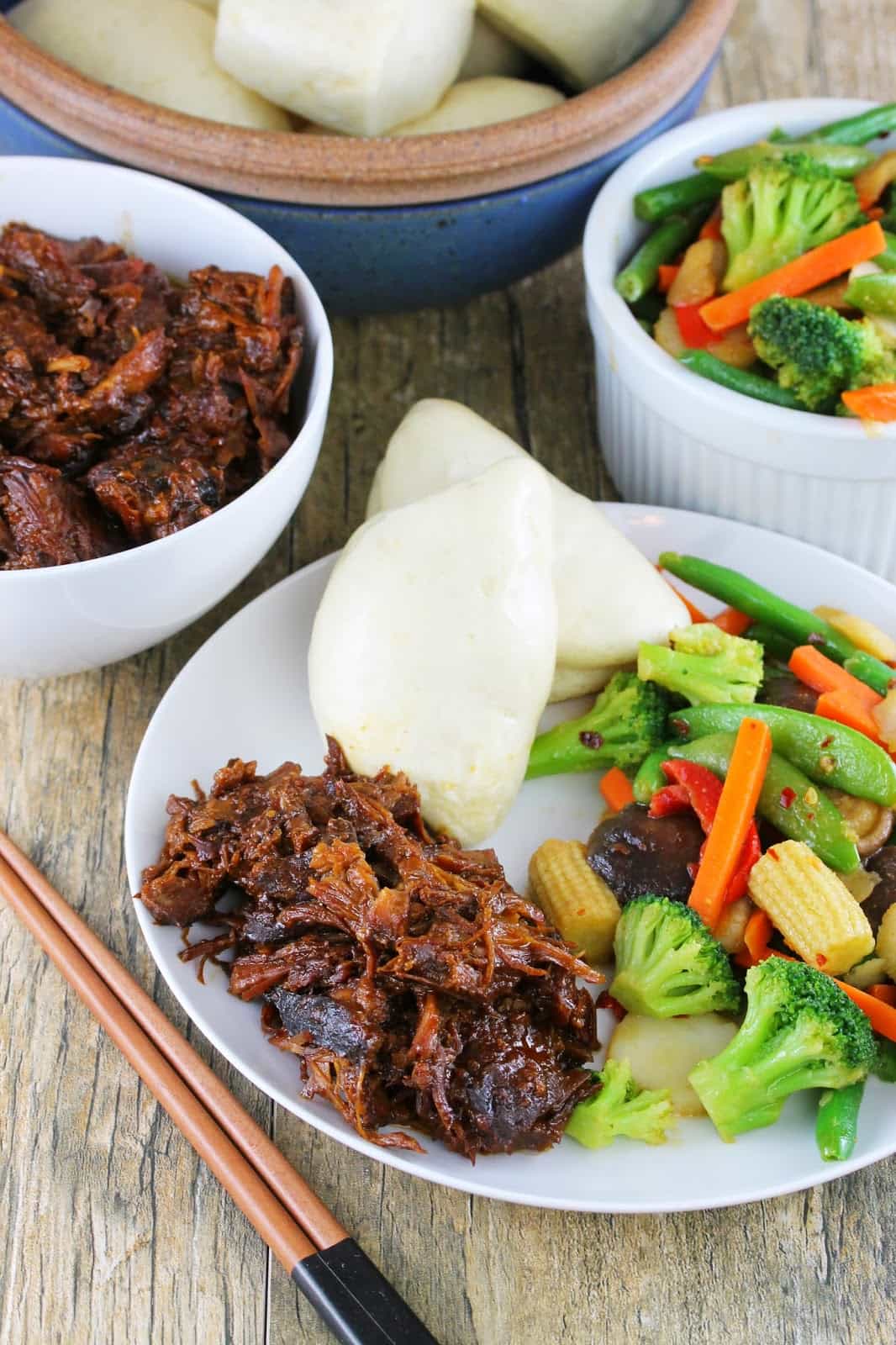 Never miss a recipe! Subscribe to the weekly newsletter.