Shakshuka is a classic Middle Eastern dish where eggs are poached in a spice filled tomato stew. It's perfect for breakfast, brunch, lunch, or dinner. You can't go wrong with shakshuka!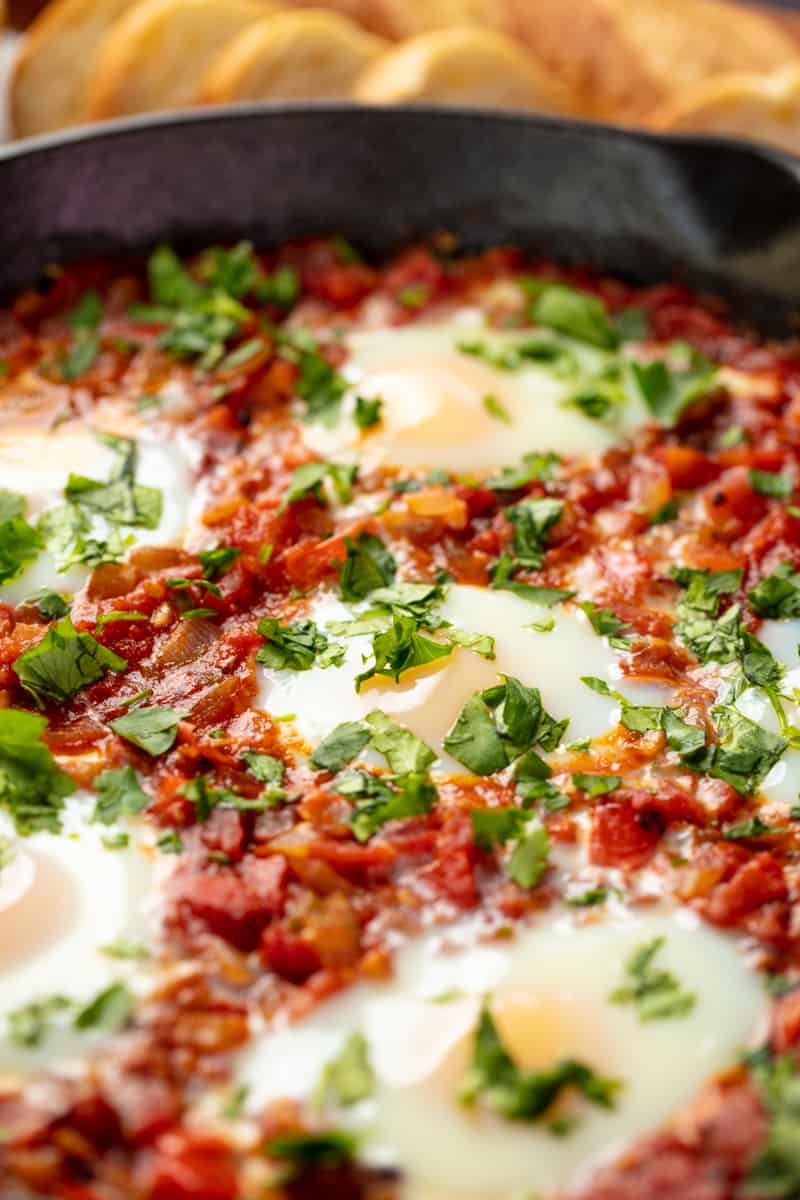 Shakshuka is a delicious Middle-Eastern dish that is full of flavor. It's a one skillet meal that can be served up as breakfast, brunch, lunch, or dinner. Shakshuka is also super easy to make. You start by sautéing some vegetables in a skillet. Toast some spices, then add in tomatoes. This mixture is then simmered to allow the flavors to build as well as to allow some of the liquid to evaporate. You then make little pockets in the stew and crack eggs directly into the mixture. The skillet is then placed in the oven. The eggs poach in the liquid and are cooked until the whites are set. Garnish with some freshly chopped cilantro and serve it up hot with flat bread or a crusty baguette.
What is the origin of Shakshuka?
You may be asking where this delicious combination of tomatoes, eggs, and amazing spices comes from. Shakshuka originates in Northern African countries like Egypt, Tunisia, and Algeria and has migrated to other countries. There are hundreds of varieties of Shakshuka that have popped up around the world ever since with there own unique twists and flavor.
Can Shakshuka be reheated?
Many people reheat their Shakshuka and even say that it is better reheated because the spices will have more time to develop which give the dish more flavor. Because it has eggs, we recommend reheating it on the stove, and not in the microwave.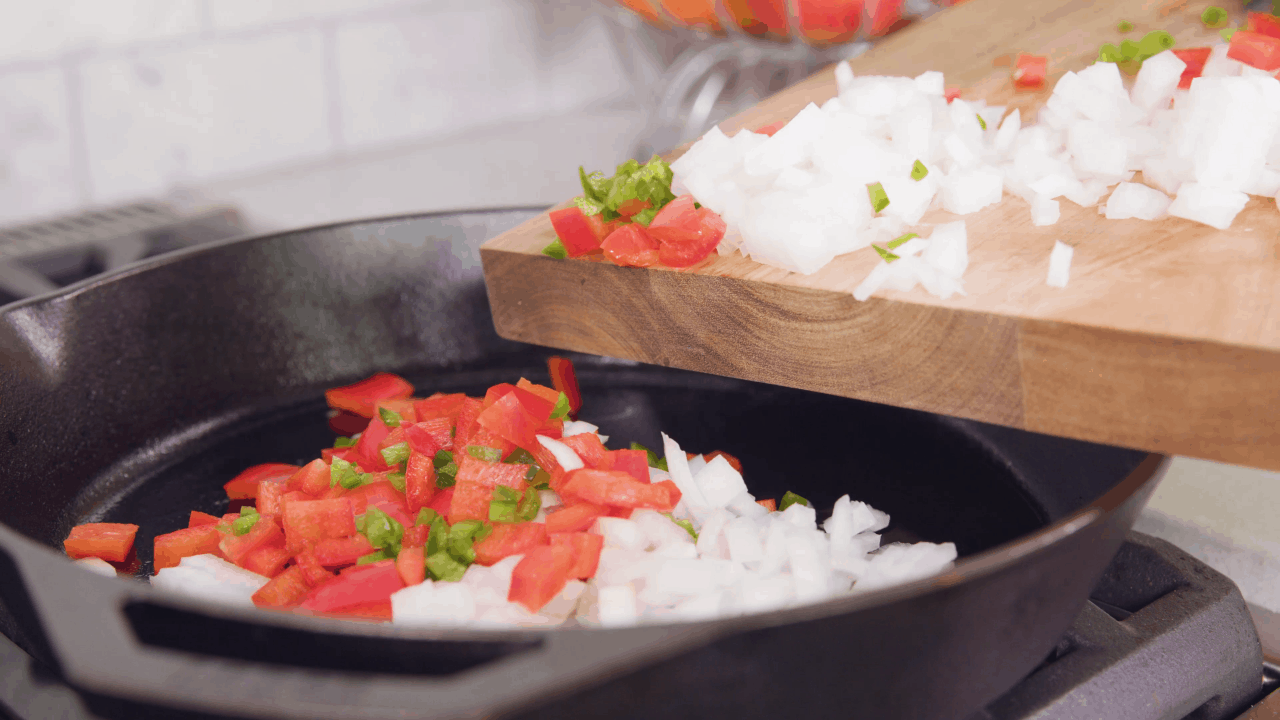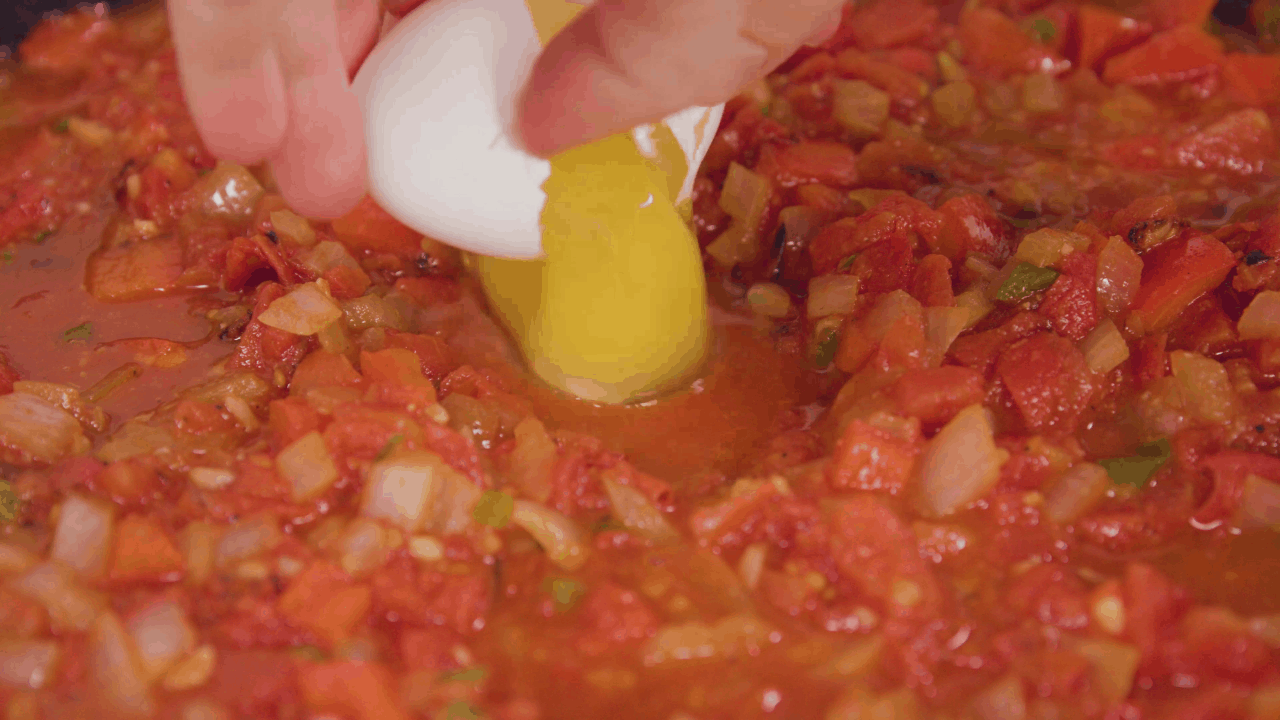 Do I have to make the egg yolks runny?
Traditionally, shakshuka is served up with a poached egg that has a runny yolk in the center. If you don't like your egg yolks runny, simply cook the shakshuka longer in the oven. You'll need an additional 7-10 minutes to get solid egg yolks.
What do you serve with shakshuka?
Shakshuka is usually served up with some flat bread, pita bread, or a crusty baguette. While often eaten as a breakfast dish, it's also great for brunches, appetizers, and even dinner.