Delicious Homemade Rye Bread doesn't get much simpler than this bakery style artisan bread. Caraway and rye flour gives the bread its distinct flavor. And guess what? No machines required! You can make this bread by hand!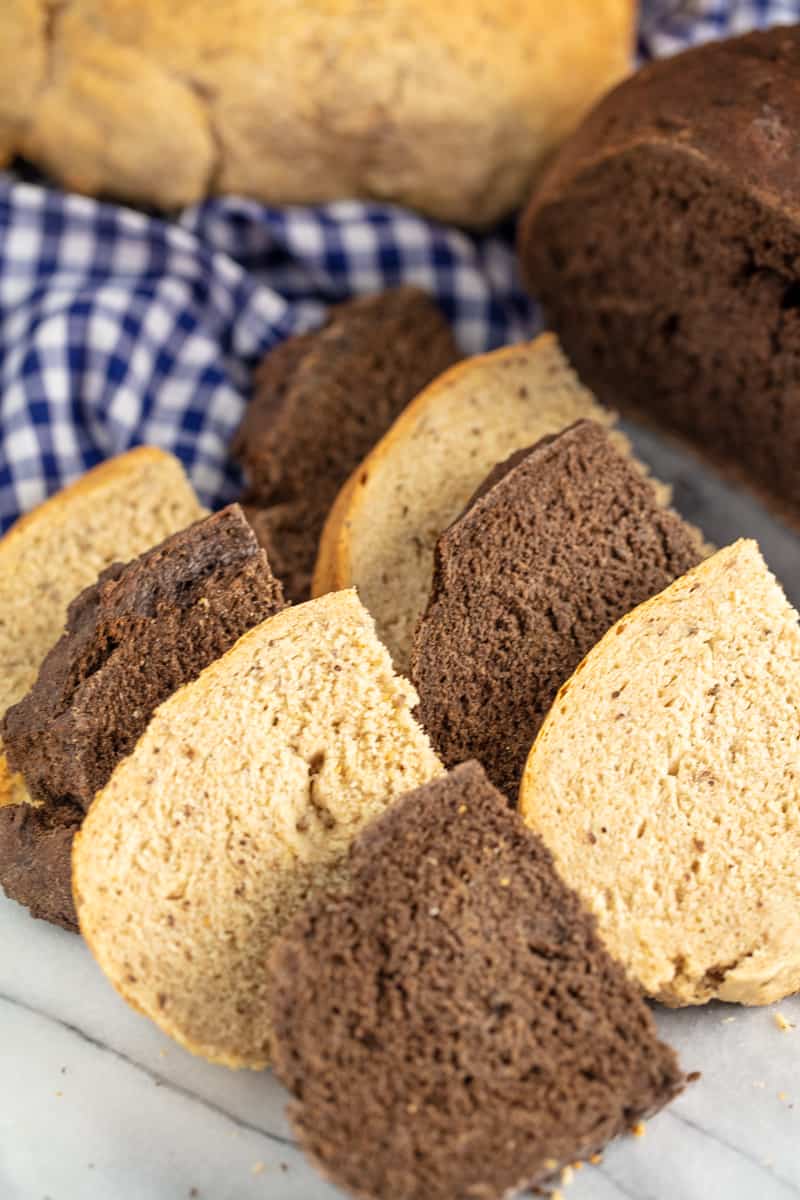 Rye is one of our family favorites, but we can never find it in our local bakeries. It is a bread that is full of flavor and brings an interesting twist to sandwiches. Classic sandwiches using rye bread are pastrami on rye, tuna on rye, and corned beef on rye, but you could use rye in a variety of different sandwiches to bring out a new flavor. Or you can go the route of my children who just devour it plain. Seriously, who would have thought little kids would love rye bread so much?
This recipe is super simple to put together, gives some great bread making techniques, and makes a lovely light rye. I've also included instructions for a dark rye that has cocoa powder and molasses in it if you'd like to try your hand at that.
How to make Bakery Style Rye Bread:
The key to making great bakery-style bread at home is all in the method. Bakeries use steam ovens to get that wonderful chewy crust. You can create your own steam oven by placing a shallow pan of water in the oven with your bread. The water will evaporate in the heat, filling your oven with steam.
Using a baking stone or pizza stone is vital to creating both the perfect crust and the perfect crumb. Bakeries use fancy ovens of the masonry variety. See, the oven in your house cooks using radiated (the flame or the electrical elements) and convected heat (the air moving around the oven. A convection oven has fans to assist in the circulation of the air). A masonry oven is able to use conduction on top of convection and radiated heat. Masonry ovens utilize stone, just as their name suggests. Stone retain heat really well. When you put a loaf of bread directly on a hot stone, the stone transfers its heat to the bread through conduction. So when you use a pizza/baking stone, you are literally adding a third heating method into your oven. Isn't that awesome? There's your science lesson for the day!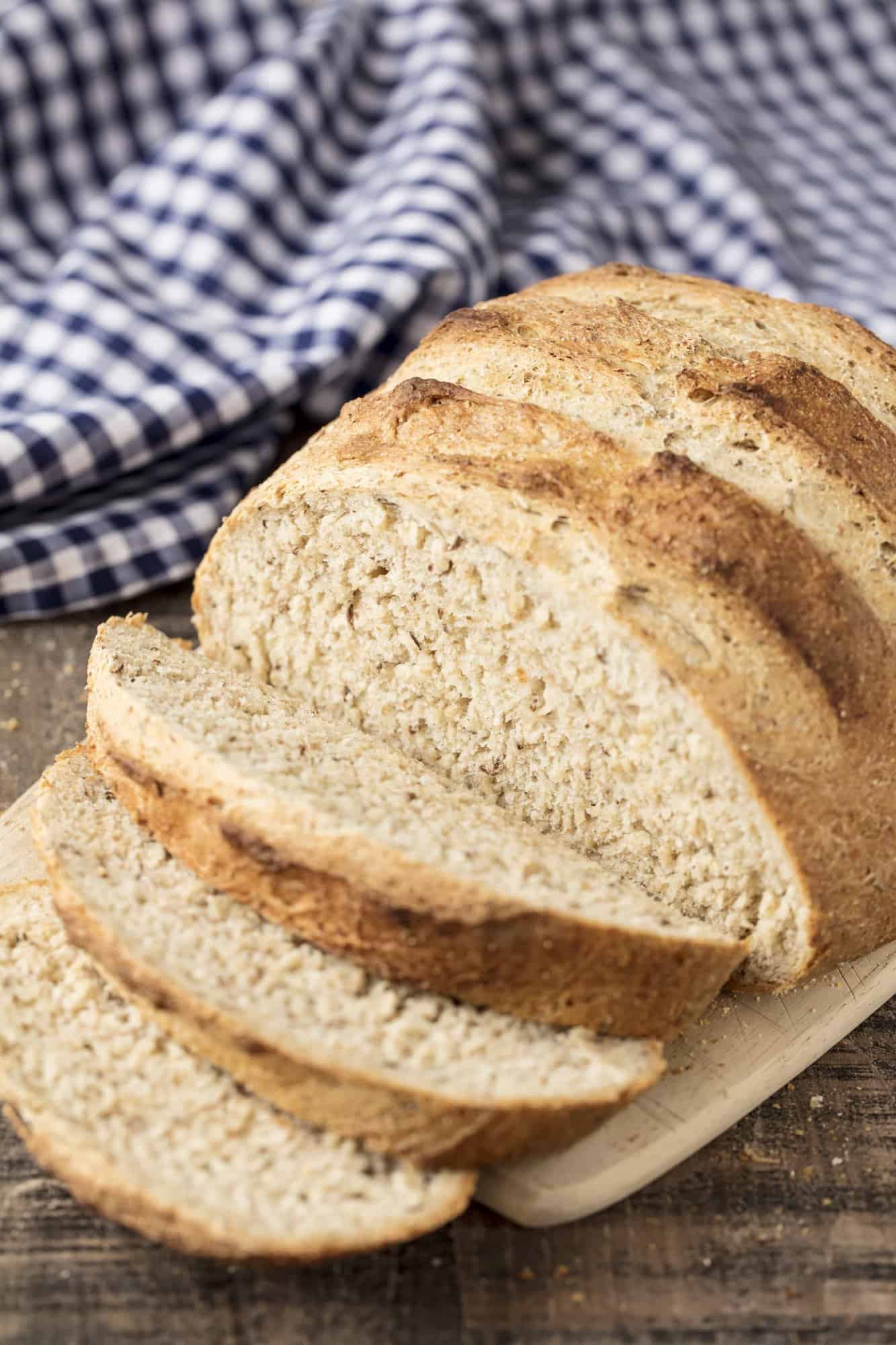 Don't have a mixer? No problem! Watch the video below where I show you how to make this bread by hand! No machines required. It's THAT simple!
This recipe first appeared on The Stay At Home Chef on January 30, 2013