This Corned Beef and Cabbage Grilled Cheese Sandwich is the perfect way to use up St. Patrick's Day leftovers. Or better yet, use it as a simple way to celebrate with this favorite Irish-American holiday tradition!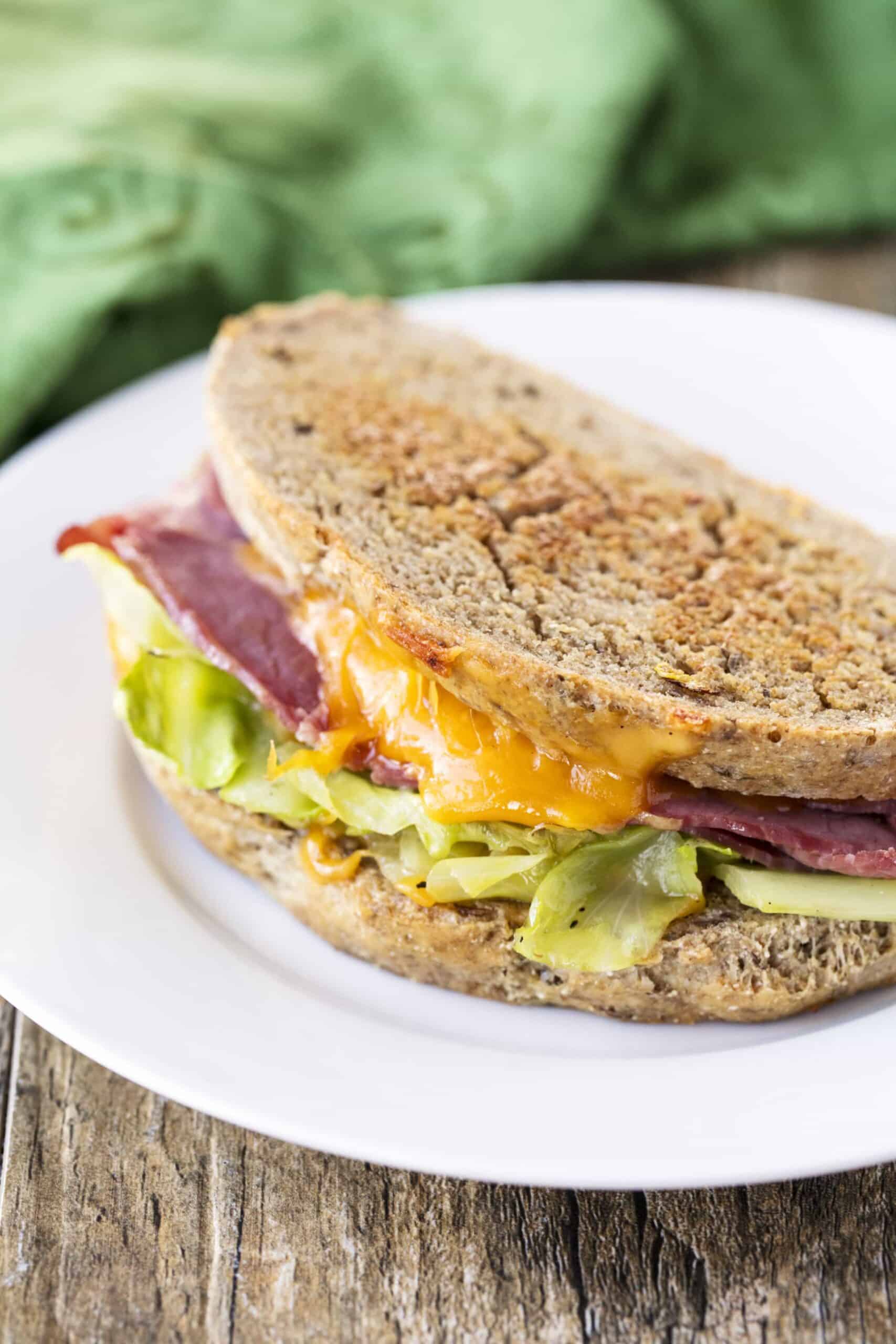 I've got a pinch of Irish blood in me and St. Patrick's Day is as good an excuse as any for eating corned beef and cabbage. I tried turning the classic Irish American dish into a grilled cheese, because I'm a grilled cheese lover. I have a grilled cheese board on Pinterest. I once made grilled cheese sandwiches for an entire month. You can turn almost anything into a grilled cheese. We lovingly refer to them as melties in our house.
Use your leftover corned beef and cabbage, put some cheddar on there, and slap it between two slices of rye or make it with deli sliced corned beef and cabbage. I'm even including my instructions for Corned Beef as a bonus 🙂
Easiest Slow Cooker Corned Beef
I go the simple route with my corned beef. I buy a corned beef brisket and toss it in the slow cooker. Add 2 cups beef broth (we don't do beer here), and 1/4 cup Worcestershire sauce. Make sure you include the spice packet that came with your brisket. Cook on low for 6-8 hours.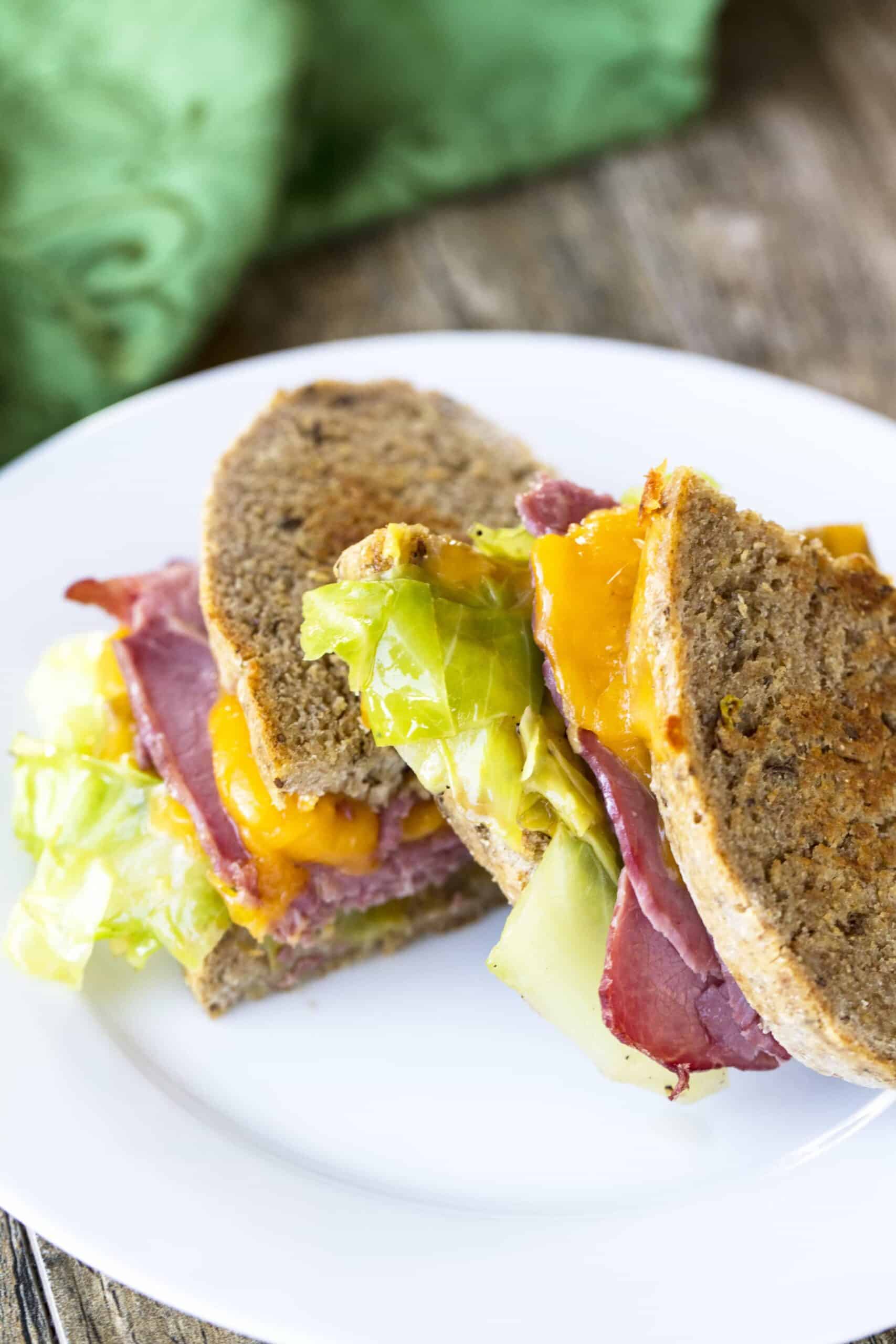 Watch the video below where I walk you through the recipe and include my special tips for making the perfect loaded grilled cheese sandwich.
Have A Safe and Happy St. Patty's Day!
Corned Beef and Cabbage Grilled Cheese Sandwich