This 3 ingredient dessert will win you over immediately. Nutella Mousse is a quick, easy, and delicious dessert!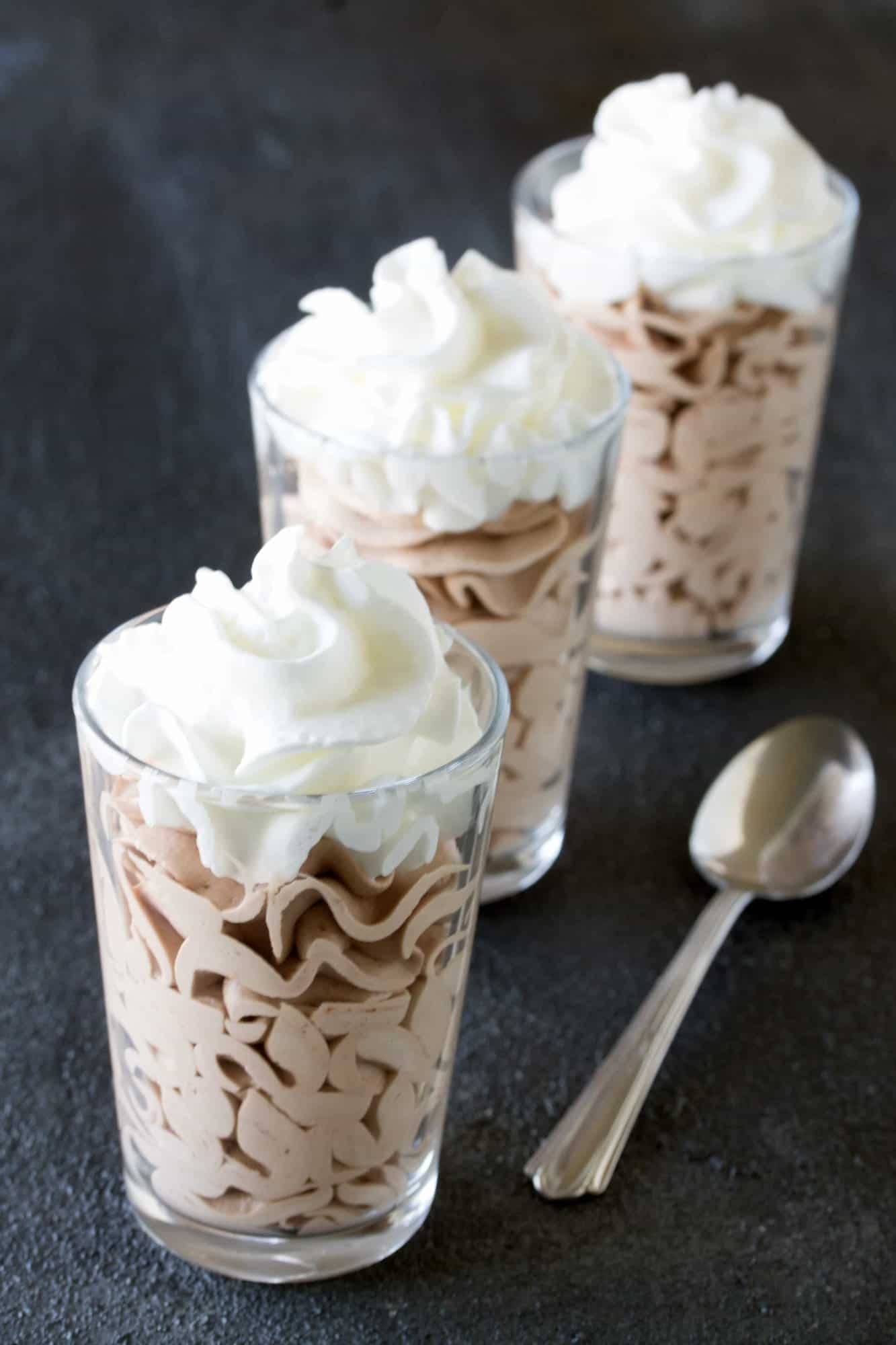 This perfectly light and airy mousse is so easy to make and satisfies those strong Nutella cravings. I'm not the only one to get those, am I? I am a huge fan of Nutella so this dessert really hits the spot.
I love that this dessert comes together in just a few minutes. It all depends on how long it takes you to whip your cream. That's it! You can eat it right away, but I like it best when it's been chilled. It stays good in the fridge for several days, but is best when eaten fresh.
You can serve this in small bowls or shot glasses, but be forewarned that you are going to want to lick the dish clean and that is really hard to do with a shot glass.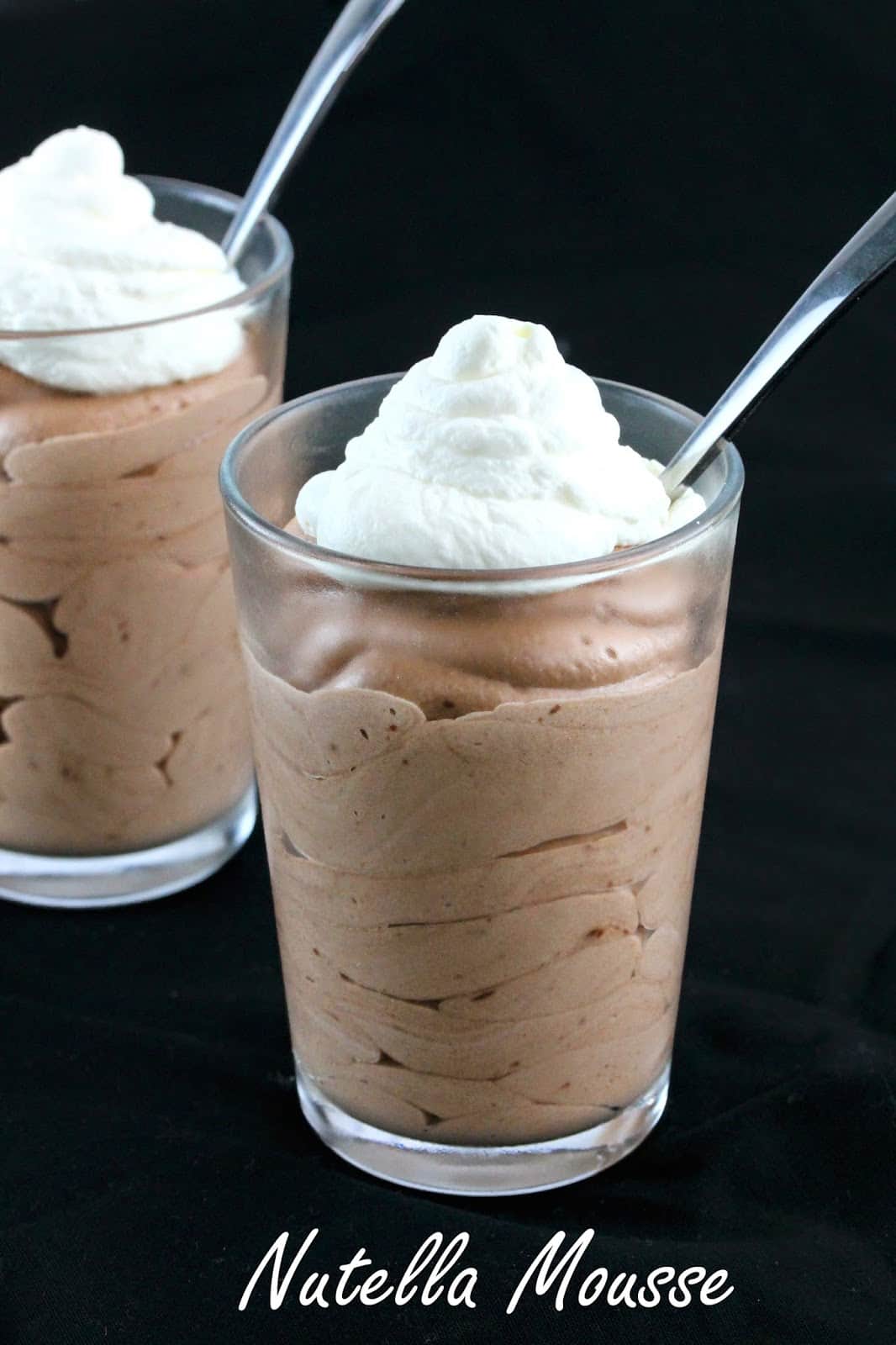 I add sugar to the cream in this recipe because I like to serve it with a dollop of plain cream on top. Rather than make two separate batches of whipped cream, I simply add the sugar to the whole thing. If you are only going to make the Nutella Mousse (without the dollop of cream) then feel free to skip adding the sugar.
If you love Nutella, you may also be interested in my recipe for Peanut Butter Nutella No Bake Cookies. They are absolutely delicious and so easy to make!
Be sure to watch the video where I show you exactly how to make this easy dessert. Don't forget to subscribe to my YouTube Channel. It's free for you and you'll be notified whenever I have a new video.