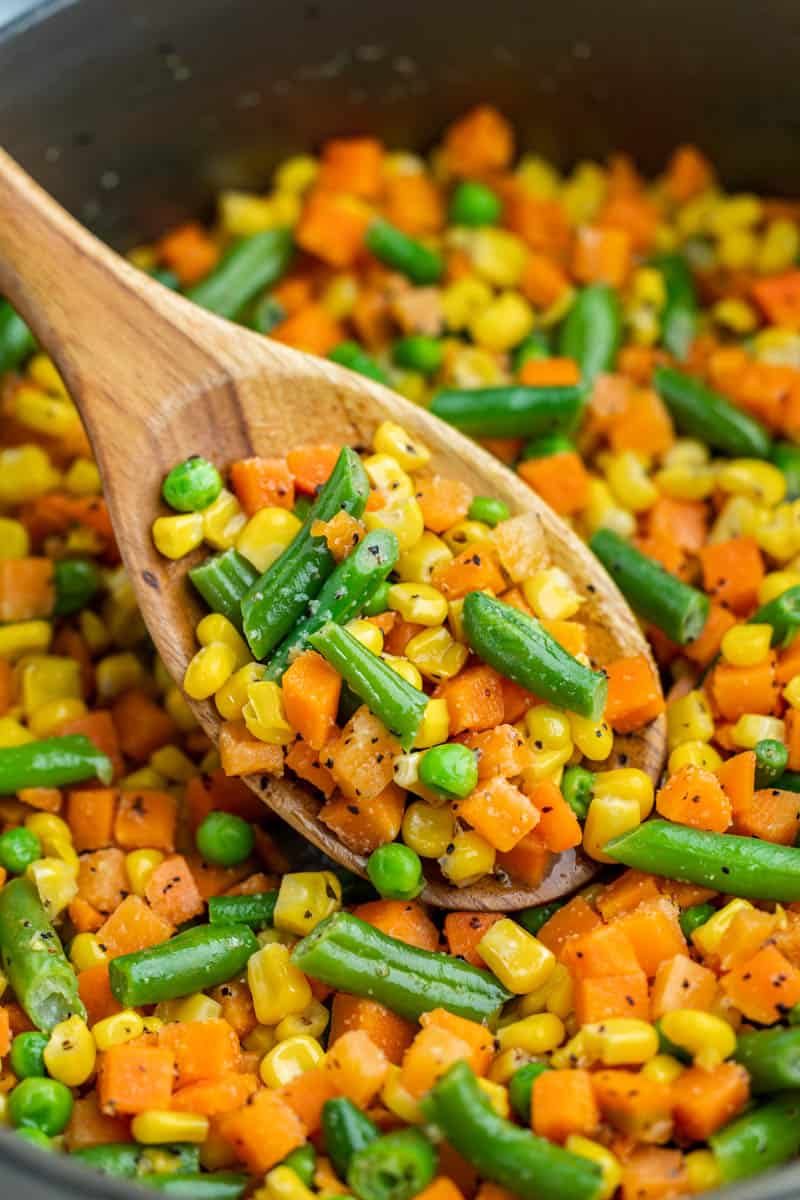 Experience the magic of simple yet flavorful cooking with these tasty mixed vegetables – it's a world of color and taste in your skillet!
Let's be honest – cooking should be about joy, not stress. And this mixed veggies recipe brings just that – joy in every bite! It's a dish that embraces simplicity, allowing the natural flavors of the vegetables to shine through, enhanced by just the right touch of garlic, salt, and pepper. It's perfect for those days when you want something easy yet satisfying, or when you need a colorful side to accompany your main dish. Moreover, this recipe champions the use of frozen vegetables, proving that convenience can still lead to a delightful feast.
Frozen Mixed Veggies
A typical bag of frozen mixed vegetables usually includes a vibrant assortment of nutrient-rich veggies such as green peas, diced carrots, sweet corn, and cut green beans. These choices offer a pleasant mix of textures and flavors, with the sweet crunch of corn, the hearty taste of carrots, the fresh bite of green beans, and the tender sweetness of peas.
Other vegetables that can complement this mix nicely include:
Diced bell peppers for a burst of color and additional crunch
Broccoli florets for their distinctive taste and texture
Chunks of zucchini for a mild, yet satisfying addition
This mix is quite flexible, so feel free to incorporate your favorite veggies, keeping in mind that a variety of colors and textures will make the dish more visually appealing and enjoyable to eat.
Frequently Asked Questions
Can I use fresh vegetables instead of frozen?
Absolutely! If you have fresh veggies on hand, feel free to use them. Just adjust the cooking time as fresh vegetables may cook faster.
Can I add other seasonings?
Definitely! While our recipe uses garlic powder, salt, and pepper, you're welcome to try other seasonings. Italian seasoning, chili flakes, or even a splash of soy sauce can add a new twist to the dish.
Is it possible to make this dish vegan?
Yes, for a vegan version, replace the butter with a plant-based alternative like olive oil or avocado oil.
How do I know when the vegetables are cooked?
The vegetables are done when they're heated through and vibrant in color. Be careful not to overcook them as they can become mushy.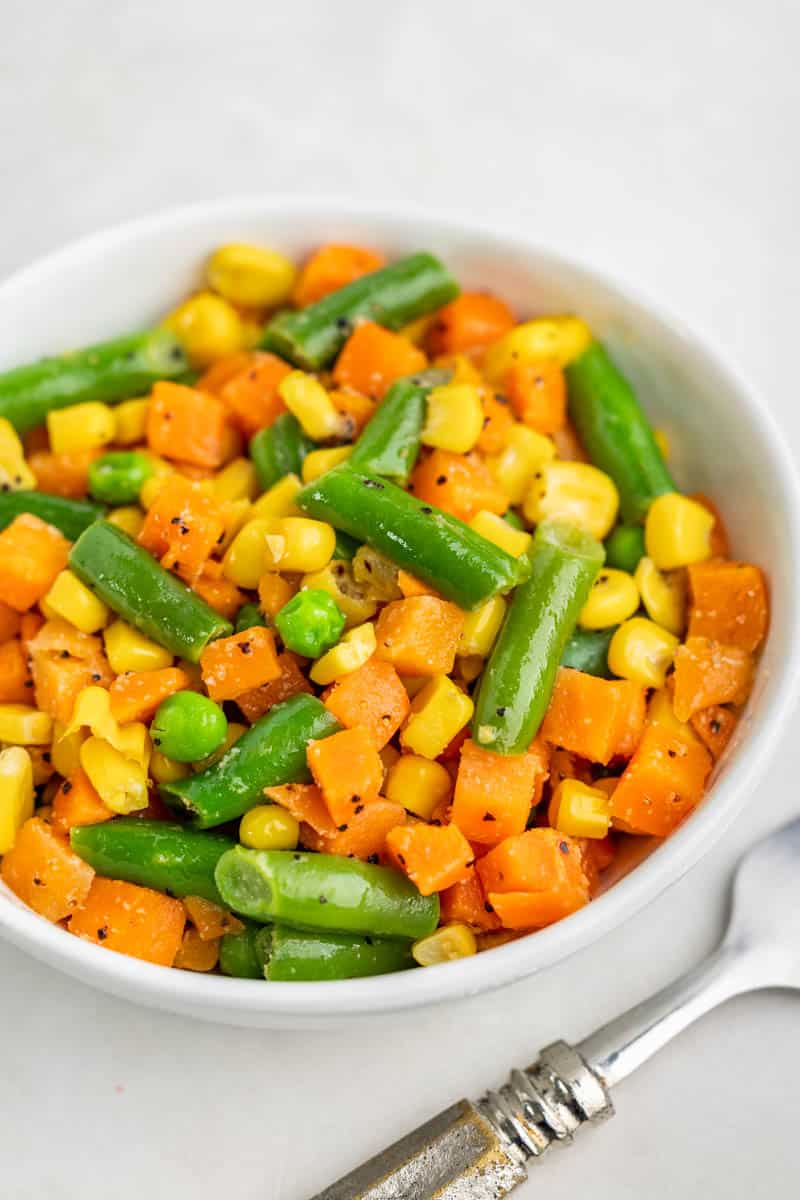 Storage & Reheating Instructions
Leftovers can be stored in an airtight container in the refrigerator for up to 3 days. To reheat, simply pop them back into a skillet or microwave until warm. Avoid reheating more than once to maintain optimal flavor and texture.
Related Recipes
If you like this recipe, you may be interested in these other delicious frozen veggie recipes: