Mississippi Mud Pie is the ultimate dessert for chocolate lovers. A chocolate cookie crust is topped with a fudgy cake layer, chocolate streusel, and chocolate ganache for the most rich and indulgent dessert.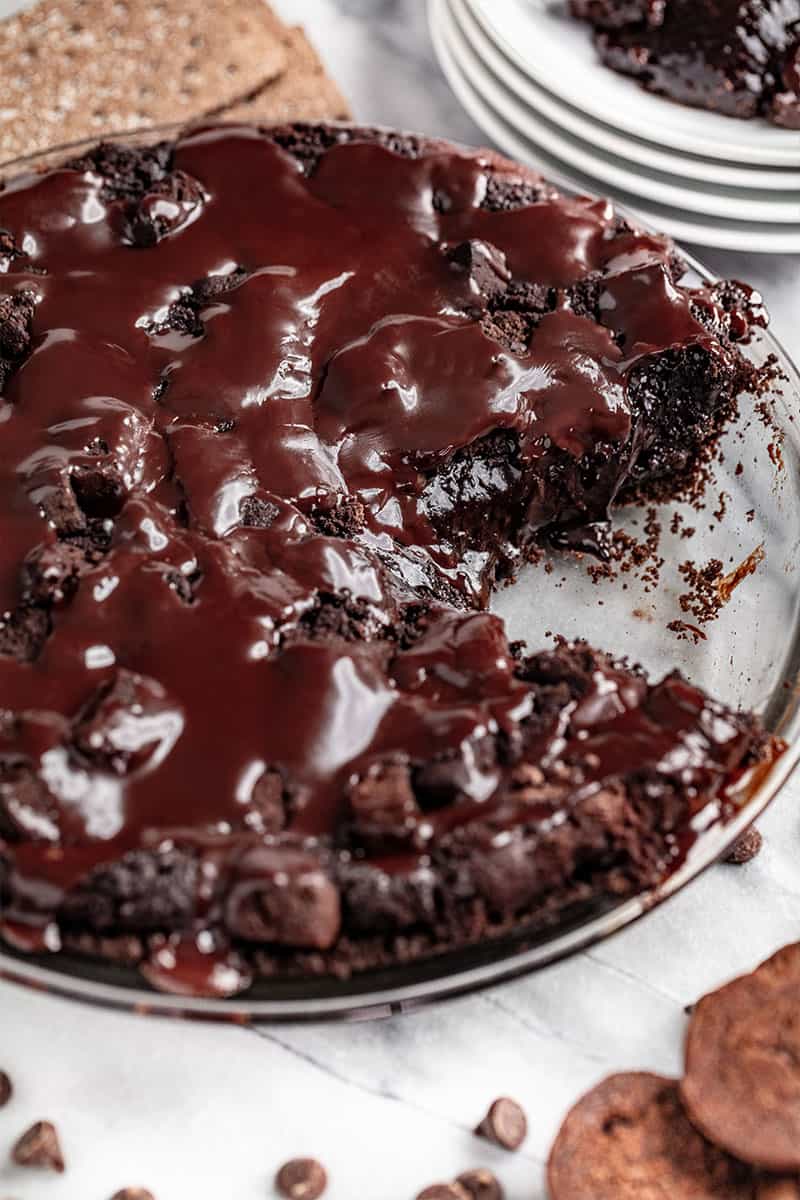 Have you ever wished for chocolate on top of chocolate on top of more chocolate? If so, this is the recipe for you. You see, Mississippi mud pie is not just any old chocolate pie. Mississippi Mud Pie gets its name because it is said to look like the mud on the banks of the Mississippi River. That river must have been so full of chocolate, it belongs in Willy Wonka's chocolate factory! We warn you not to overdo it with this one though. This is the kind of dessert where you want to take just one small slice, and slowly and deliberately enjoy every single indulgent bite. Chocolate lovers rejoice!
Espresso Powder in Mississippi Mud Pie:
Instant espresso powder is completely optional and can be omitted if you do not consume coffee. The addition of espresso powder will not make your fudgy cake layer taste like coffee. Instead, it will simply intensify the chocolate taste. We highly recommend it!
Chocolate Crust:
We love nothing more than a homemade chocolate crust. However, you can always use a store-bought chocolate crust when necessary.
Semi Sweet vs. Milk Chocolate Chips:
We prefer the taste of semi-sweet chocolate in this recipe, but if you are a milk chocolate lover, you can substitute those in.
Streusel Topping Options:
The Little Pie Company, who inspired this recipe, adds in brownie to make this a brownie streusel topping. If you want to do the same, you can omit the chocolate graham crackers from the streusel and instead use chopped up brownies or brownie bites from the bakery, frozen brownie bites from the frozen section near the ice cream, or boxed brownies or brownie bites from the boxed snack cake section of your grocery store.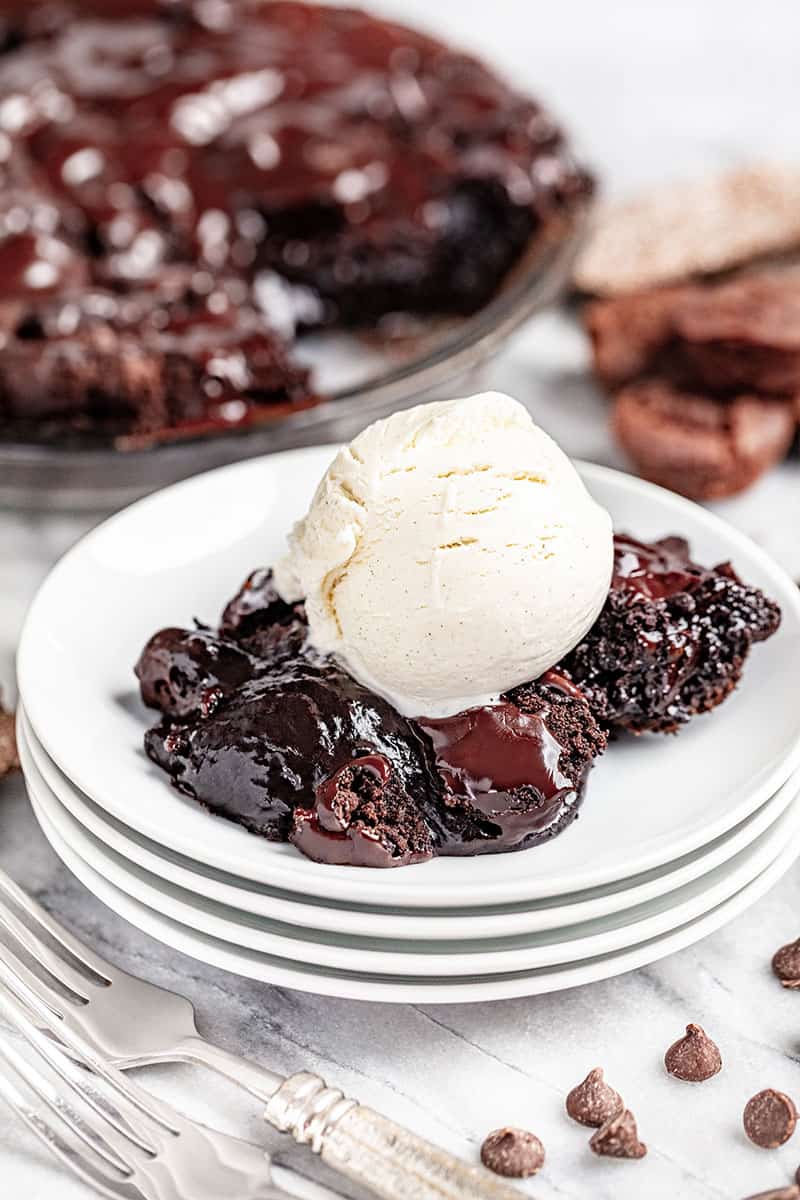 Make Ahead Instructions:
This recipe can very easily be made up to 2 days ahead of time. Simply store covered in the fridge and reheat in a 300 degree oven for 8-10 minutes.
Storage and Reheating Instructions:
Store any leftovers in an airtight container at room temp for up to 2 days. Store in the refrigerator if you want it to last longer. To reheat before serving, simply heat the pie in a 300 degree oven for 8 to 10 minutes.
If you like this recipe, you may be interested in these other delicious pie recipes:
Watch the video below where Rachel will walk you through every step of this recipe. Sometimes it helps to have a visual, and we've always got you covered with our cooking show. You can find the complete collection of recipes on YouTube, Facebook Watch, or our Facebook Page, or right here on our website with their corresponding recipes.