Honey Roasted Brussel Sprouts are crisp on the outside, and tender on the outside for a totally delicious vegetable side dish.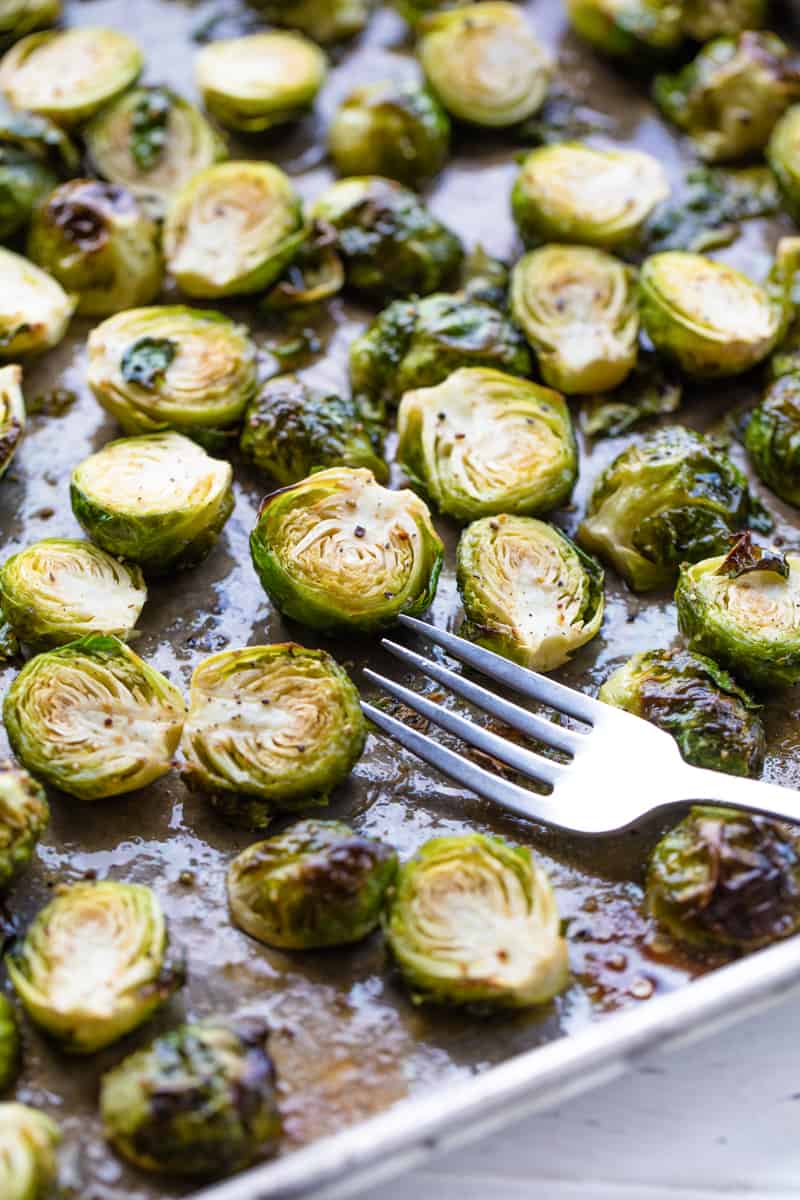 There are endless ways you can cook vegetables. Roasting is the perfect way to enjoy brussel sprouts.  The sweetness of the honey counteracts the natural bitterness of the brussel sprouts. Combine that with the roasting process that brings out such wonderful natural flavors and you have yourself a great little side dish.
What's the best way to cook brussel sprouts?

Brussel sprouts have a bad reputation for being a slimy, bitter vegetable, but it doesn't have to be that way! Brussel sprouts do have a natural bitterness to them. One of the best ways to counteract that bitterness is to roast them. Roasting produces a crisp, sweeter brussel sprout as the natural sugars caramelize during the high cooking temperature process.
Watch the video below where Rachel will walk you through every step of this recipe. Sometimes it helps to have a visual, and we've always got you covered with our cooking show. You can find the complete collection of recipes on YouTube, Facebook Watch, or our Facebook Page, or right here on our website with their corresponding recipes.