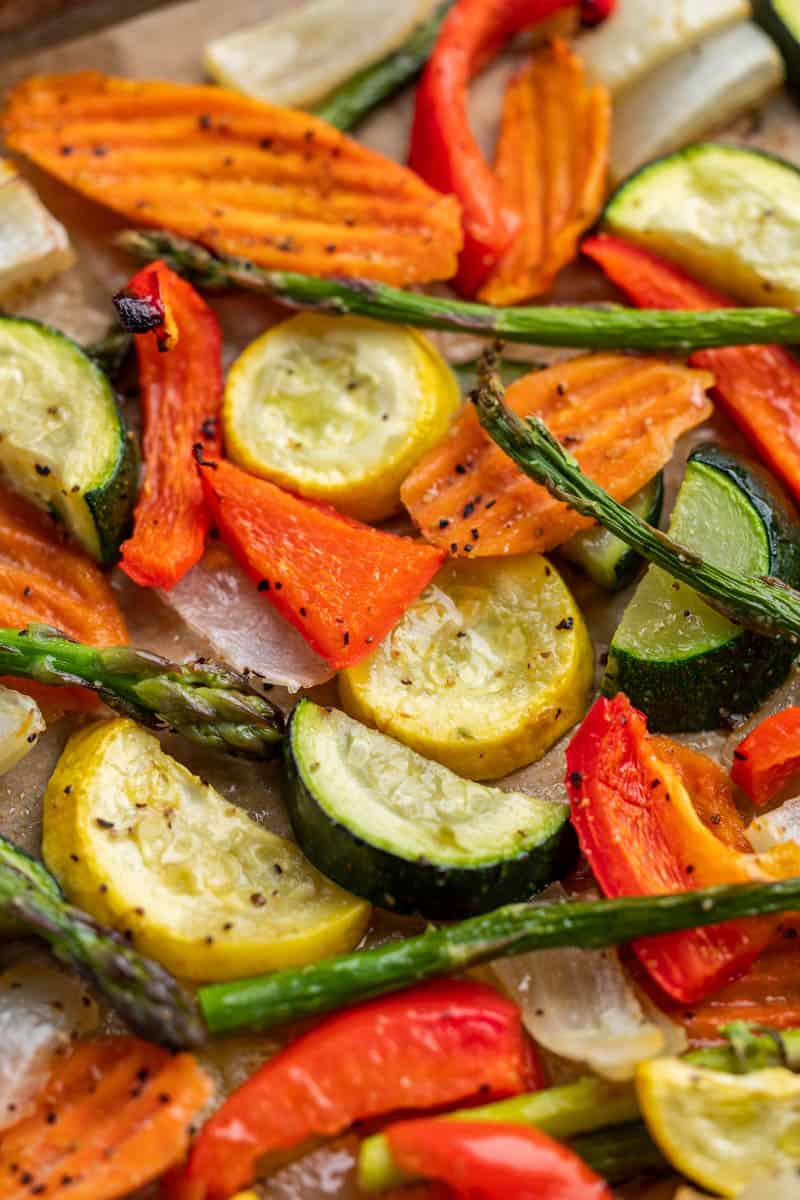 Bring the vibrant colors and fresh flavors of spring right to your dinner table with easy spring vegetables. It's a delightful mix of seasonal favorites, beautifully roasted to perfection.
Imagine taking a bite out of perfectly roasted vegetables, their natural sweetness heightened by a hint of garlic and olive oil. The optional sprinkle of lemon zest and parmesan cheese adding a tangy, savory finish that leaves you wanting more. That's exactly what this easy spring vegetable blend offers. It's a versatile side dish that pairs well with any protein or can be enjoyed on its own. Plus, it's straightforward to prepare, making it a great choice for weeknight dinners or for impressing guests during special occasions.
Fresh vs. Frozen Veggies
While our recipe uses a convenient bag of frozen spring vegetables, there's nothing like the taste of fresh, in-season produce. If you prefer to cook with fresh vegetables, use an equal amount of carrots, asparagus, yellow squash, onions, zucchini, and red peppers cut into bite-sized pieces. The cooking instructions remain the same, but you'll need to reduce the cooking time by 3-5 minutes.
Frequently Asked Questions
Is it okay to use bottled lemon juice?
Sure, you can use bottled lemon juice, but using fresh lemons will give you a more vibrant and fresh flavor. We highly recommend using freshly squeezed lemon juice when possible.
Can I make this dish in advance?
Yes, this dish can be made in advance and reheated before serving. However, the flavors are most vibrant when served immediately after cooking.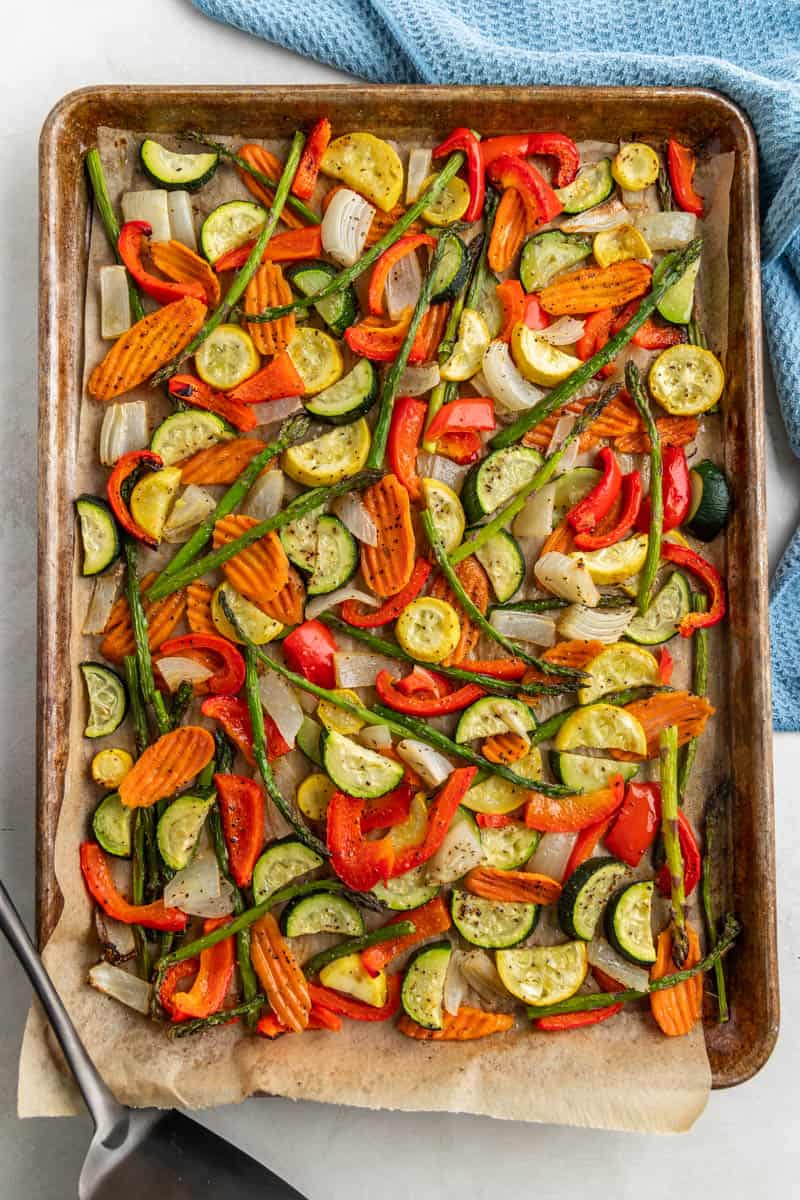 Storage & Reheating Instructions
This dish stores well in the fridge for up to 4 days in an airtight container. To reheat, simply place it in a baking dish in a preheated oven at 350 degrees Fahrenheit for about 10 minutes, or until heated through.
Related Recipes
If you like this recipe, you may be interested in these other delicious veggie recipes: