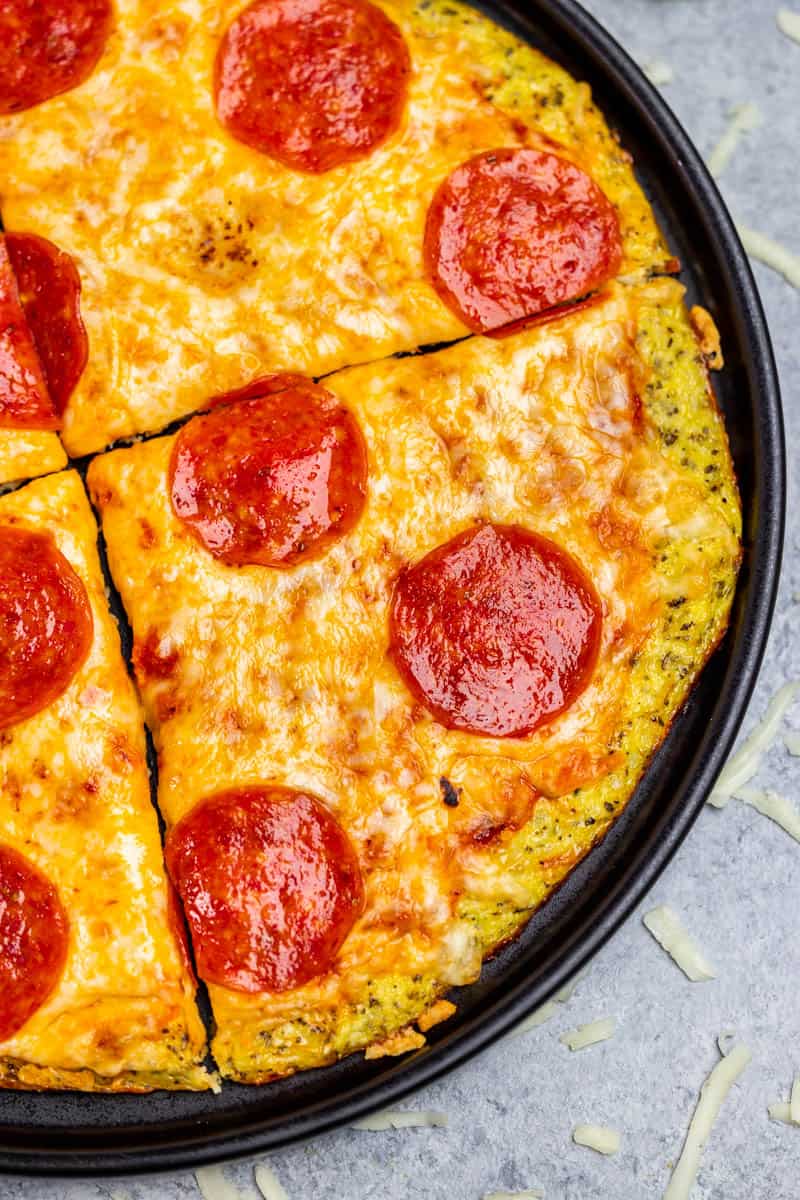 Embark on a flavorful culinary journey with cauliflower pizza crust, a delightful twist on a traditional staple that's packed with savory goodness. This low-carb, gluten-free alternative is sure to wow your tastebuds and bring out your inner gourmet chef.
Experience the unique blend of flavors that cauliflower pizza crust brings to the table. This exceptional twist on the traditional wheat-based pizza crust, low in carbohydrates and naturally gluten-free, is sure to catch the interest of both seasoned cooks and kitchen novices. This versatile crust carries the robust flavors of your chosen pizza toppings well, while providing a subtle, earthy undertone that's characteristic of its main ingredient — cauliflower. With cauliflower pizza crust, you can enjoy your favorite comfort food in a whole new light.
Frequently Asked Questions
Does the cauliflower flavor dominate the pizza crust?
No, the cauliflower flavor doesn't overpower the taste of the crust or your chosen pizza toppings. It provides a mild, earthy undertone that blends well with other ingredients.
Can I get a crispy crust with cauliflower pizza?
Getting a crispy crust can be a challenge with a cauliflower pizza crust, but there are techniques to increase the chances of achieving a crispier crust, like pre-baking the crust before adding toppings, or using a pizza stone.
Is store-bought pre-riced cauliflower suitable for this recipe?
Absolutely! Many grocery stores offer pre-riced cauliflower, both fresh and frozen, which you can use in this recipe. Just ensure to drain off any excess liquid for the best results.
Serving Suggestions
Cauliflower pizza crust offers an excellent canvas for a myriad of toppings to suit any palate.
For a traditional flavor profile, try a classic Margherita with fresh tomatoes, mozzarella, and basil.
If you enjoy a little more excitement on your pizza, consider a combination of spicy Italian sausage, bell peppers, onions, and olives.
For a garden-inspired treat, top with a medley of vegetables like bell peppers, mushrooms, and sweet corn.
Alternatively, for a gourmet twist, try goat cheese with sun-dried tomatoes, arugula, and a drizzle of balsamic reduction.
The versatility of the cauliflower pizza crust allows you to get creative with your toppings.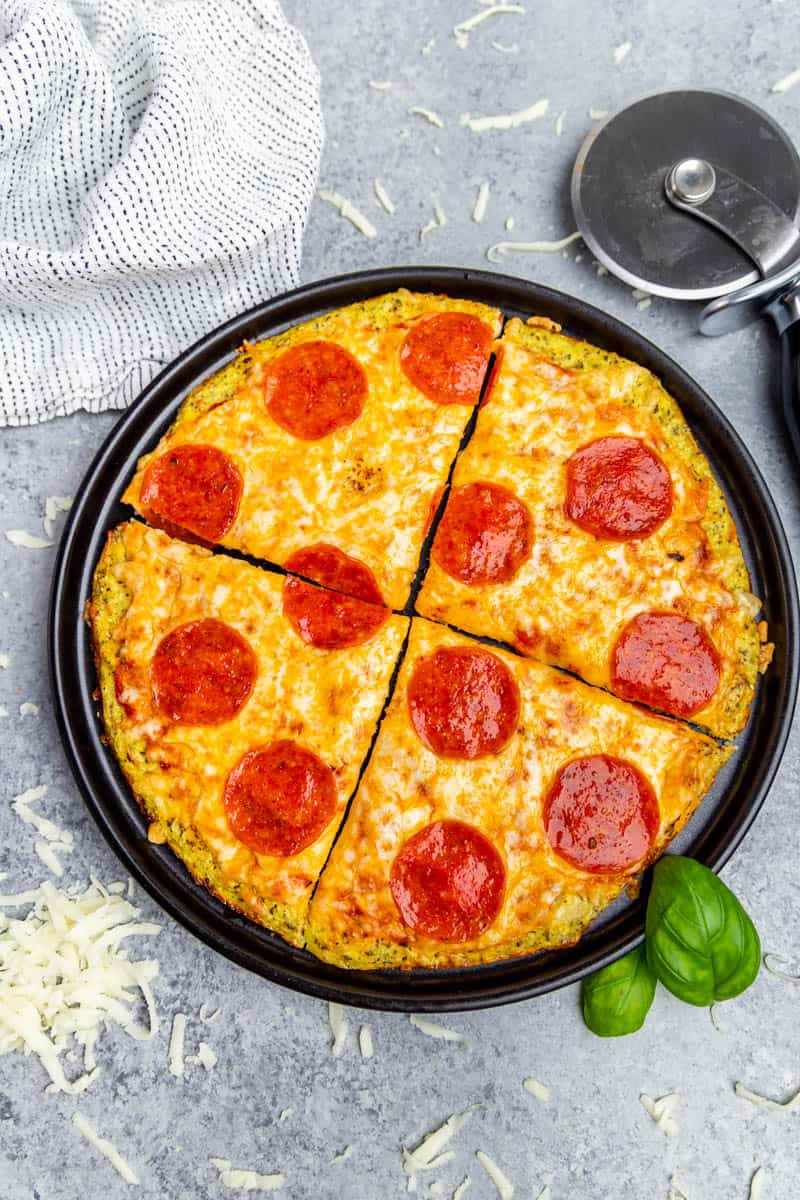 Storage & Reheating Instructions
When storing your cooked pizza, allow it to cool down first, then place it in an airtight container or cover it with cling wrap and refrigerate. It can be safely stored in the fridge for up to 4 days.
When you're ready to enjoy your pizza again, preheat your oven to 350°F. Place the pizza on a baking sheet and reheat for about 10 minutes or until the cheese is bubbling and the crust is warmed through. This method will help retain the texture and flavors of the pizza, giving you a freshly baked pizza experience even when reheating.
Related Recipes
If you like this recipe, you may be interested in these delicious pizza recipes: