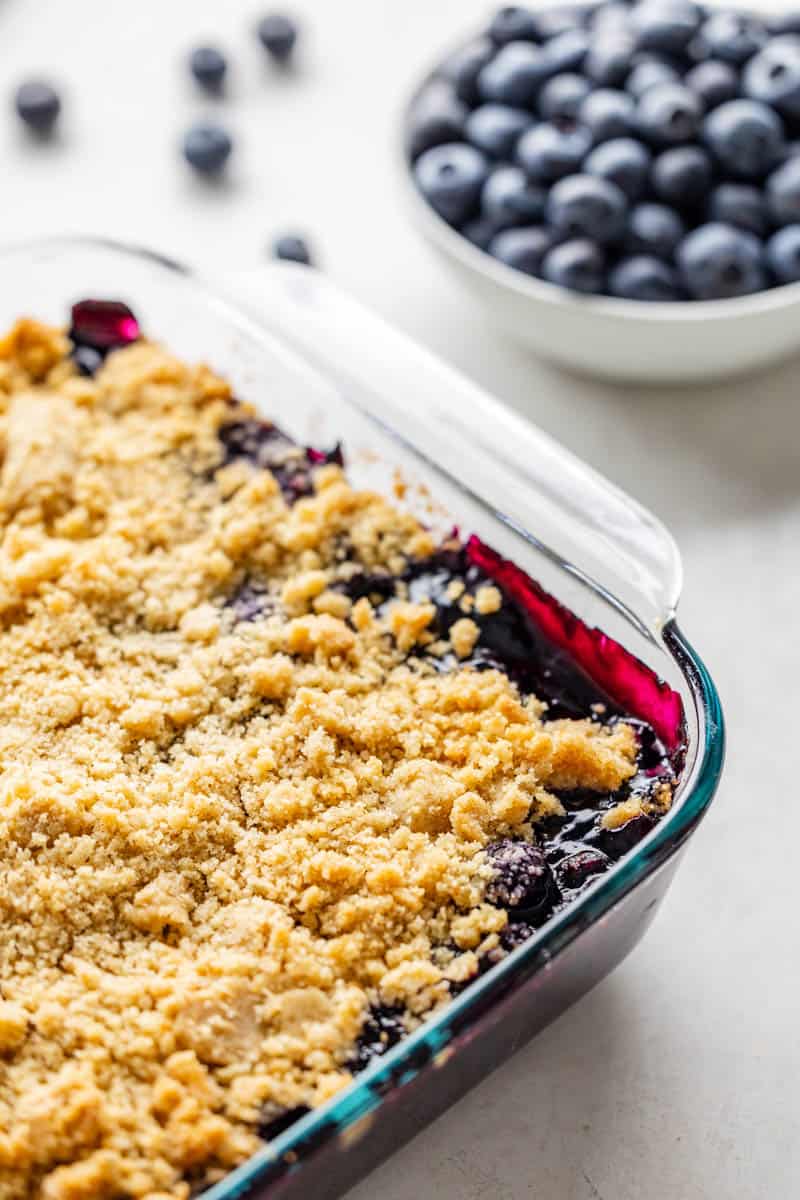 Unearth the beauty of a timeless dessert: Blueberry crumble. Simple, delicious, and perfect for every occasion.
There's something deeply satisfying about diving into a dessert that combines the lushness of ripe blueberries with a buttery, crumbly topping. Blueberry crumble, in its simplicity, bridges the gap between nostalgia and contemporary cravings. It's the dessert that evokes memories of family gatherings, cozy weekend brunches, and warm summer evenings. Yet, its elegant presentation and delightful taste profile make it perfectly suited for modern dining experiences. Whether you're a novice baker looking for a straightforward and rewarding recipe or a seasoned cook aiming to revisit an old favorite, blueberry crumble is a dessert that always hits the sweet spot.
Frequently Asked Questions
What's the difference between a crumble and a crisp?
A crumble doesn't contain oats in its topping, whereas a crisp does.
Can I use frozen blueberries instead of fresh ones?
Absolutely! Just make sure to thaw and drain them to avoid excess moisture in the dessert.
Why is my crumble topping not crunchy?
It might be due to too much butter or not baking long enough. Ensure you follow the measurements and baking time for the perfect crunch.
What if I don't have a 9×9 baking pan?
No worries! This crumble can also be baked in a similar-sized round baking dish. For a personal touch, consider making mini crumbles in individual ramekins.
Selecting & Preparing Blueberries
Choosing the best blueberries will enhance your dessert immensely. Opt for firm, plump berries without any signs of mold or bruising. Before using, wash them gently under cold water and allow them to drain, ensuring there's no excess moisture.
Substitutions
White Sugar: Can be replaced with coconut sugar or agave syrup.
Butter: If you prefer non-dairy, you can use refined coconut oil or a plant-based butter as a substitute.
Cornstarch: Arrowroot powder or tapioca starch can be used in the same quantity.
Troubleshooting
If your crumble has a soggy bottom, it might be due to excess moisture from the blueberries. Ensure they are drained well after washing.
An overly liquid filling can be a result of not adding enough cornstarch or the blueberries releasing more juice. Adjust the cornstarch slightly in such cases.
Tips From the Chef
Always ensure your butter is cold for the crumble topping. It helps achieve that perfect crunch.
Mixing the blueberries well with the other ingredients ensures that the flavor is well-distributed.
If your blueberries are too tart, you might want to add a tad more sugar to balance it out.
Don't compact the crumble topping too tightly. Lightly sprinkling it ensures a crispy texture.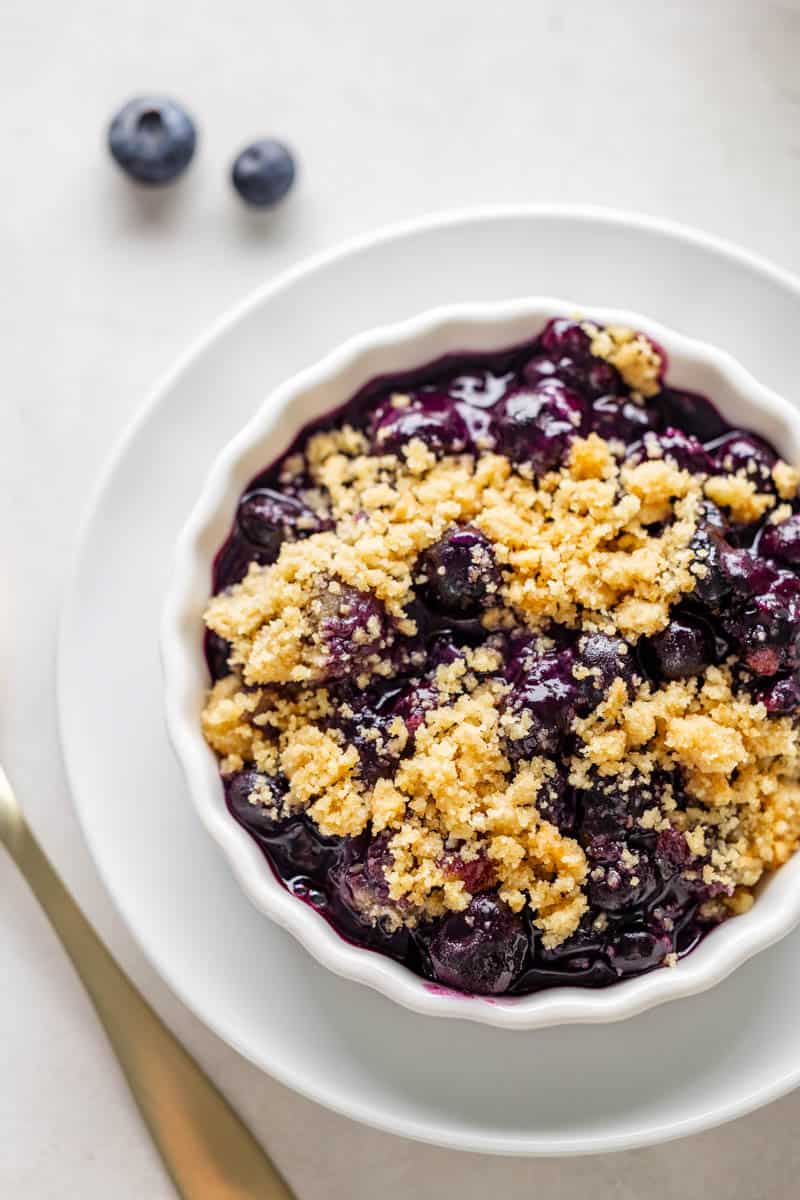 Storage, Freezing & Reheating Instructions
Blueberry crumble can be stored in the refrigerator for up to 4 days. If desired, when ready to eat, reheat in the oven at 350 degrees F for about 10 minutes or until warmed through. If you've made a large batch and wish to freeze some, place the portion in an airtight container and freeze. When ready to serve, thaw in the refrigerator overnight and then reheat as instructed.
Crisps, Cobblers, and Pies…Oh My!