Bacon lovers will go crazy for this ultra delicious Bacon Jam. Use it on everything from toast and pancakes to soups and sandwiches. Bacon jam is a bacon lover's dream come true!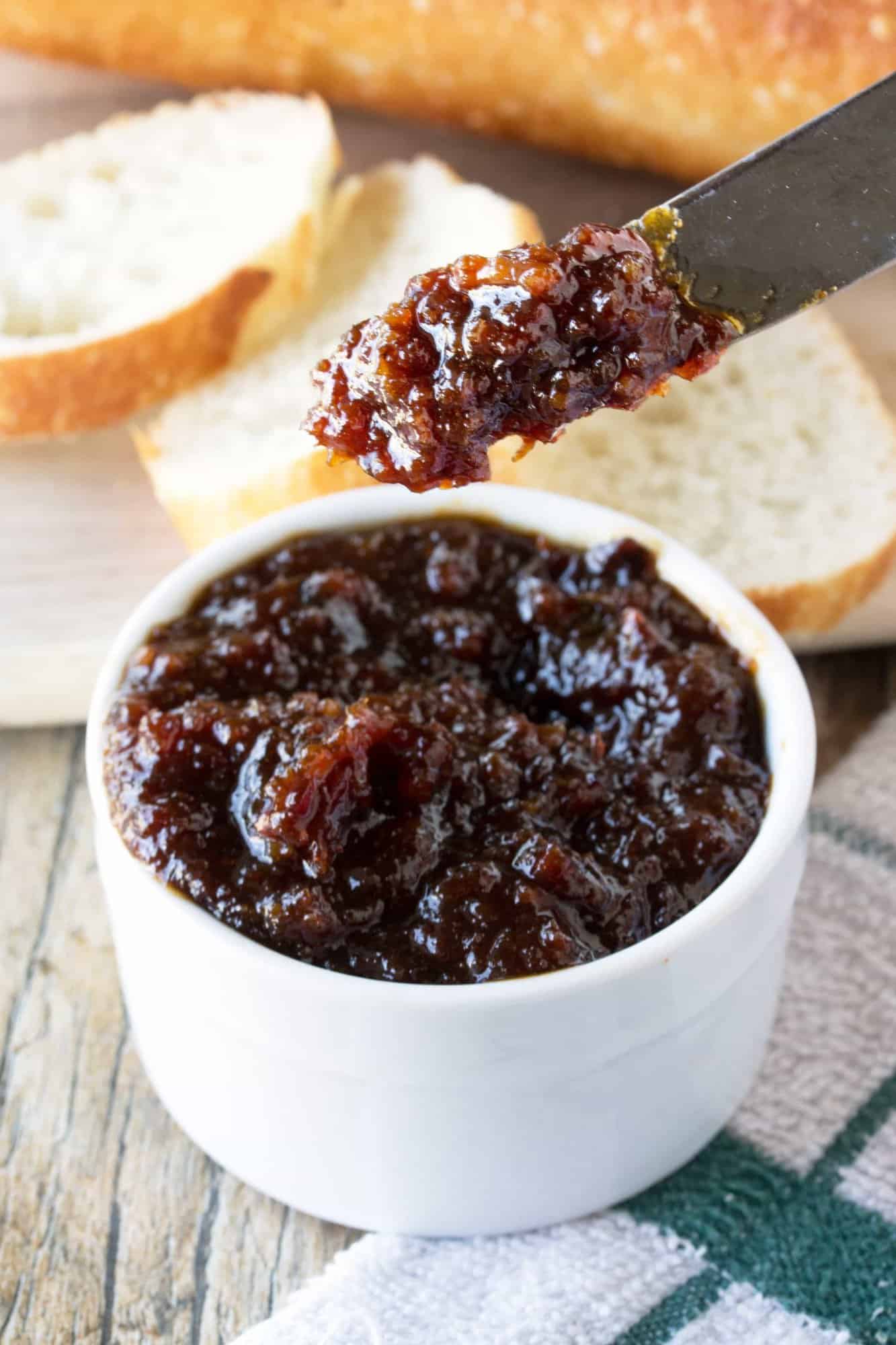 If you love bacon and haven't had bacon jam before, then I'm about to rock your world. Bacon jam is this ultra decadent sweet and savory spread that allows you to add the smoky flavor of bacon to any dish. On pancakes? Yum! On sandwiches? Yes, please! On soups? Oh baby! It's good on so many different things you may find yourself eating bacon with every meal!
Bacon Jam stays good in the fridge for two weeks. Simply store it in an airtight container. This makes it even easier to enjoy bacon jam with every meal. Can you see why this is a bacon lover's dream?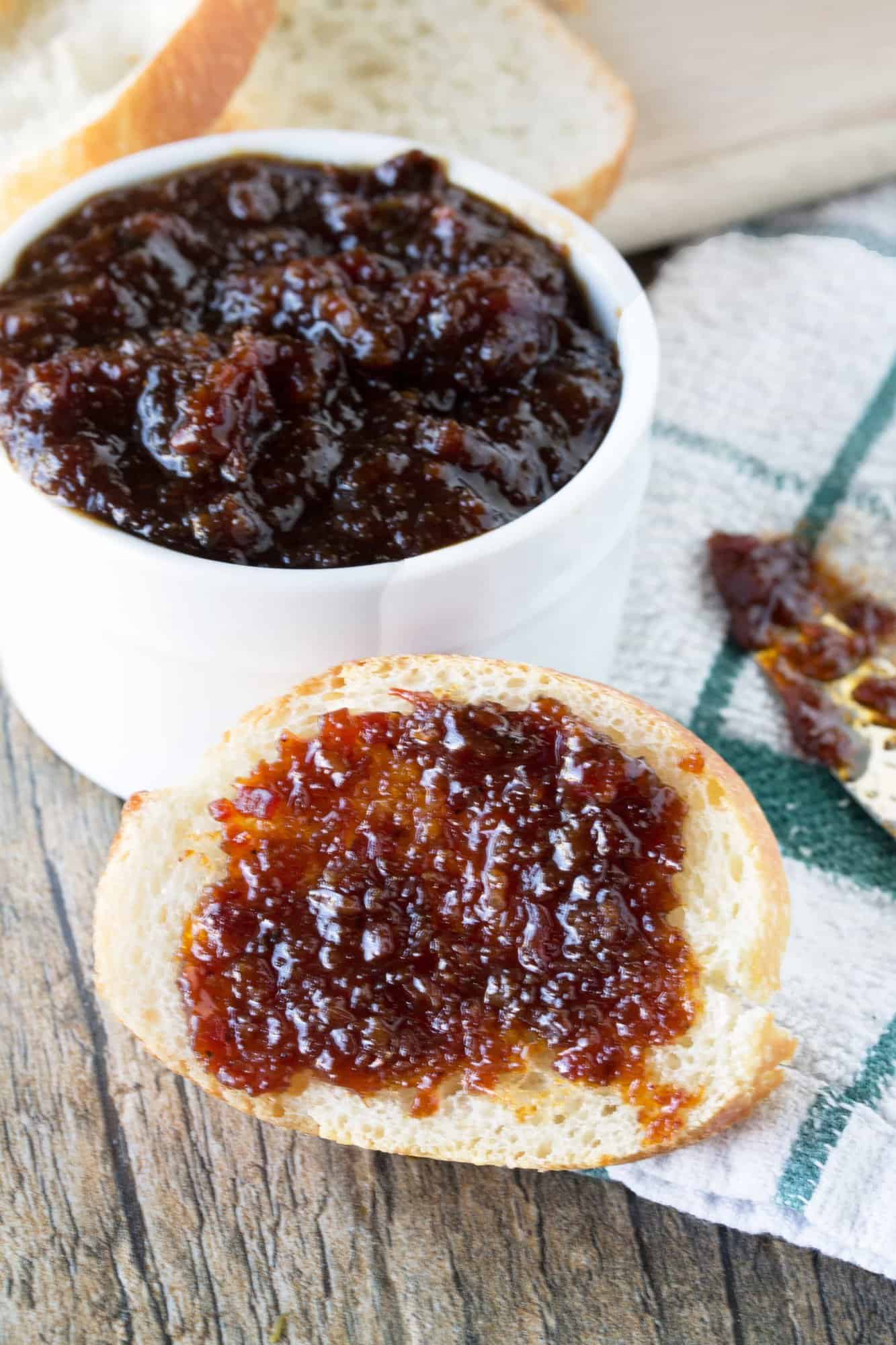 MORE BACON RECIPES!
I've teamed up with some of my blogging friends to bring you even more amazing bacon recipes to celebration International Bacon Day. Now that's my kind of holiday! Go check them out and drool over all this bacon goodness!
Maple Bacon Cinnamon Rolls from Ashlee Marie
Maple Bacon Waffles from Real Mom Kitchen
BLT Cobb Salad from Life Made Simple
Chicken Bacon Ranch Pizza from The Baker Upstairs
Smothered Pork Chops with Bacon Crumbles from 365 Days of Slow Cooking
Bacon Cheese Rolls from Creations by Kara
Bacon Wrapped Meatballs from Butter With A Side of Bread
Bacon Cheese Pastries from Food Crafts and Family
Bacon Wrapped Cream Cheese Chicken Rollups from Yummy Healthy Easy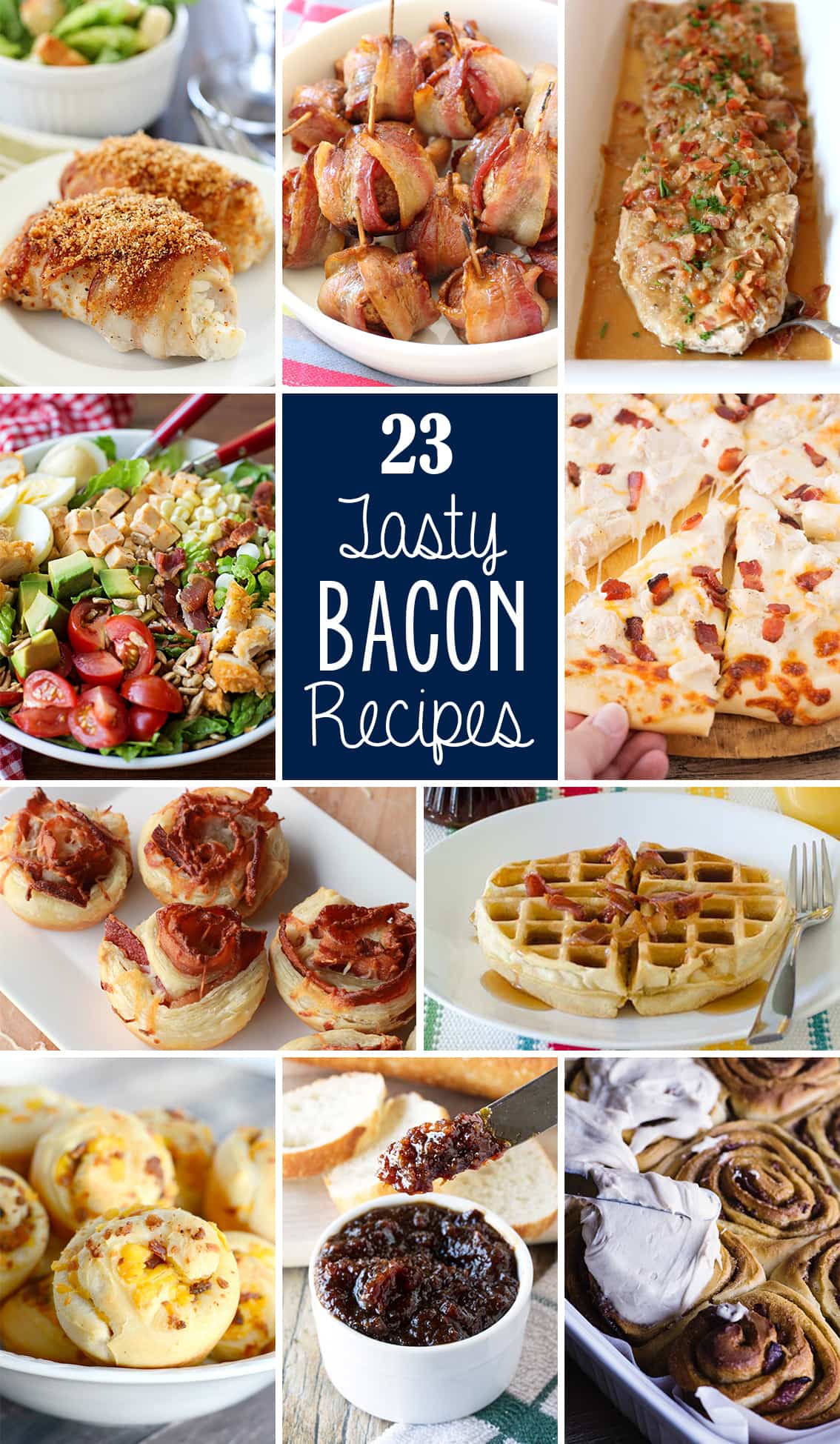 Bacon Cheeseburger Pasta from Real Mom Kitchen
Smoked Bacon Ranch Cheese Ball from Life Made Simple
Bacon and Bleu Cheese Omelette from The Baker Upstairs
Creamy Chicken Bacon Chowder from Creations by Kara
Bacon Avocado Deviled Eggs from Butter With A Side of Bread
Slow Cooker Turkey Bacon Avocado Bean Soup from 365 Days of Slow Cooking
Maple Bacon Fudge from Ashlee Marie
Bacon Ranch Chicken Pita Pizza from Yummy Healthy Easy
French Toast and Bacon Soft Pretzels from The Stay At Home Chef
Bacon Gravy from The Stay At Home Chef
Spicy Bacon Lasagna from The Stay At Home Chef
Bacon Jalapeno Cornbread Waffles from The Stay At Home Chef
Bacon Nutella Muffins from The Stay At Home Chef
Maple Bacon Pumpkin Donuts from The Stay At Home Chef
Sriracha Honey Glazed Bacon Wrapped Pineapple from The Stay At Home Chef
Gourmet Bacon Mac and Cheese from The Stay At Home Chef