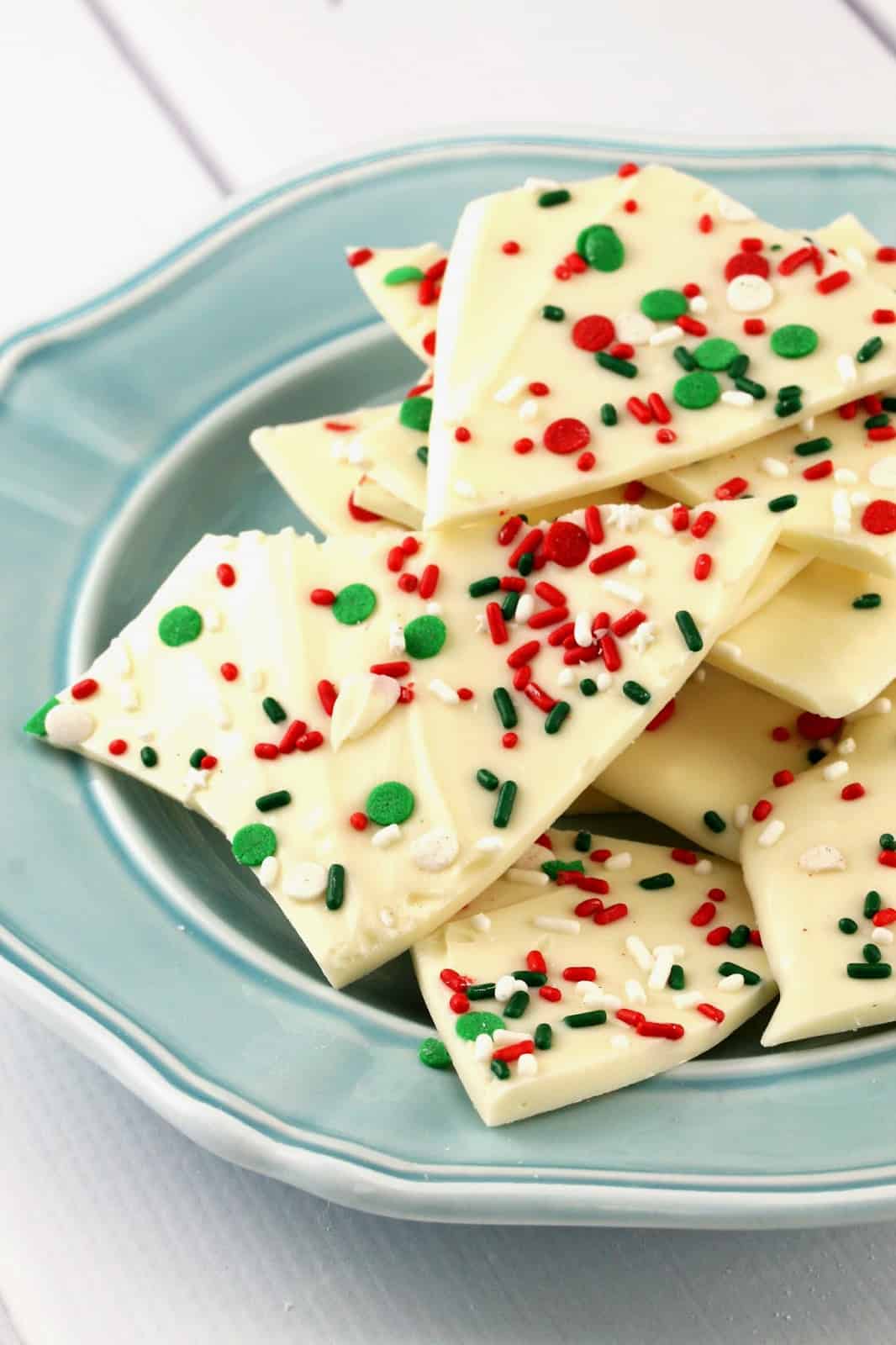 Simple, but beautiful. This Christmas bark is a fun, easy treat that my kids absolutely loved. The contrasting colors make it particularly festive and enticing. And all it takes is 5 minutes!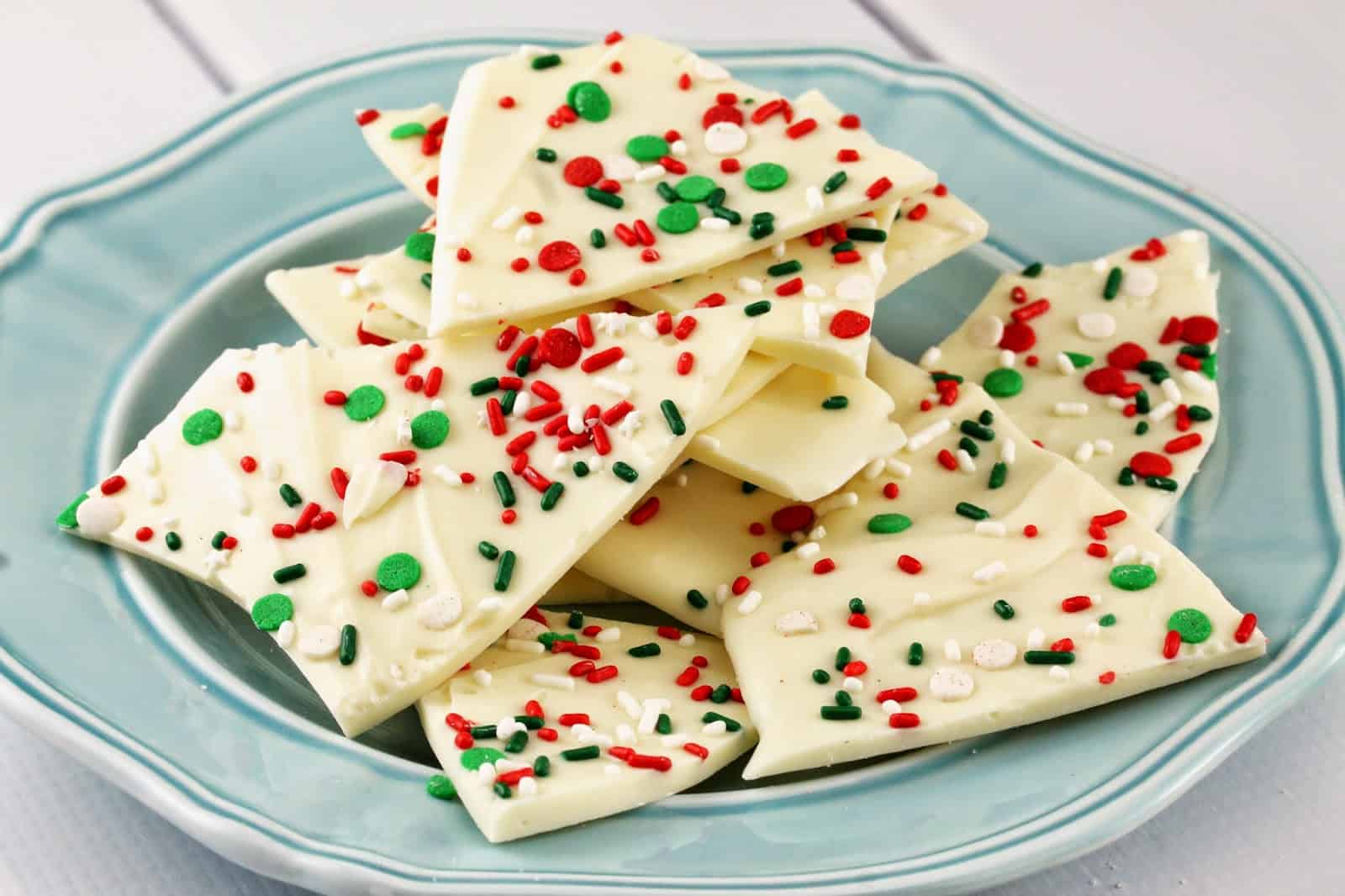 Prep Time: 5 minutes
Fridge Time: 30 minutes
Yield: about 3/4 pounds bark
Ingredients
10 oz white chocolate chips
1-2 tablespoons red and green sprinkles
Instructions
1. Line a baking sheet with wax paper.
2. Pour white chocolate chips into a microwave safe bowl. Microwave on high in 15 second increments, stirring in between, until chocolate chips are almost all melted. Stir until remaining chocolate chips are melted and smooth.
3. Spread chocolate out on the prepared baking sheet into about an 8×10 inch rectangle. Immediately dust with sprinkles.
4. Refrigerate until hard, about 30 minutes. Break into pieces. Store at room temperature.