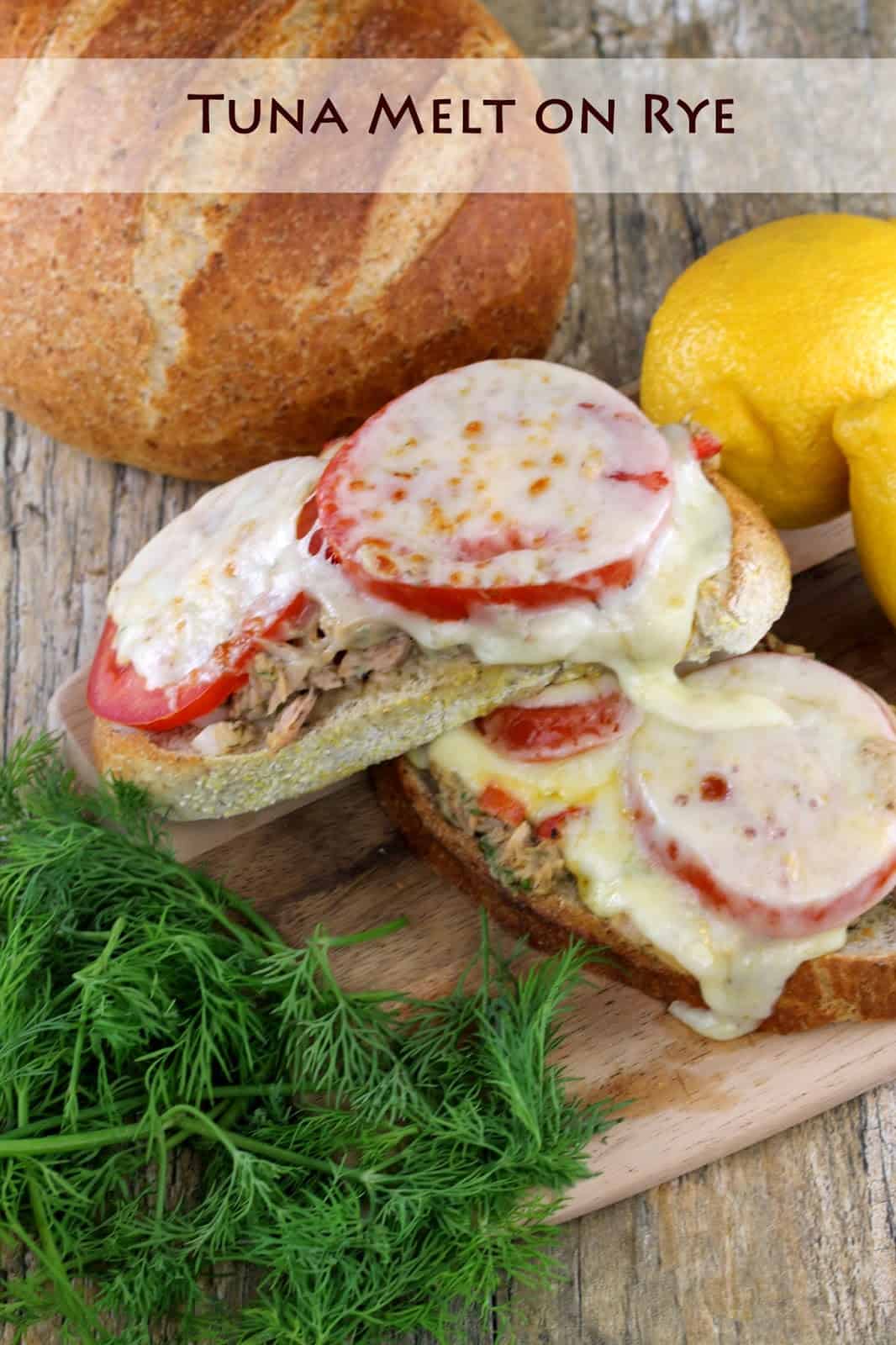 The Post "Tuna Melt on Rye" first appeared on The Stay At Home Chef on January 31, 2013″
Tuna Melt on Rye is one of those classic combinations. Unfortunately, I hadn't had one until just a couple years ago. That sandwich changed my life. Well, relatively speaking I suppose. You see, I had never liked tuna sandwiches before that day. Tuna on Rye changed all that. Suddenly the tuna was full of magnificent flavors I had never noticed before. The combination was heavenly and within just a few bites I was in love. Hello tuna! Where have you been all my life? I never thought I'd see the day where I craved a tuna sandwich, and now I do. My favorite flavoring for tuna is the lemon-dill combination. Mmmm!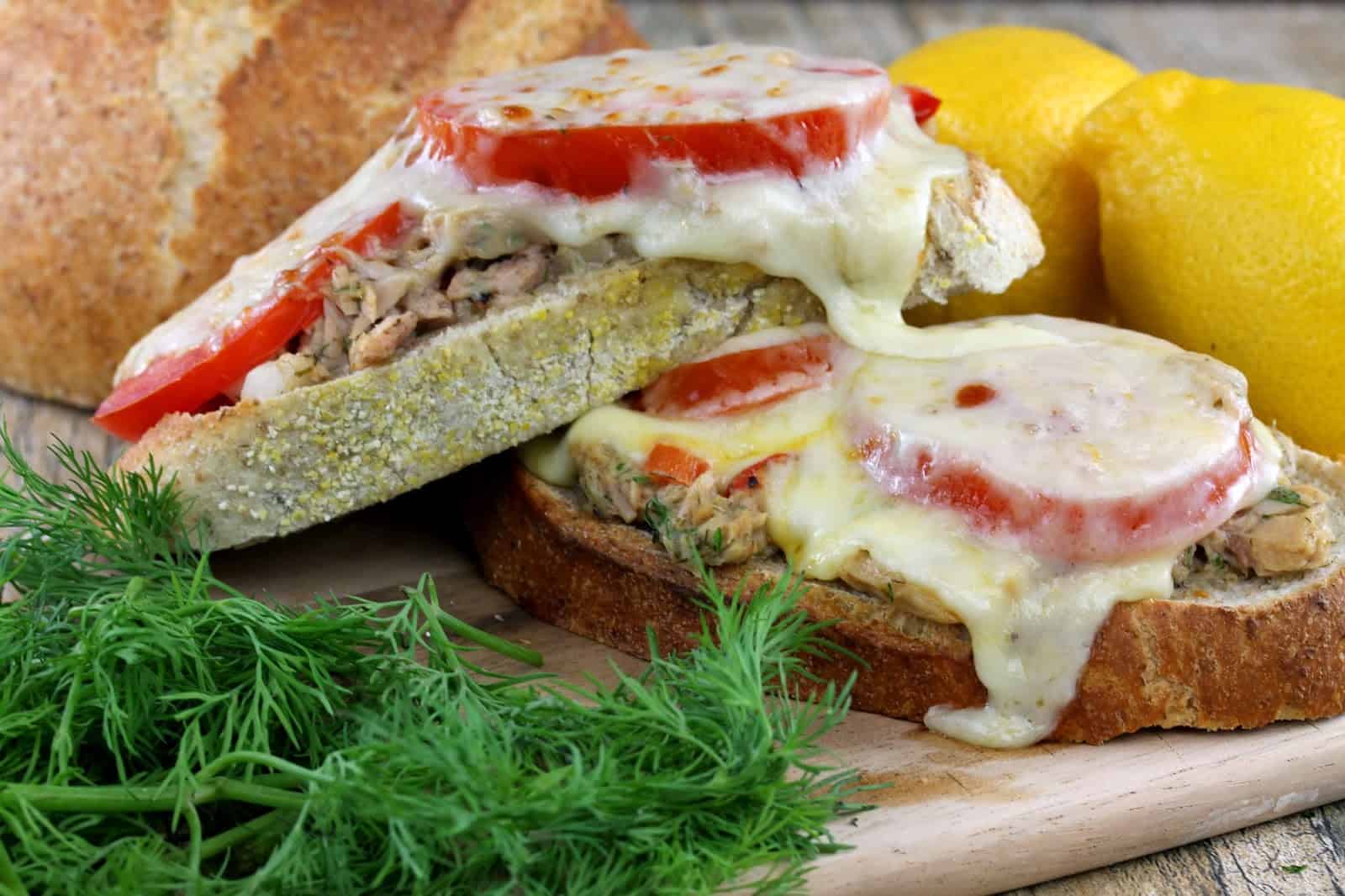 Time to Make It: <15 Minutes
Yield: 4 sandwiches
Ingredients
2 cans albacore tuna (preferably in olive oil)
2 tablespoons mayonnaise
1/2 red bell pepper, diced
2 tablespoons diced red onion
salt and pepper
1 lemon, juiced
2 tablespoons fresh dill, chopped
1 tomato, sliced
8 slices Rye bread
8 slices melting cheese (cheddar, mozzarella, provolone, swiss, or muenster)
Instructions
1. In a small bowl mix together the tuna, mayonnaise, bell pepper, lemon, and dill until evenly combined. Season with a little salt and pepper.
2. Line the slices of Rye on a baking sheet. Preheat the broiler.
3. Assemble the melts by spreading out some of the tuna, a slice of tomato, and topping with a slice of cheese.
4. Place under the broiler until cheese is melted and starting to brown.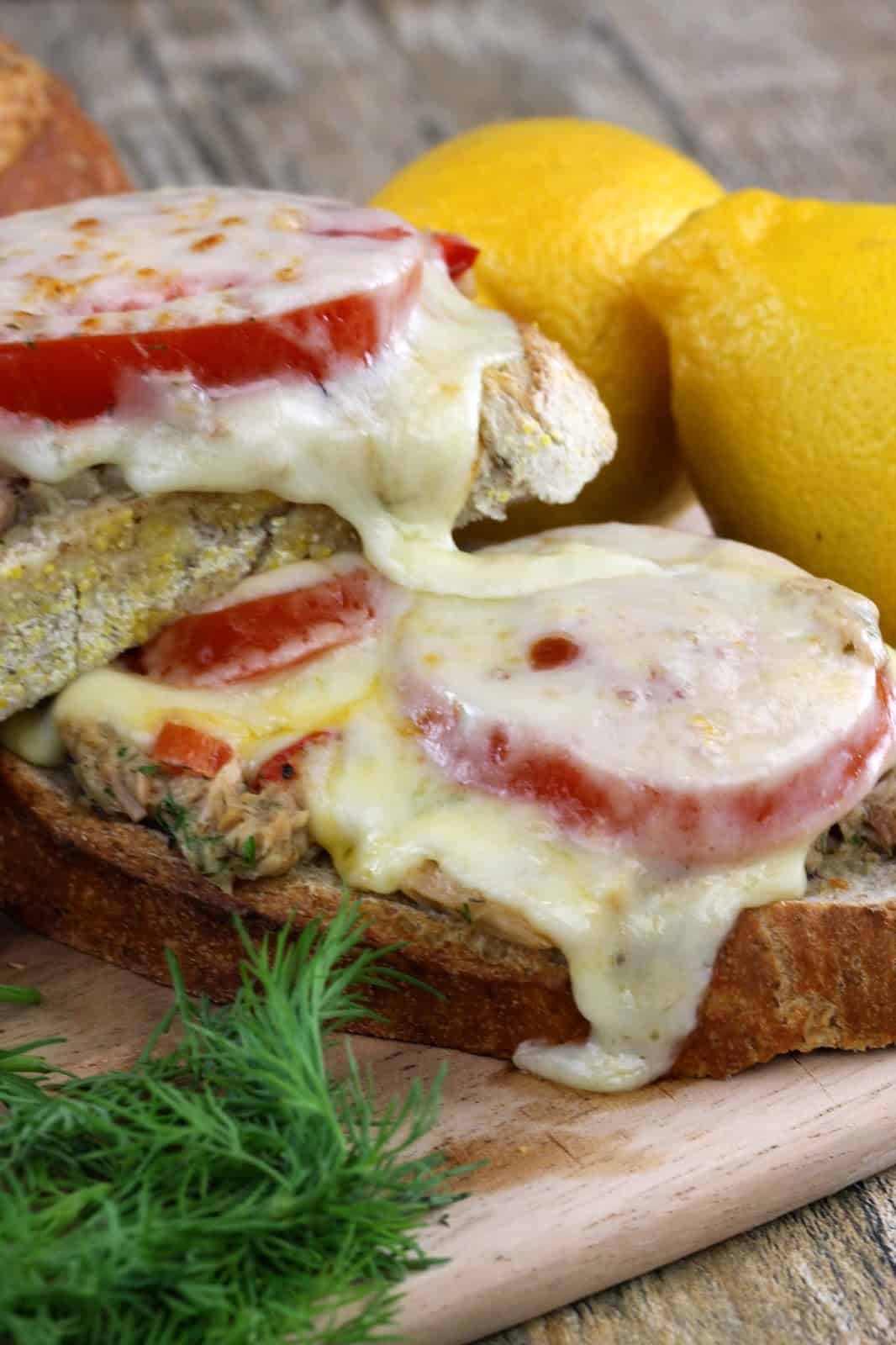 Most ovens have a feature called a broiler. It is usually found at the top of your oven. If you have a gas oven (not stove, oven) it may be accessed from a drawer under you oven. I've had both. Think of it as an upside down grill. If you have an electric oven, it's even a flameless grill. Nice, right? The heating element gets super hot and cooks your food from above.