Tiramisu is a surprisingly easy, classic Italian, no-bake dessert. It contains layers of espresso soaked ladyfingers, mascarpone custard, whipped cream, and cocoa powder. Buon appetito!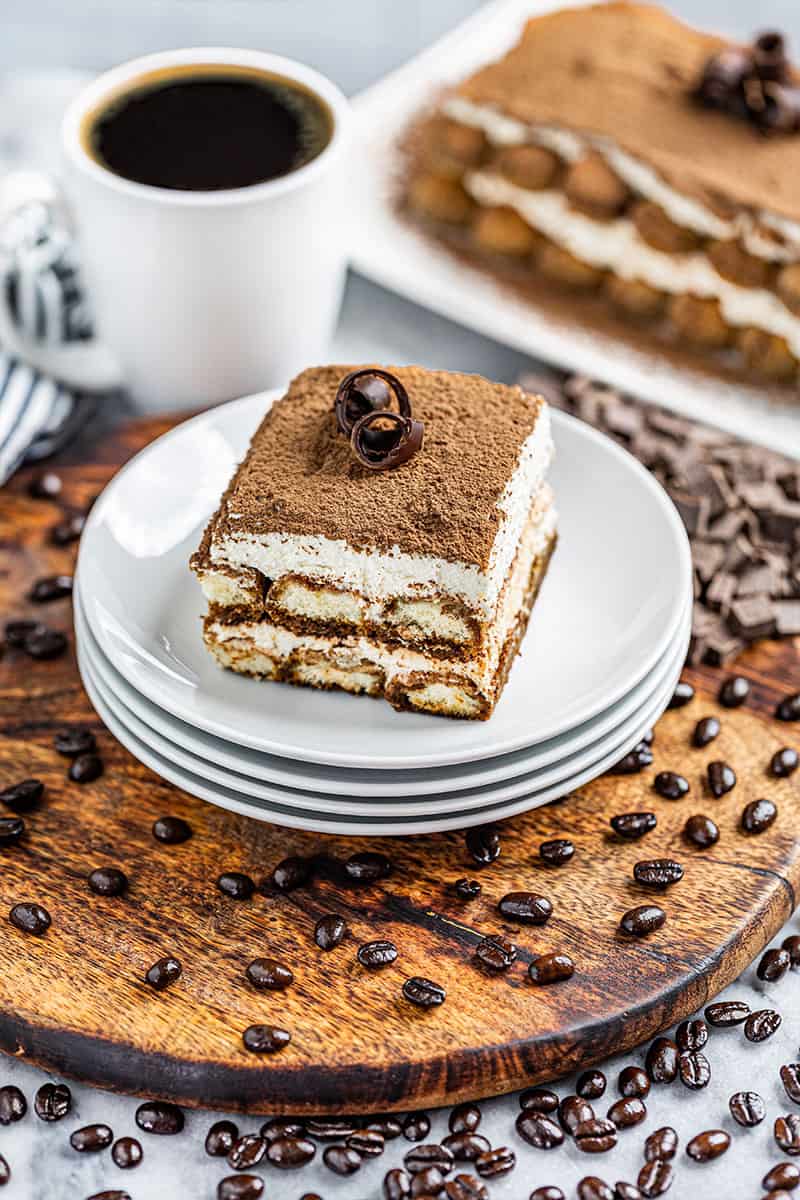 We are extremely picky about tiramisu. It's one of those desserts we love to order, with our hopes high, but end up disappointed because it's never as good as we hope. We really should stop trying, especially when we love this recipe so much, and it's so easy to make! We have been lucky enough to taste the best of the best tiramisu, and that helped us in developing this recipe. The layers are simply perfection, and you absolutely must make this the next chance you get!
Coffee:
If you are not a regular coffee drinker and don't already have some in your home, you can always grab an espresso at your local coffee shop! If you are avoiding caffeine, you can always use decaf.
Alcohol Options:
We are making our tiramisu alcohol-free, but you can add up to 3 tablespoons of dark rum to the cream mixture, and 3 tablespoons of rum to the espresso mixture.
Ladyfingers:
You should be able to find ladyfingers in most grocery stores, but we have come across a few stores that don't keep them in stock. If you can't find them, you can always order them online. Substitution options include sponge cake, pound cake, or biscotti. 
Can I make Decadent Tiramisu eggless?
Absolutely! You can simply skip the first step with the eggs and sugar, and only use the homemade whipped cream. Make sure to use the full 1/2 cup of sugar when whipping the heavy cream if you omit the eggs.
Mascarpone Substitute:
Traditional tiramisu must use mascarpone, but if you have trouble finding it you can substitute with cream cheese. The flavor and consistency will be affected if you do this. Whichever you use, make sure that it is full-fat. Using a low-fat mascarpone or cream cheese can result in a runnier custard.
Make Ahead Instructions:
Tiramisu can be made 2-3 days in advance. Simply keep it in your fridge until you're ready to eat!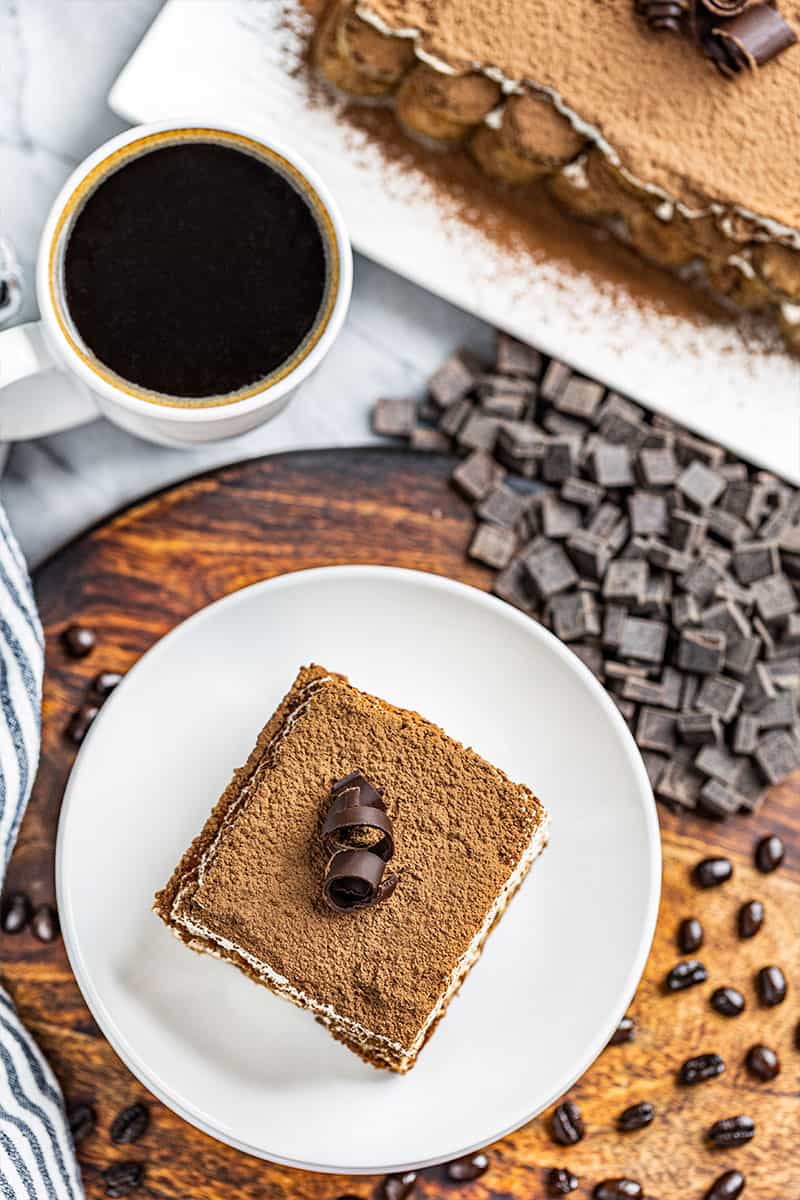 Storage Instructions:
Store your tiramisu in an airtight container in the refrigerator for up to 5 days.
If you like this recipe, you may be interested in these other delicious dessert recipes: