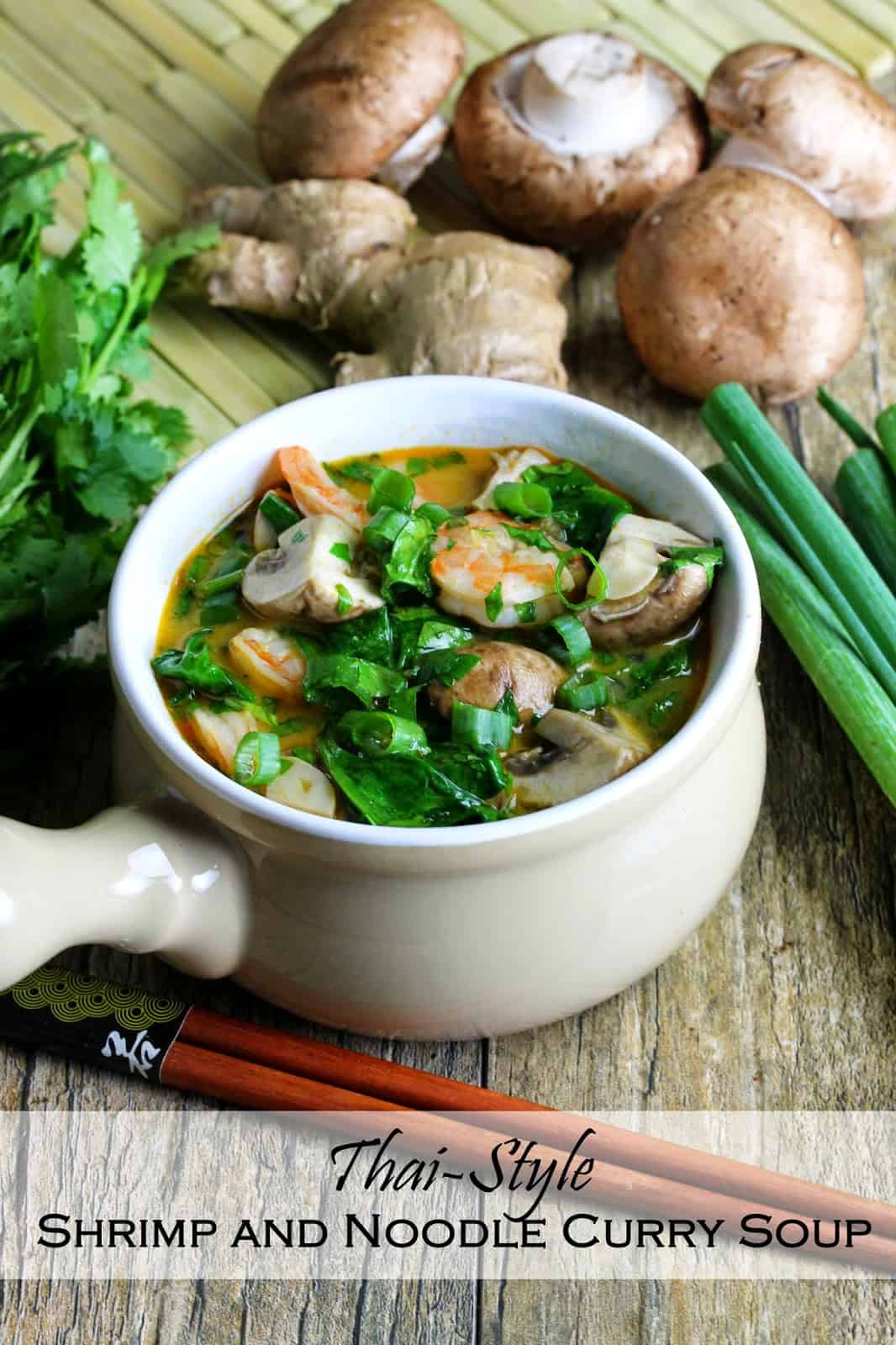 This Thai-style soup is easy to make and is packed full of healthy stuff to keep you going this winter. Coconut milk and red curry paste are a classic combination that result in a warm, almost creamy broth that is bursting with flavor. Control the heat by adding sriracha when serving. I love a good spicy soup when it is freezing outside. It warms me from the inside out.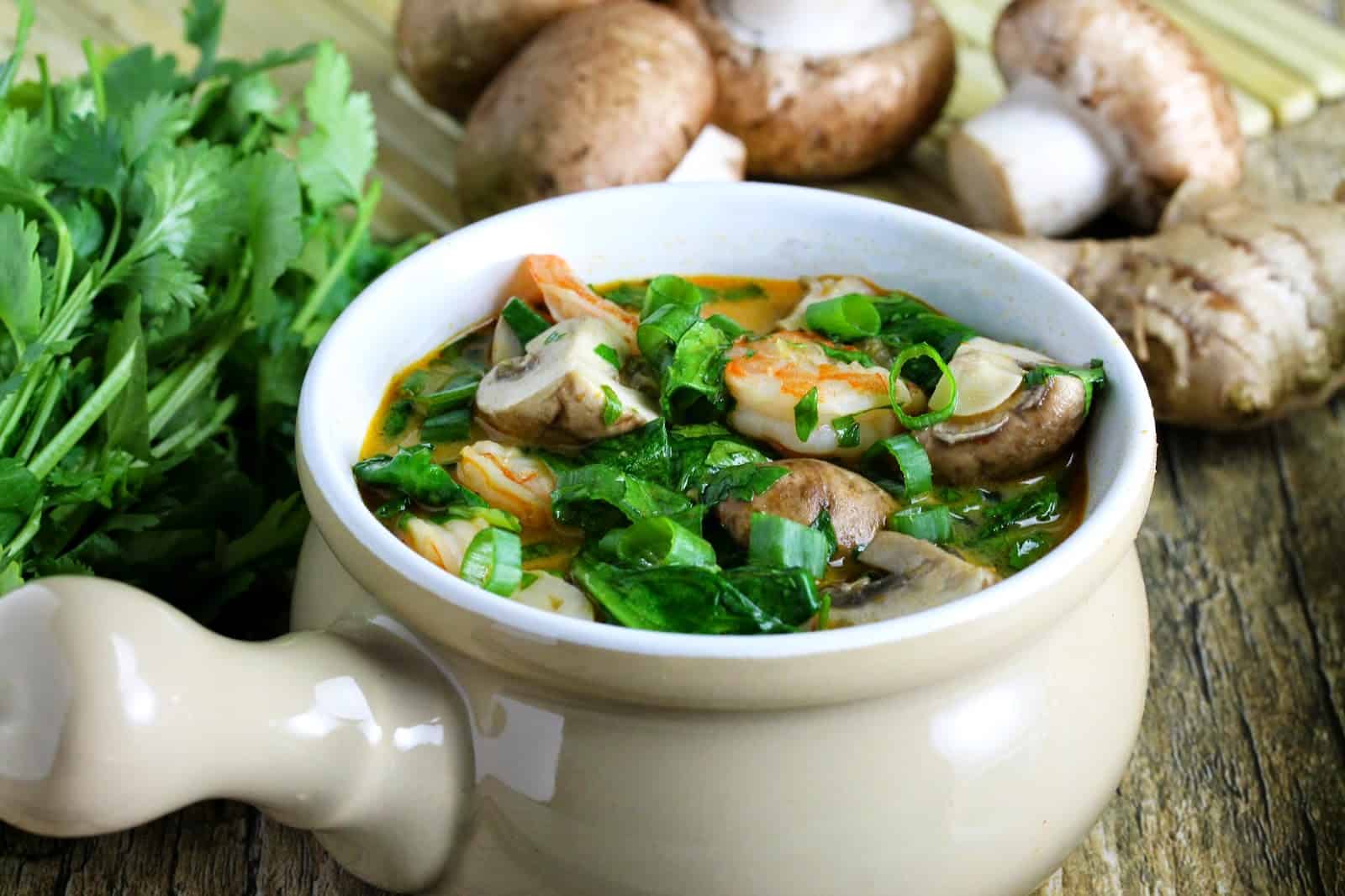 Time to Make It: <30 minutes
Yield: Serves 4 to 6
Ingredients
8 oz rice noodles (pad thai noodles)
1 TB olive oil
1 TB red curry paste
3 cloves garlic, minced
1 TB minced fresh ginger
4 cups chicken broth
2 TB fish sauce
1 lime, juiced
1 tsp soy sauce
1 (13.5 oz) can coconut milk
8 oz crimini mushrooms, quartered
10 oz spinach leaves, or bok choy leaves
1 cup cooked shrimp, tails removed
1/4 cup chopped cilantro
2 green onions, thinly sliced
Instructions
1. Cook rice noodles according to package directions. Drain and rinse with cold water to stop cooking. Set aside.
2. Heat olive oil in a large saucepan over medium heat. Stir in red curry paste, garlic, and ginger and let cook for about 1 minute.
3. Pour in chicken broth, fish sauce, lime juice, soy sauce and coconut milk. Bring to a boil over high heat, then reduce the heat to medium-low. Let simmer for 15 minutes.
4. Add in mushrooms and let simmer 5 minutes until mushrooms are slightly softened. Stir in spinach, shrimp, and cilantro. and cook until shrimp are heated, 1 to 2 minutes.
5. To serve, place some noodles in a bowl. Pour soup over top. Garnish with green onions.
Tip: Serve it with a little sriracha sauce for some heat.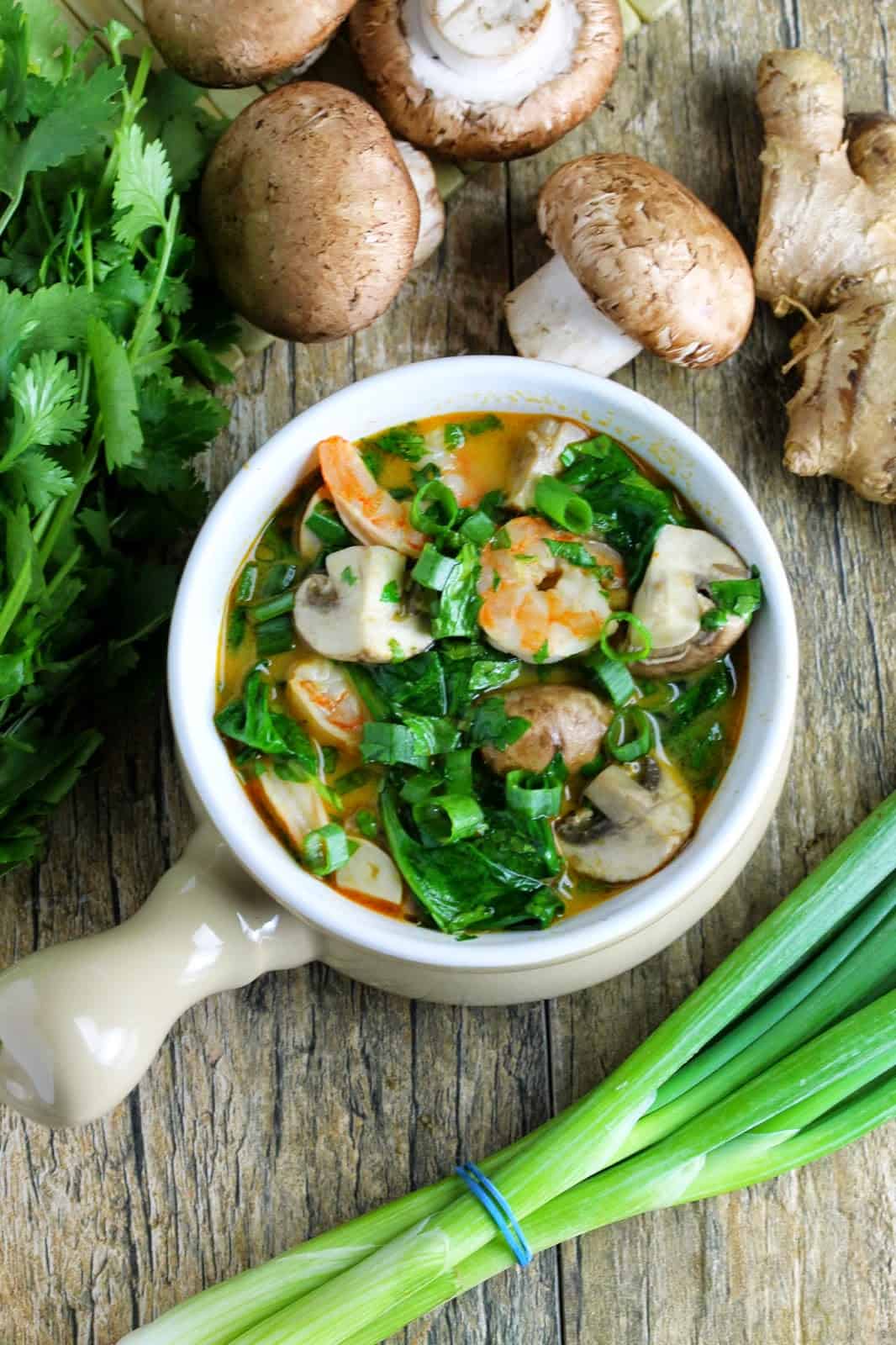 Never miss a recipe! Subscribe to the weekly newsletter.
Get New Recipes Sent To Your Inbox!
Join my newsletter and get new mouth watering recipes sent directly to you weekly!