This easy skillet chicken dish gets elevated with the flavor of fresh tarragon. Creamy Tarragon Dijon Skillet Chicken is a 30 minute meal you will want to eat every day!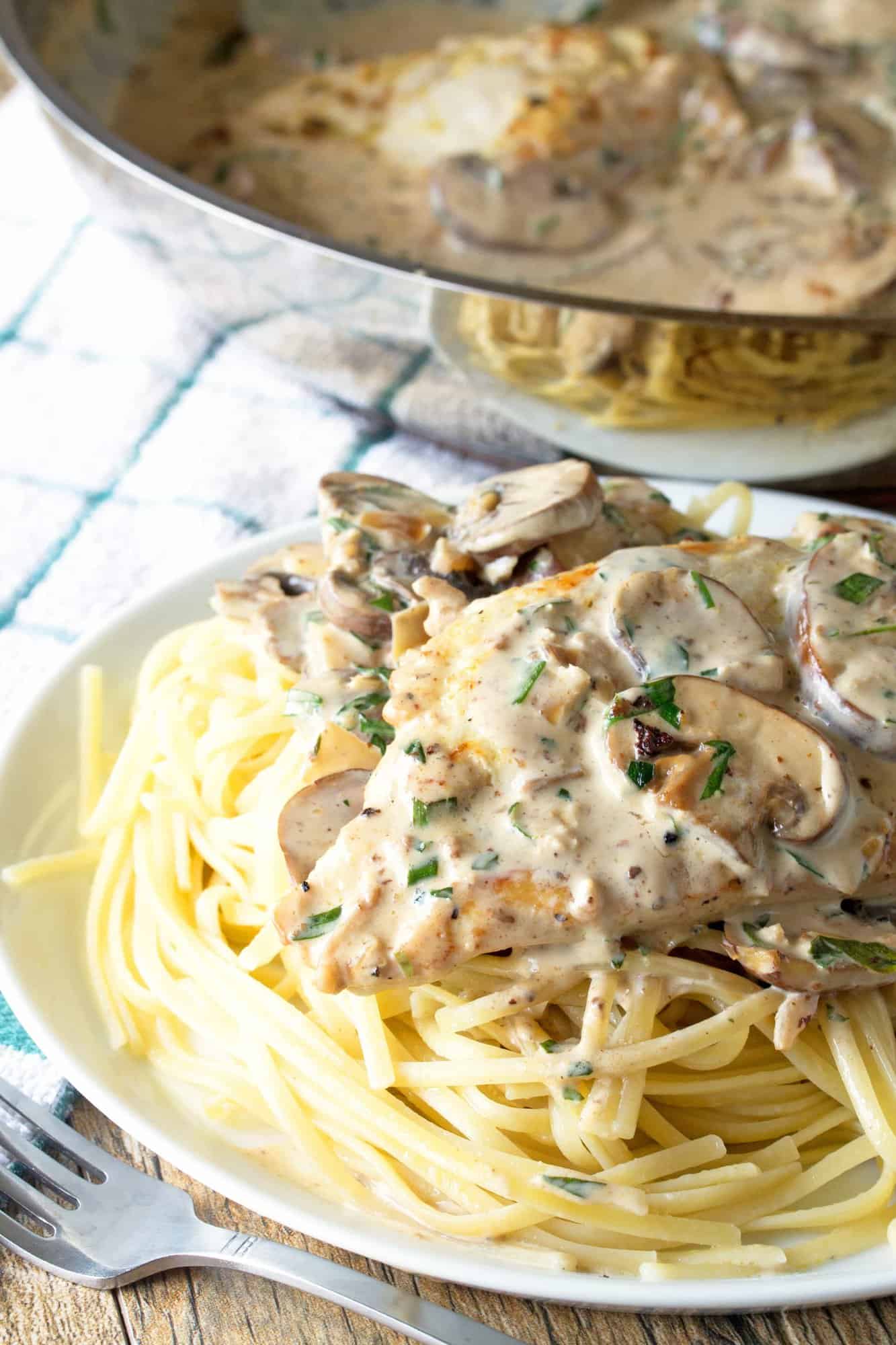 I'm a huge fan of tarragon. It has an elevated, gourmet flavor that really "wows" people. If you can't find fresh tarragon in your local grocery store, you can always use the dried variety. It'll still have the beautiful anise-like flavor. This dish comes together in less than 30 minutes too! Serve it up over some linguine and you have a dinner that will make your soul happy.
We've been enjoying this dish in our family for years. The chicken is rubbed down with dijon mustard to give a rich bite. The tarragon cream sauce takes it over the edge into truly delicious territory. Seriously guys, this is one of my favorite pasta dishes ever!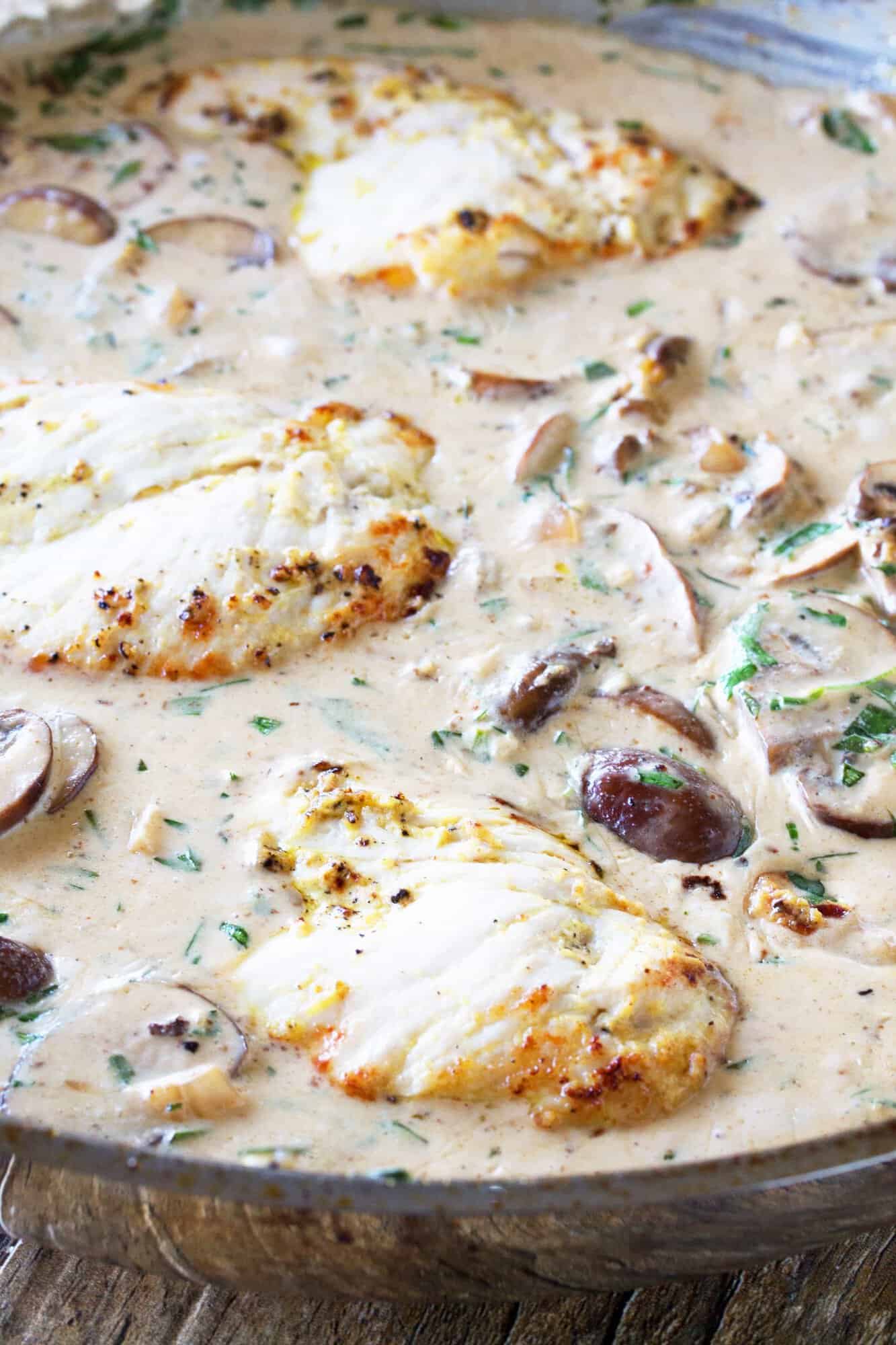 Watch the video to see just how to make this tasty pasta. It will have you wanting to jump into the kitchen in no time. While you are at it, you can check out the rest of my video library on my YouTube Channel where you'll find more than 150 restaurant quality recipes you can easily make at home.