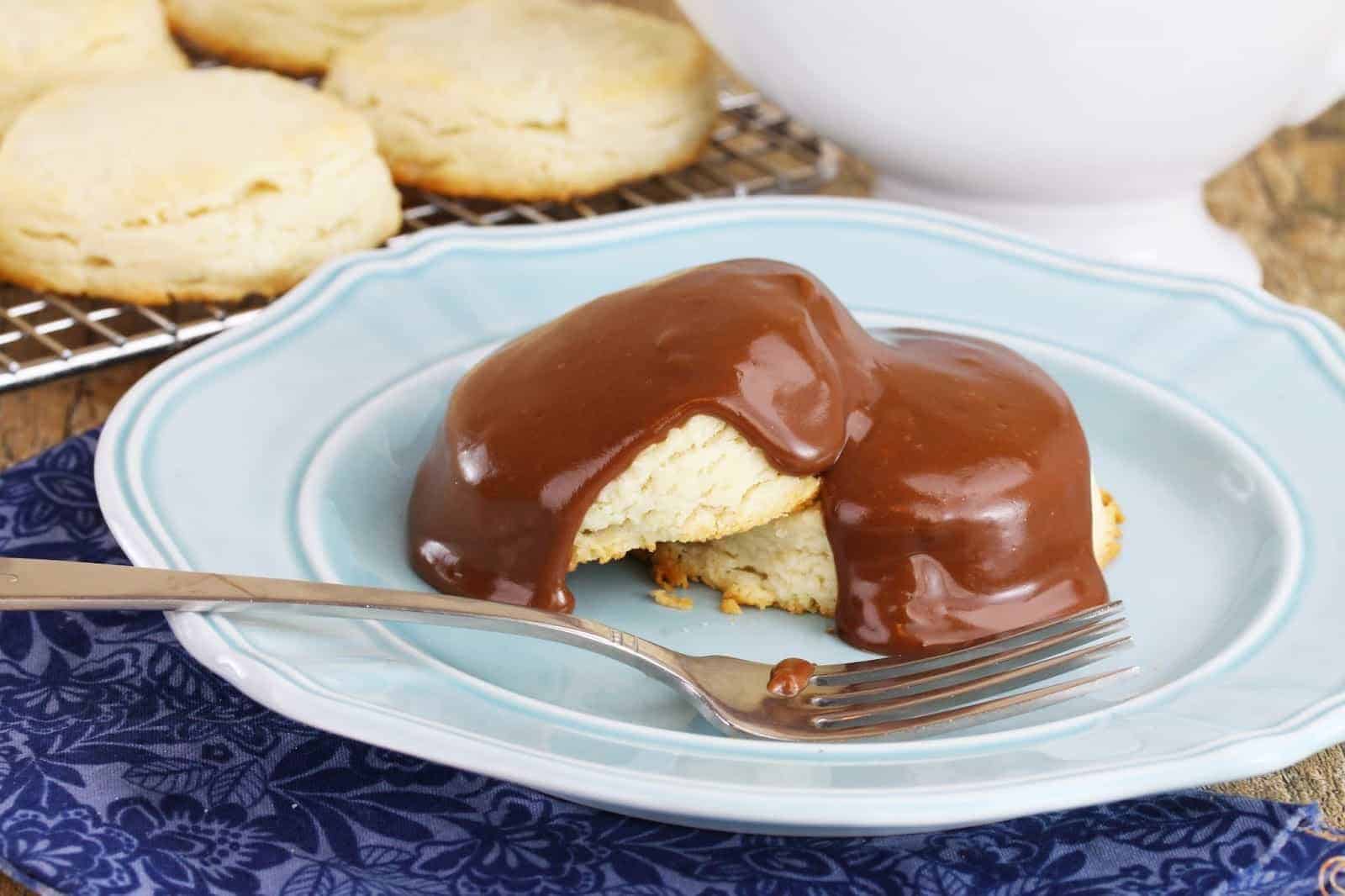 I've had this idea rolling around in my head for a long time. I think about it every time I eat a sweet biscuit. It's a thing that's been around for a while, but it's about dang time I actually came up with a recipe for you! Sweet, fluffy biscuits topped with chocolate gravy. Now that's my idea of a biscuit and gravy recipe!
Did you know that some kinds of butter have a higher fat content? Why would you care, right? Well, the fat content of butter can not only taste better, but it can work better in baking and pastry making. It's that science part of baking. I used Plugra butter in this recipe in order to utilize their higher fat content in these butter-based biscuits. The result is a flaky, butter biscuit topped with ooey, gooey, chocolate gravy. Now that is pure deliciousness.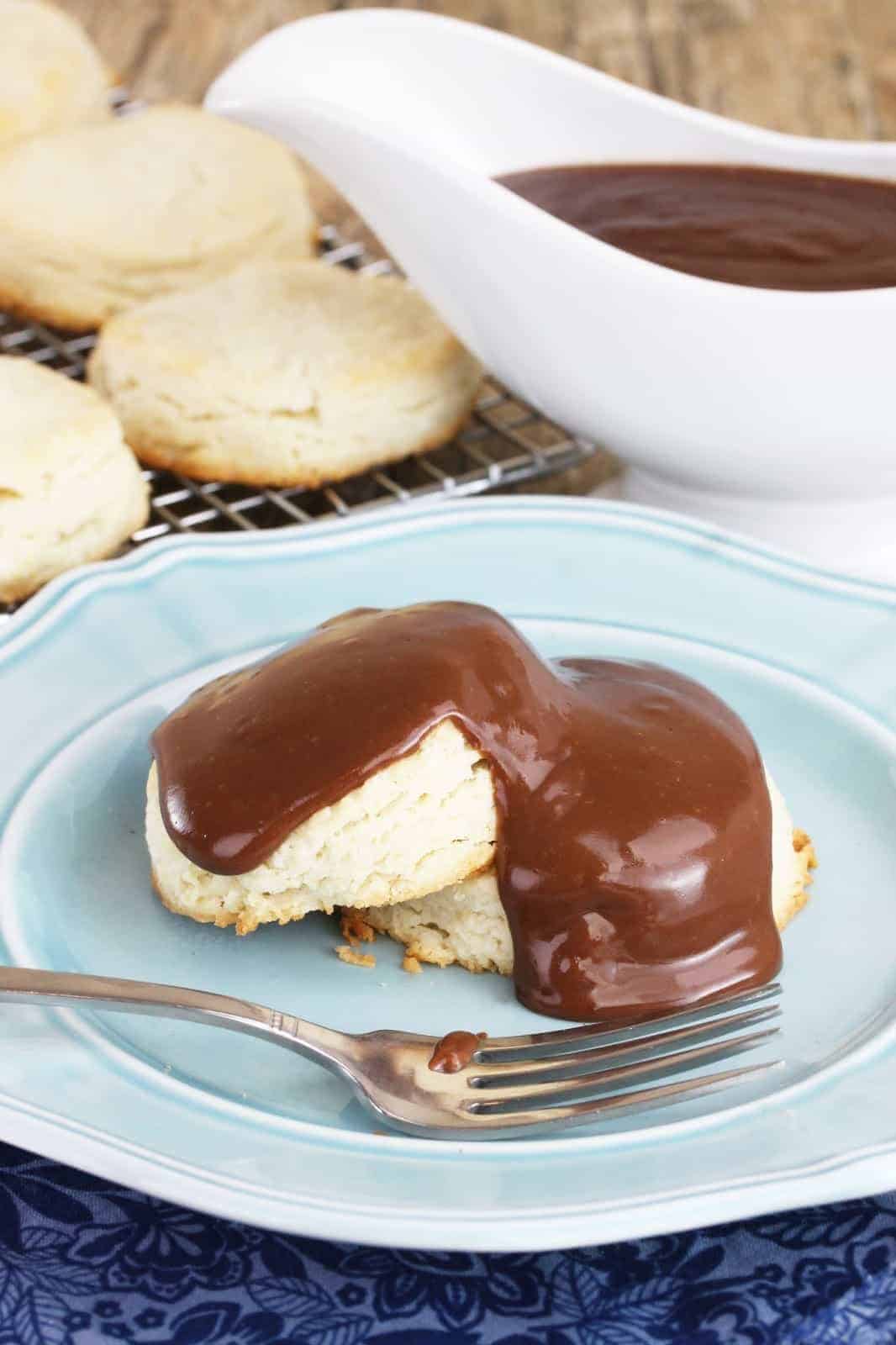 Time to Make It: 20 minutes
Yield: 10 to 12 biscuits
Sweet Biscuits
Ingredients
2 cups all-purpose flour (plus more for rolling)
3/4 cup powdered sugar
1 tablespoon baking powder
1 teaspoon salt
4 tablespoons butter (preferably Plugra Butter)
3/4 cup half and half
Instructions
1. Preheat oven to 400 degrees.
2. In a medium-size mixing bowl, stir together flour, powdered sugar, baking powder, and salt.
3. Use a pastry cutter to cut in butter until it resembles cornmeal.
4. Gradually stir in half and half until it forms a dough.
5. On a lightly floured surface, roll out dough to 3/4-inch thickness. Use a round cookie cutter or biscuit cutter to cut out biscuits. Place biscuits on an ungreased baking sheet.
6. Bake in the preheated oven for 12 to 14 minutes until lightly browned. Serve warm with chocolate gravy (see recipe below).
Chocolate Gravy
Ingredients
2 T butter
1 TB cornstarch
1 cup milk
1/3 cup sugar
1/4 cup dark chocolate chips
Instructions
1. In a small saucepan, melt butter over medium heat.
2. Stir in cornstarch to form a paste.
3. Pour in milk and sugar. Increase heat to medium-high. Continue cooking, stirring constantly, until mixture thickens.
4. Remove from heat and stir in chocolate chips until melted.