This sweet and smokey barbecue sauce is made with fresh strawberries and chipotle peppers for a spicy kick. You'll love this homemade Strawberry Chipotle Barbecue Sauce.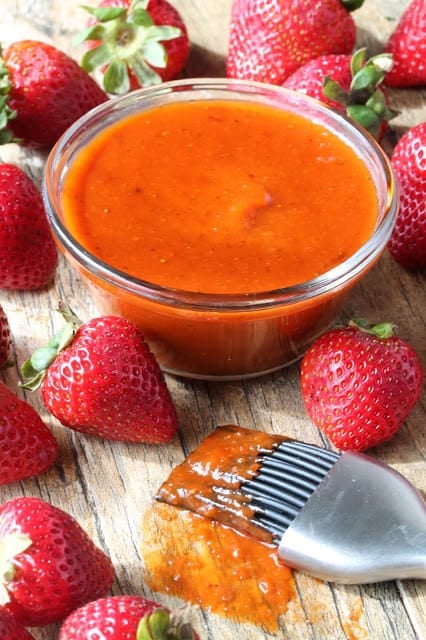 Homemade barbecue sauce is easy to make and the possibilities are endless. This particular recipe utilizes my favorite spring fruit: strawberries. Use this sauce anywhere you'd normally use barbecue sauce. Brush it on some chicken and throw it on the grill, or take it up a notch and make some homemade ribs. It doesn't get any easier than my Secret to Crockpot Ribs. However you decide to use it, get ready to lick your fingers with BBQ goodness.
Watch the video to see just how easy it is to make this homemade BBQ sauce.