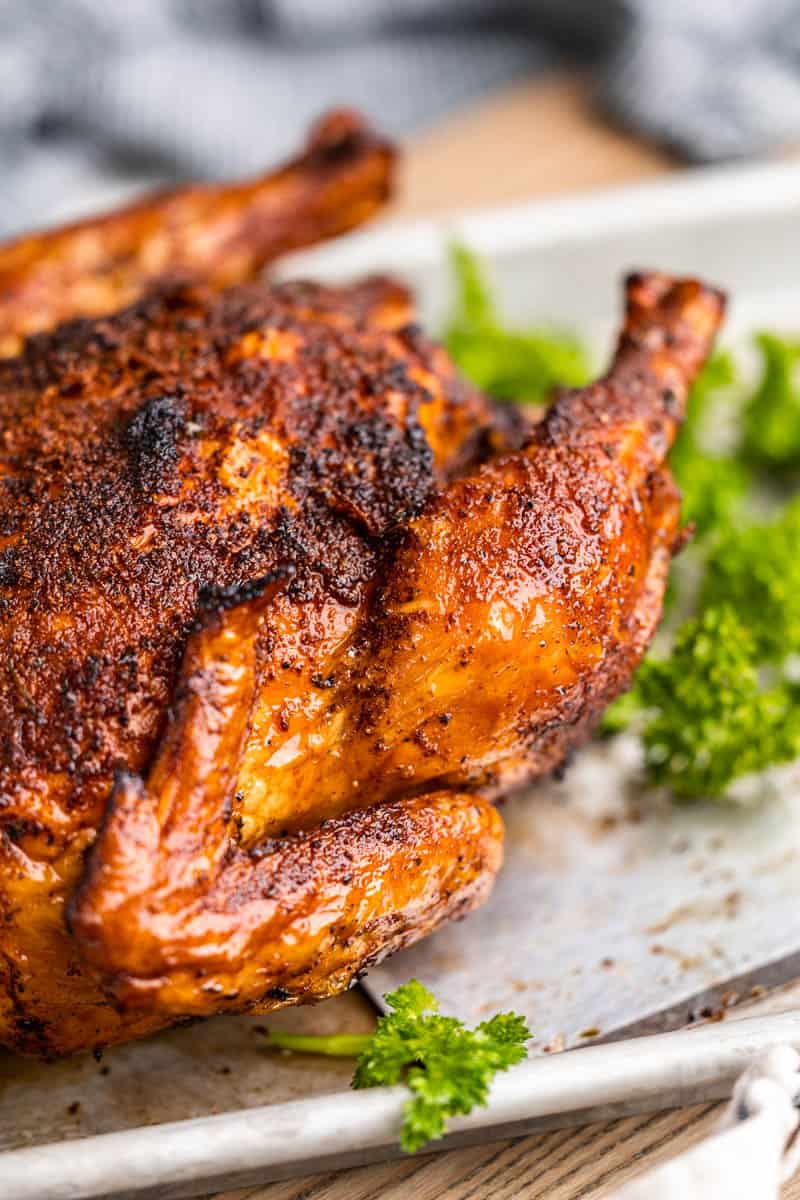 Smoked juicy chicken is expertly smoked and bathed in a robust blend of spices. The melt-in-your-mouth tenderness of this chicken is a culinary delight you need to experience firsthand.
This delectable smoked juicy chicken, enveloped in a medley of spices and lovingly smoked to perfection, promises to be more than just a meal – it's a voyage into a world of culinary delight. With its rich and smoky flavor, it marries beautifully with the hearty spices that provide a symphony of taste with each bite. This easy-to-make dish invites you to experience the warmth of Southern hospitality right in your kitchen. Whether you're hosting a weekend get-together or looking for a weekday dinner surprise, this is a feast for your senses, sure to make any meal unforgettable.
A Guide to Smokers
A smoker is a specialized cooking appliance designed to cook meats at low temperatures for extended periods while infusing them with rich, smoky flavors. The slow-cooking process breaks down the connective tissues in the meat, resulting in exceptional tenderness.
There are several types of smokers available, and each type offers unique advantages and imparts distinct flavors to the meat:
Charcoal
Electric
Gas
Pellet
Wood-fired
Charcoal and wood-fired smokers are favored by traditionalists for their authentic smoky taste.
Electric and gas smokers offer greater convenience and temperature control.
Pellet smokers combine the benefits of both, using wood pellets to generate smoke and an electric heating element for precise temperature management.
No matter which type of smoker you choose, the key to success is maintaining a consistent temperature and selecting the right type of wood or fuel to complement your chosen cut of meat.
Serving Suggestions
Serve your chicken with a side of grilled veggies or a refreshing coleslaw to balance the hearty flavors of the chicken. For an authentic Southern experience, pair it with some creamy mashed potatoes or fluffy biscuits.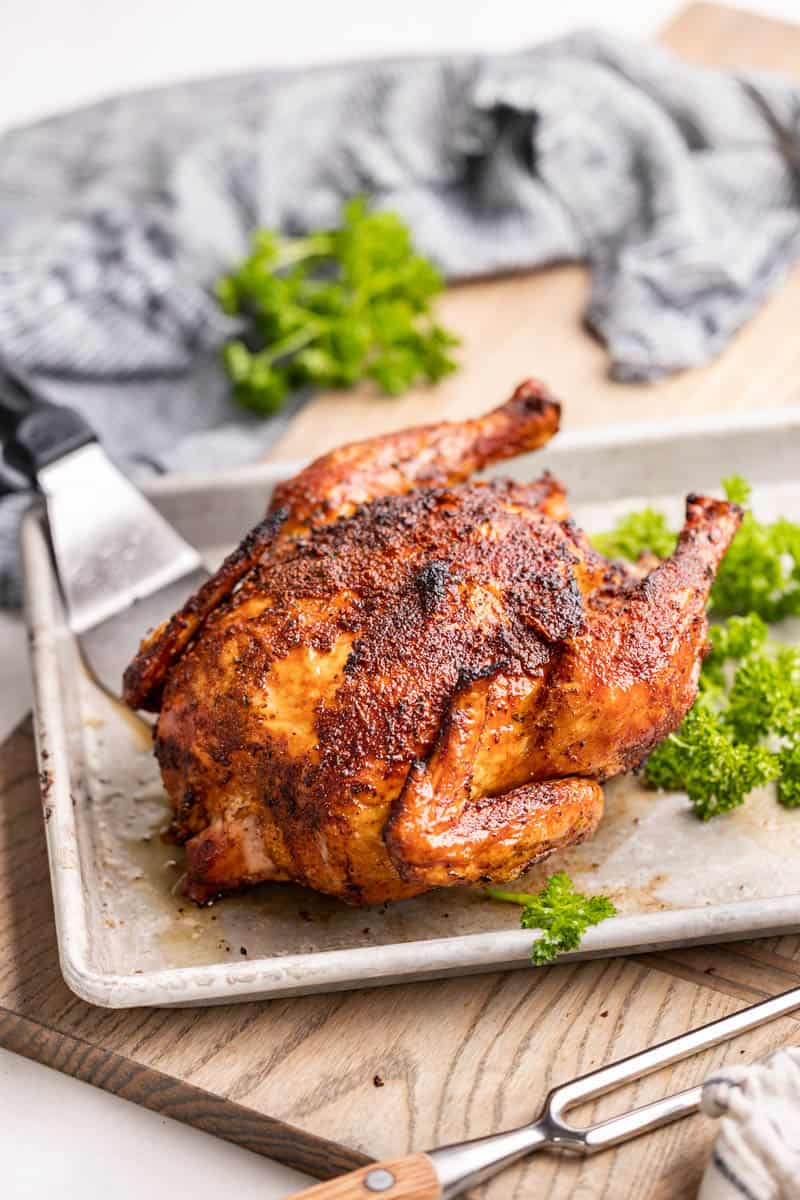 Storage & Reheating Instructions
Leftovers? No problem! Store the chicken in an airtight container in the refrigerator for up to 4 days. To reheat, place the chicken in a baking dish, cover with foil, and warm in a preheated oven at 325 degrees Fahrenheit for about 20 minutes or until heated through.
If you like this recipe, you may be interested in these delicious smoking and grilling recipes: