Slow Cooker Philly Cheese Steak Sandwiches get a punch of flavor with A.1. Sauce in this hearty, comfort food recipe. This is an easy slow cooker recipe that the whole family will love!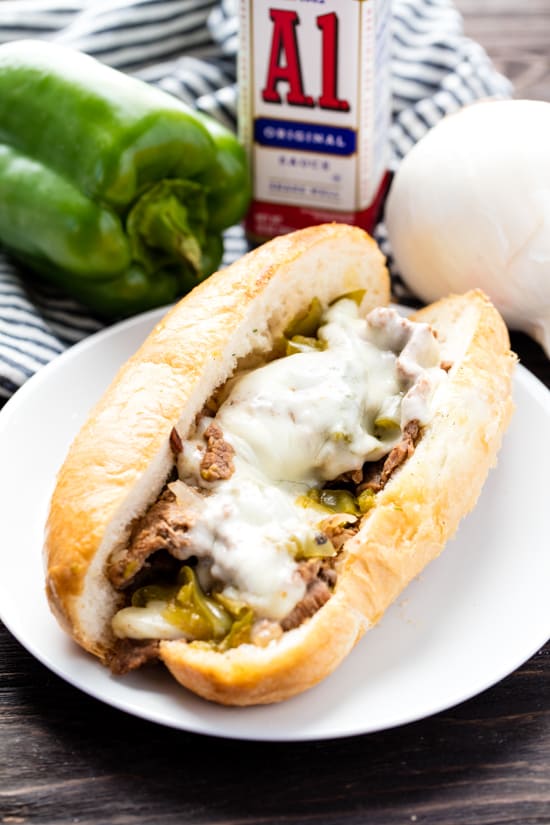 This recipe is sponsored by A.1. Sauce. All opinions expressed are my own.
I grew up always having A.1. Sauce in the house. We put it on chicken, pork, beef….whatever we could use an excuse to use this delicious sauce. I admittedly even just licked it off my plate. It's not just for steaks and hamburgers. People have been using it for forever to add flavor to just about everything. It's just so packed full of flavor!
I knew that A.1. would be a great addition to the classic Philly Cheese Steak Sandwich, and boy did it not disappoint. This recipe is super easy to make, and it packs the punch of flavor that only A.1. Sauce can provide. It's the sauce that makes everything taste better and it definitely takes a good old Philly Cheese Steak to a whole new level.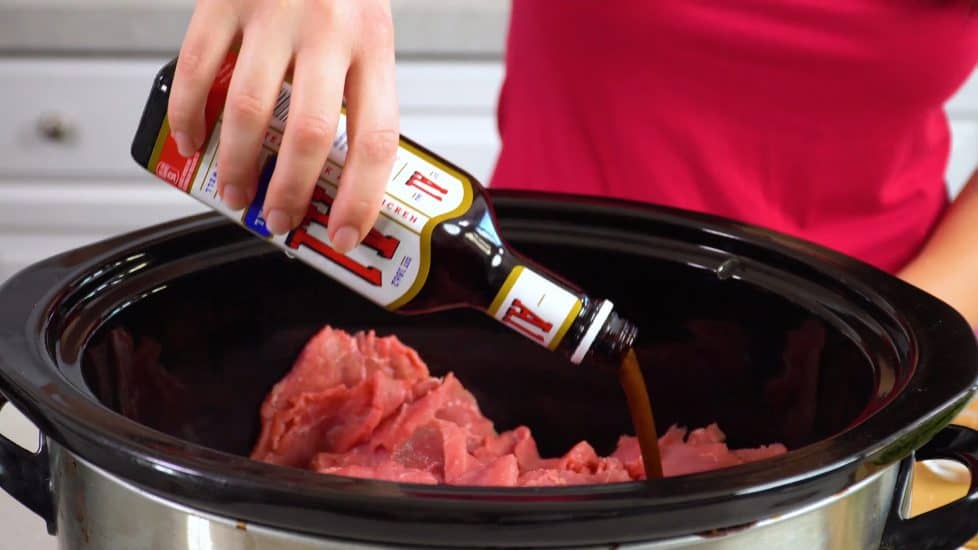 What kind of meat do you use for a Philly Cheese Steak?
Traditionally, Philly Cheese Steak is made using thinly sliced ribeye steak, but it can also be made with various other cuts of beef including skirt steak, sirloin, and even top round.
What goes into a Philly Cheese Steak?
A basic Philly Cheesesteak is simply thinly sliced cooked beef topped with cheese and served on a hoagie roll. What cheese you use depends on who you ask. There is a huge debate between using provolone, American cheese, or CHEEZ WHIZ sauce. Your choice! Other common additions to a Philly Cheese Steak are peppers, onions, and mushrooms.
What goes good with Philly Cheese Steak?
Philly Cheese Steak Sandwiches are often served up with french fries, onion rings, chips, or even a potato or pasta salad. Other topping ideas include banana peppers, pickles, oil and vinegar, hot sauce, steak sauce, lettuce, tomatoes, olives, pepperoncinis, and sweet peppers.
What toppings you include on your Philly Cheese Steak is a matter of personal preference, but there are lots of options. In this recipe I've used bell peppers and onion, a classic combination, and topped it off with provolone cheese. A.1. Sauce adds the bulk of flavor and this sandwich is definitely good served with some additional sauce on top or on the side.
I prefer to toast my buns for a Philly Cheese Steak. I brush them with a bit of melted butter and toast them under the broil setting on my oven. This crisps up the bread and prevents the sandwich from getting soggy from all the juices from the meat, peppers, and onion. I highly recommend this additional step, which is included in the written recipe. Pro Tip: you can also melt a layer of cheese directly onto the bread and place your meat on top of the cheese.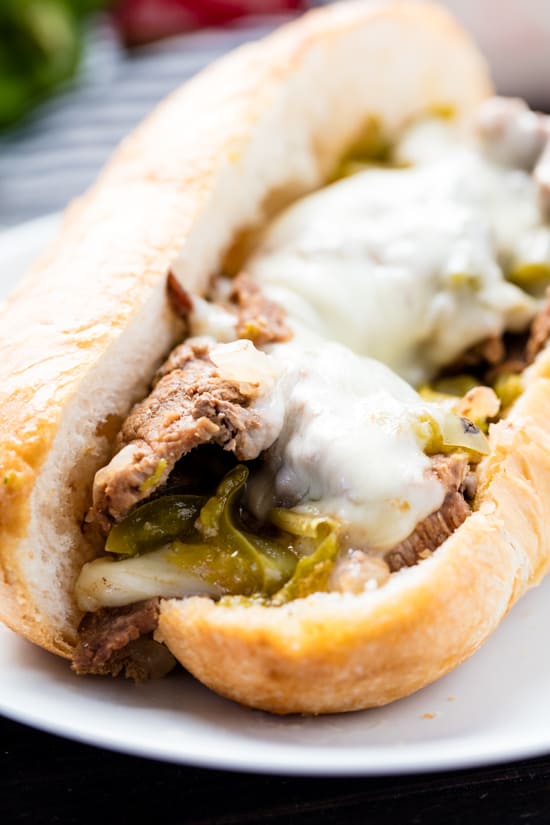 Watch the video below where I walk you through every step of this recipe, including tips and tricks along the way. Sometimes it helps to have a visual reference guide, and I always have you covered with my very own cooking show. You can find the complete collection of video recipes over on my YouTube Channel.