Everything you love about breakfast in one easy skillet dish. Sheepherders Breakfast is simple and delicious, filled with hash browns, bacon, and eggs.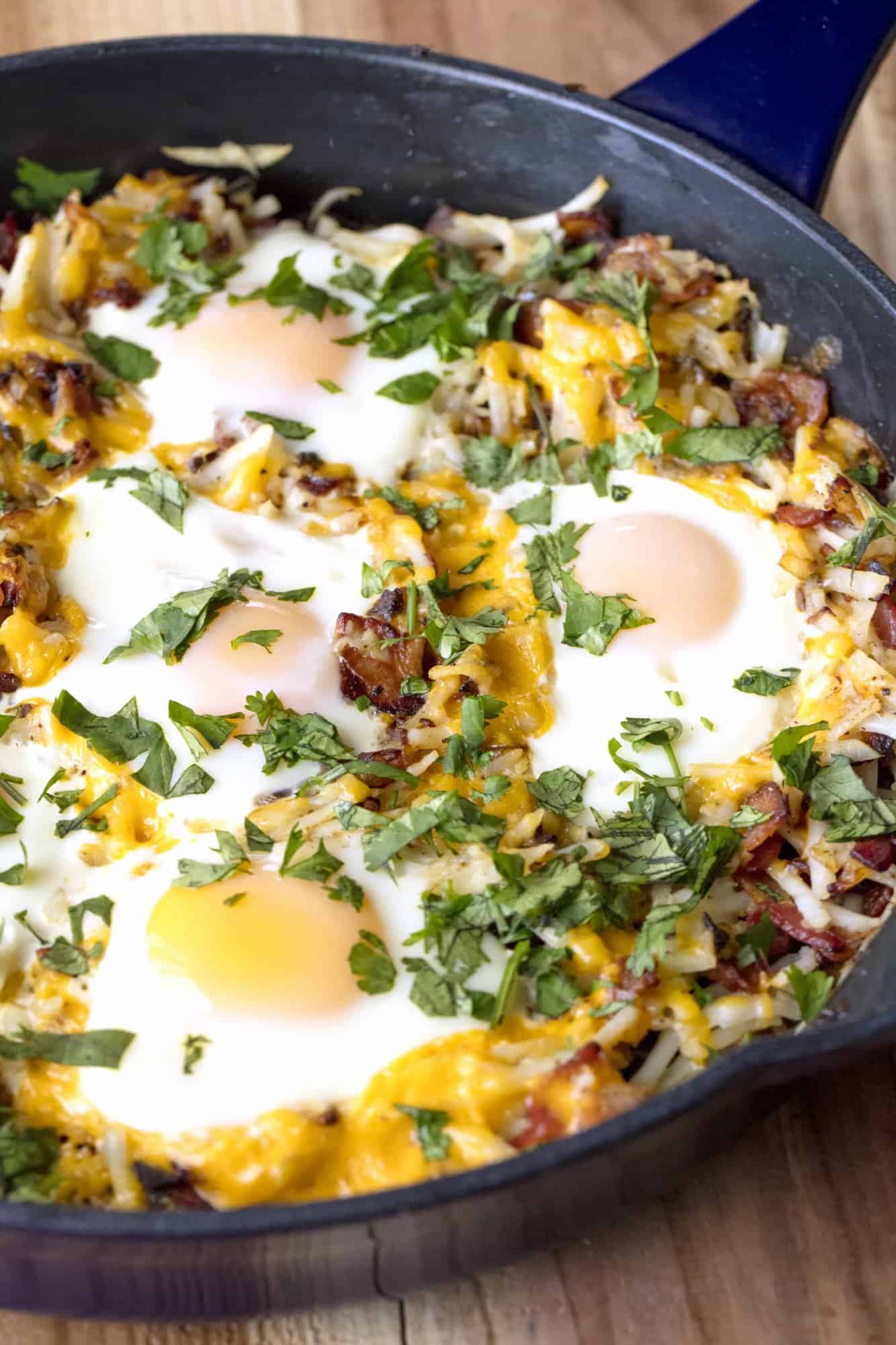 This is a hearty, one-skillet breakfast with hash browns, onion, bacon, and eggs all in one skillet. It is so simple, yet so delicious. It can be devoured plain or with a side of toast. Either way it is completely delicious and requires very little effort. This is actually a really popular breakfast to make while camping, but there's nothing keeping you from enjoying it at home now.
If you don't have an oven safe pan, or don't want to use the oven, you can always cover the pan with a lid or aluminum foil to trap the heat inside and cook the eggs. This may take additional time.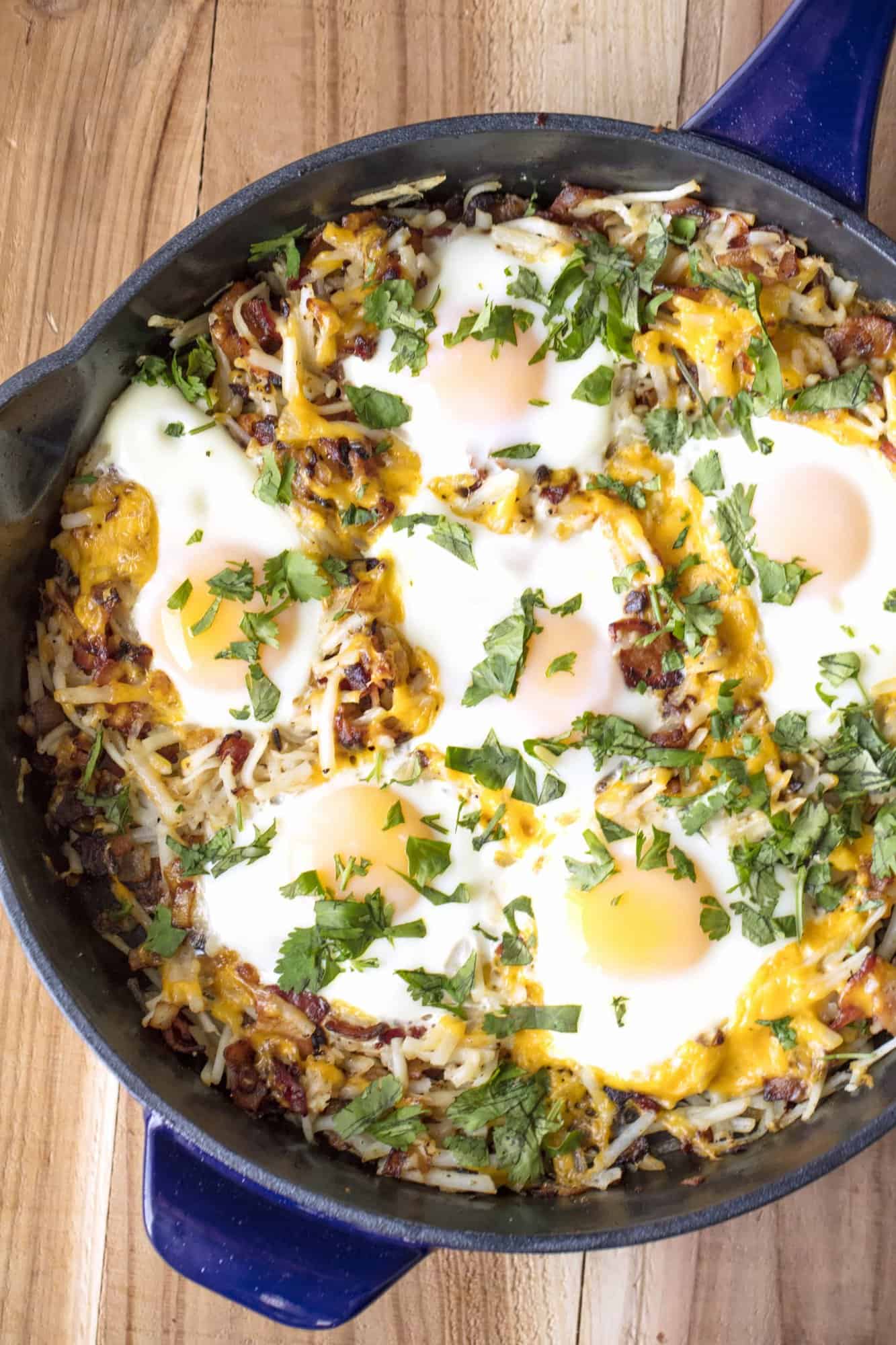 Watch the video
to see exactly how to make this dish. I'm all about video around here and try to include a full length cooking show with every single recipe. This is great for people who are visual learners or even those who are new to cooking. Sometimes it just helps to see what is going on. You can check out my full collection of cooking show videos on my
YouTube Channel
.