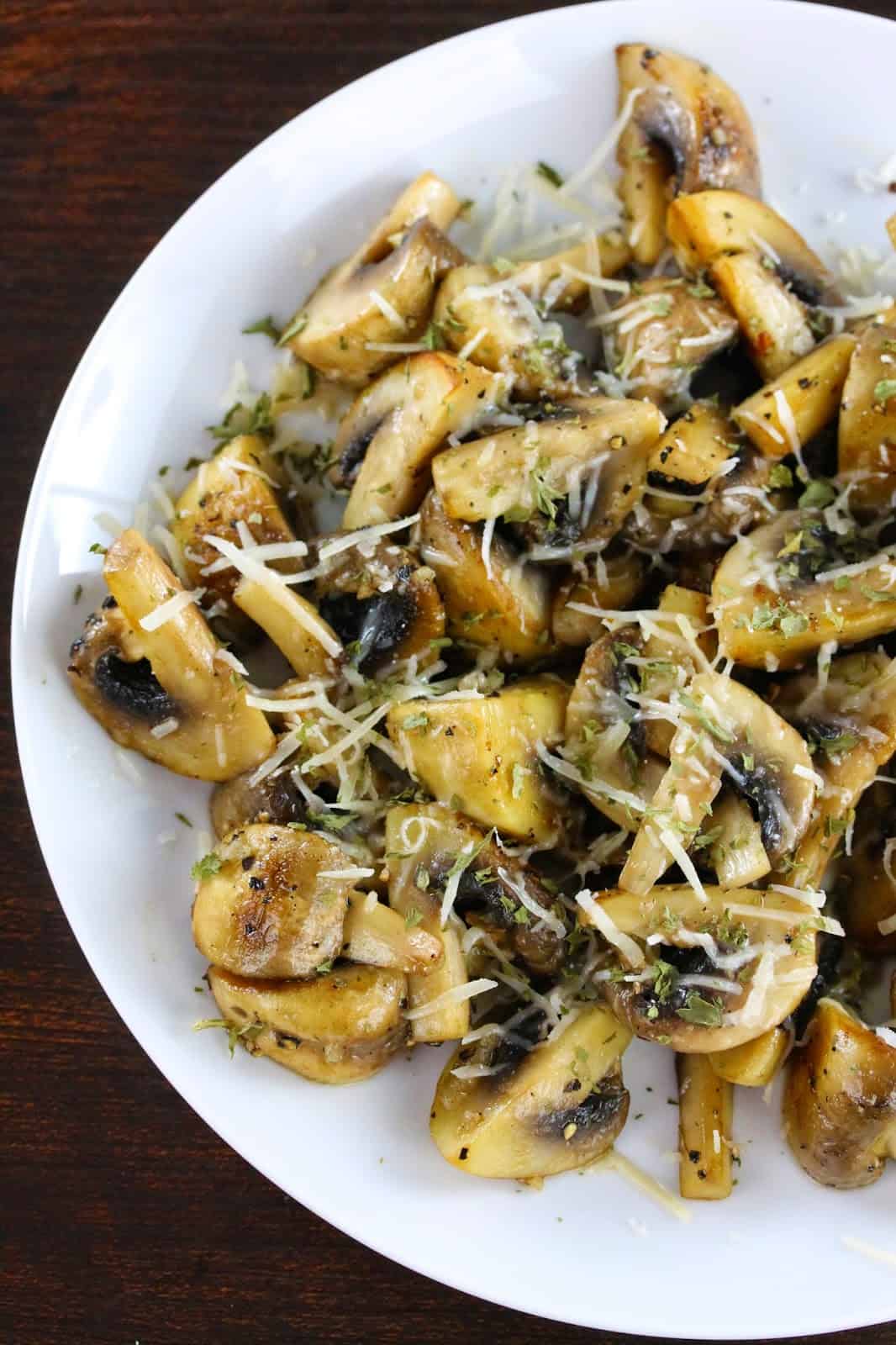 We are big mushroom lovers in our house. We even love them raw. I'm always ordering things at restaurants just because the mushrooms sound good. Today I'm sharing one of our favorite ways to eat mushrooms. It is totally simple, but it tastes oh so good. Earthy mushrooms sauteed in a bit of olive oil, a light touch of sweet garlic, topped with a little parsley for color and parmesan cheese. It's delicious. Whenever I make mushrooms like this there's usually a race to eat as much as you can before they are gone. See, we don't fight over them. We aren't barbaric. It's just that you gotta hurry so you can clean out the serving bowl before anyone else does. Maybe that is barbaric. No judging.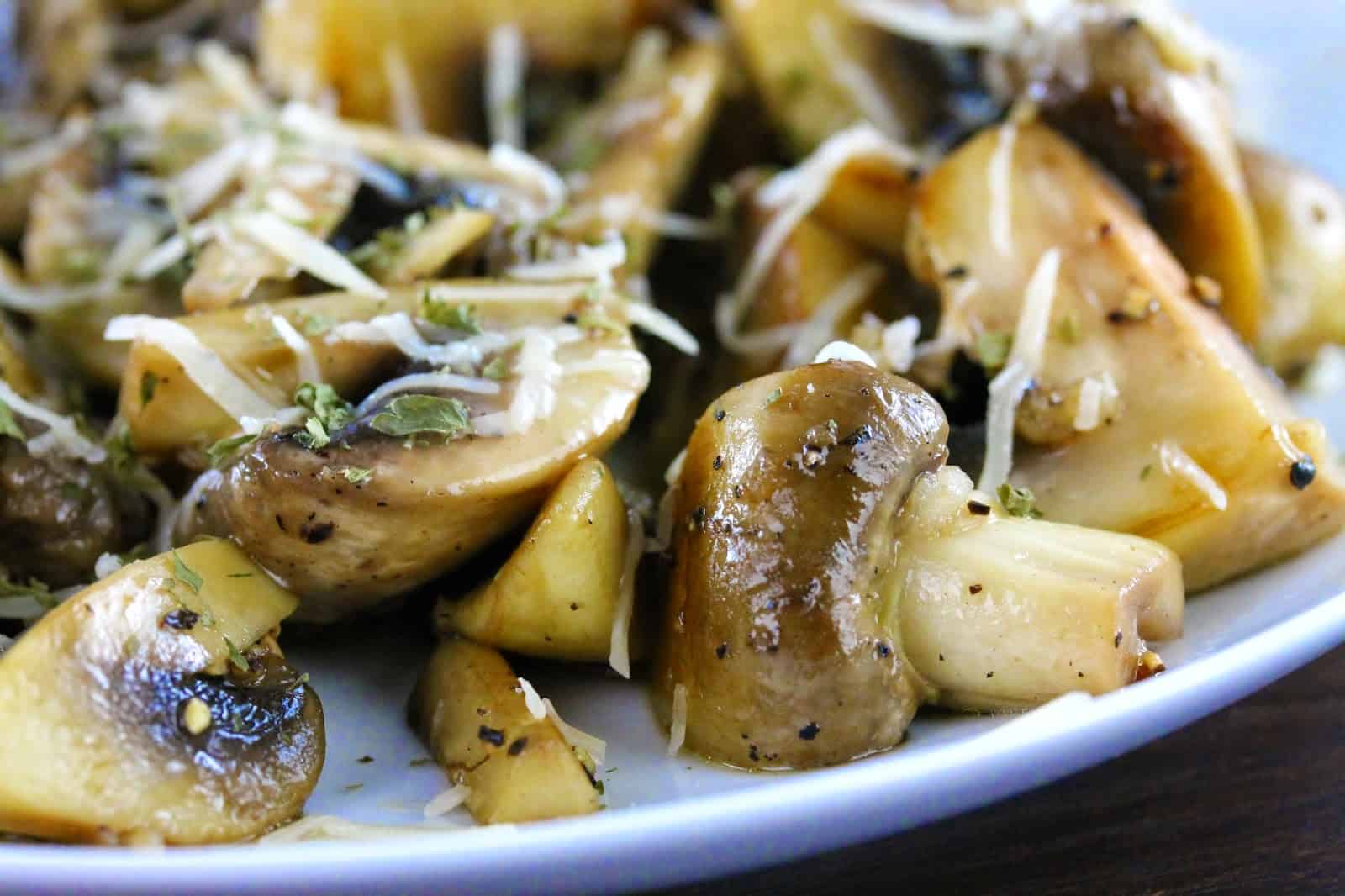 Time to Make It: <10 minutes
Yield: Serves 4
Ingredients
2 TB extra virgin olive oil
8 oz button or crimini mushrooms, quartered
1/4 tsp salt
1/4 tsp black pepper
1 clove garlic, crushed
1 tsp dried parsley
1/4 cup shredded fresh parmesan cheese
Instructions
1. Heat a heavy skillet over high heat until sizzling hot.
2. Pour in olive oil and allow to heat briefly, under 30 seconds.
3. Add in quartered mushrooms and season with salt and pepper. Sautee until mushrooms have released their juices, about 5 minutes, stirring occasionally.
4. Add in crushed garlic and sautee an additional 1 minute, stirring so garlic is evenly incorporated.
5. Remove from heat and top with dried parsley and parmesan cheese. Serve immediately.