Moist and juicy chicken thighs are cooked in an Asian-inspired orange glaze in these tasty Orange Glazed Skillet Chicken Thighs.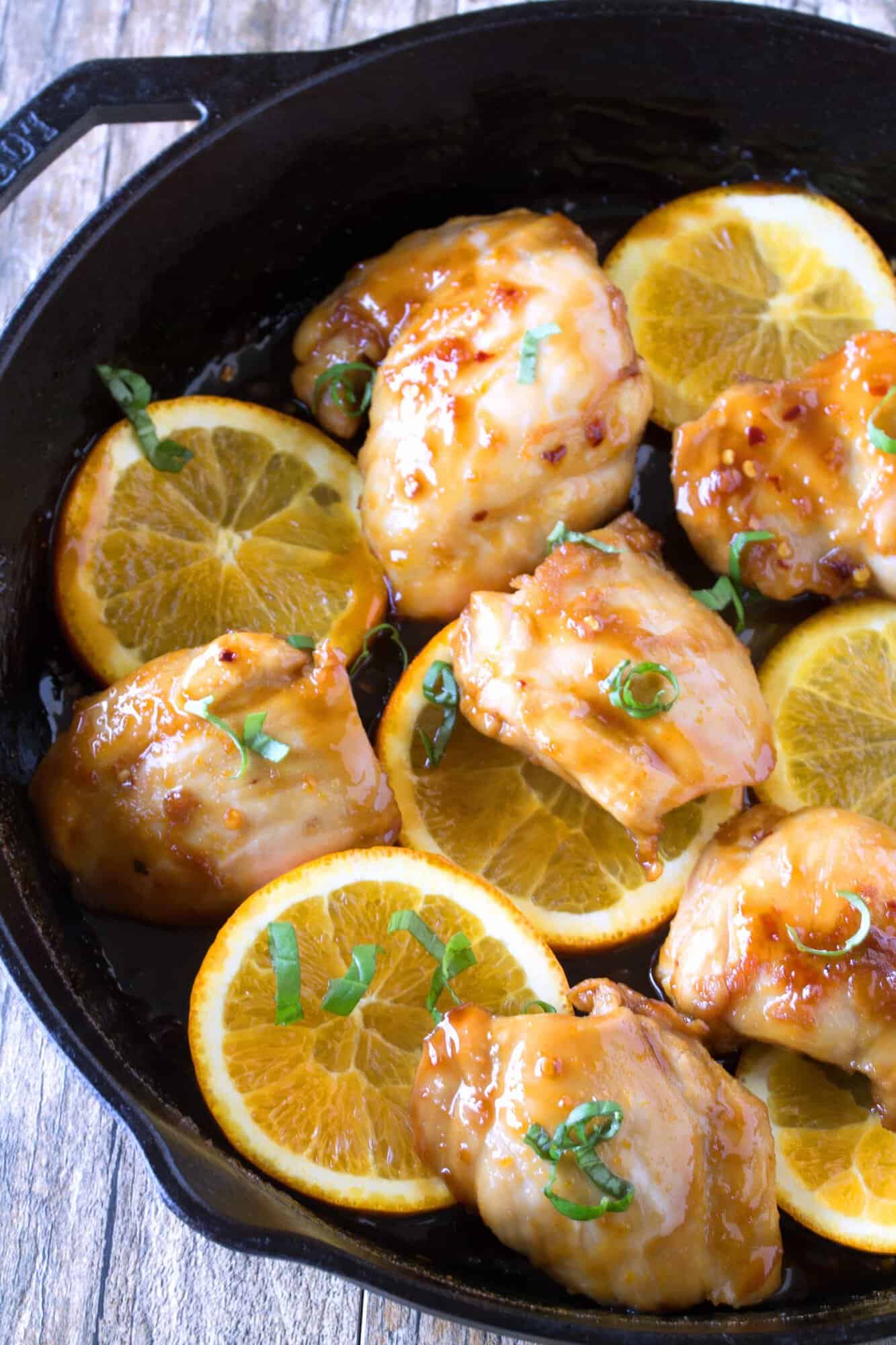 Are you a fan of orange chicken? Then you will love this easy recipe for skillet chicken thighs. The recipe calls for the chicken to marinate, but you can totally skip it if you are pinched for time. The sauce reduces as it cooks and creates a deliciously sticky orange coating that will have you licking your fingers.
I love cooking with chicken thighs. They produce a moist and juicy result every time. You've got to love that dark meat goodness. This recipe is particularly well suited for boneless skinless chicken thighs. I often find that I need to do a little extra trimming on the boneless skinless chicken thighs I buy from the store. I swear they leave on some of the skin and fat just to up the weight and the price. You may find that you need to do that as well.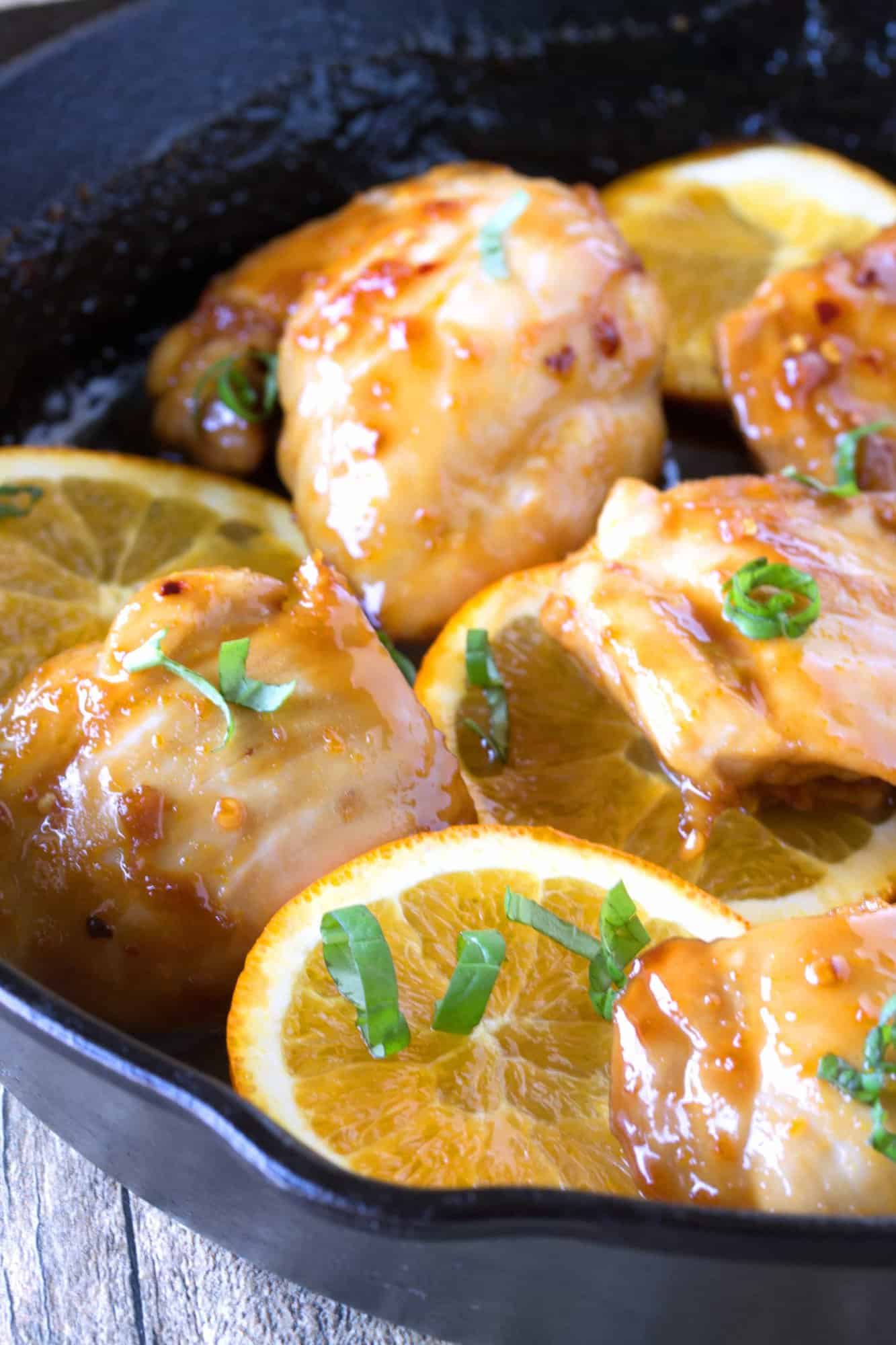 Watch the video to see just how these chicken thighs are made. I love making videos for you so that you can see how the recipe is made rather just relying on the written recipe. So check it out and check out the rest of my video recipes on my YouTube Channel.