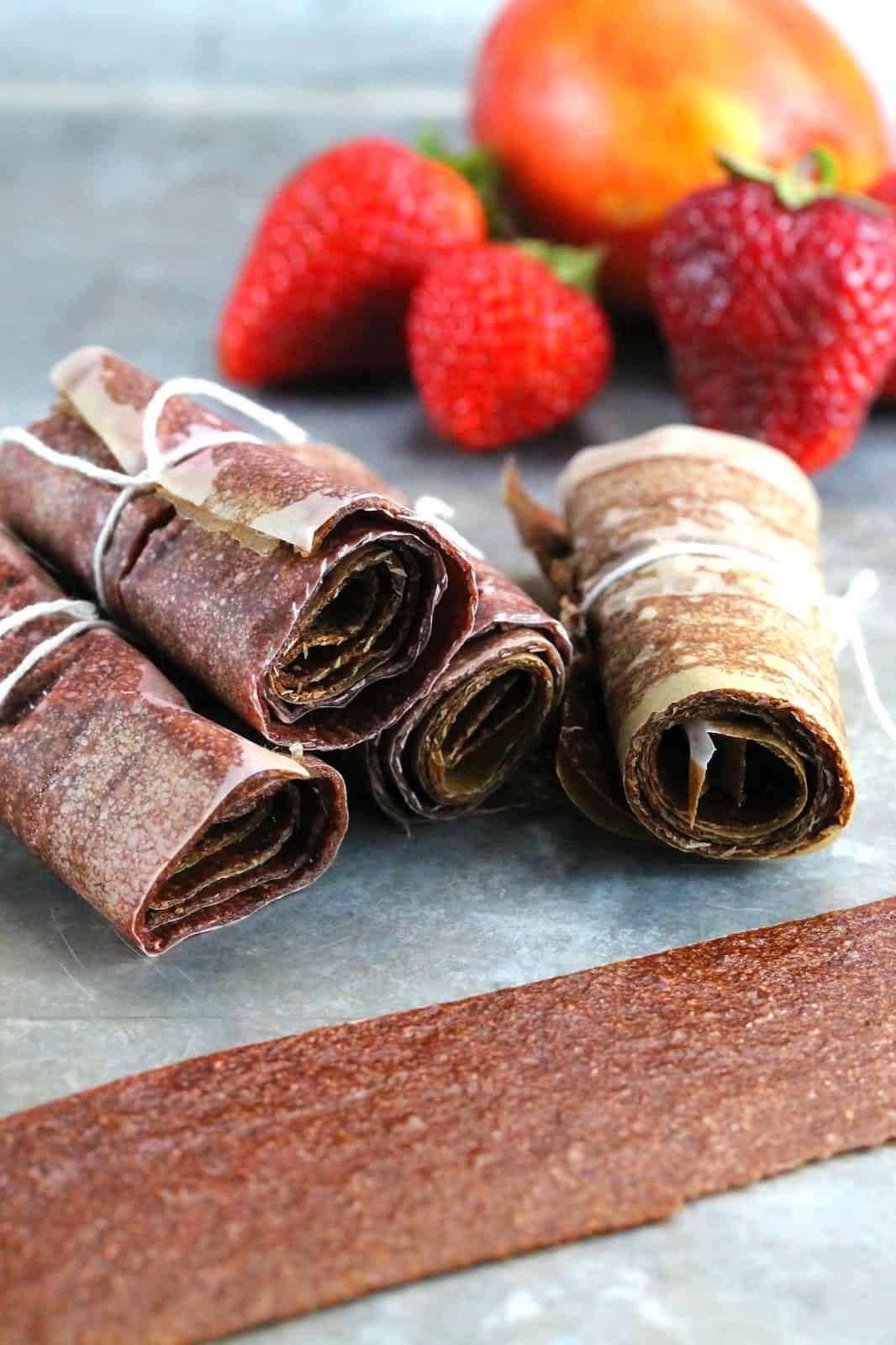 Every summer I make fruit leather with all the delicious summer fruits (and sales.) It makes for a great back-to-school treat for lunchboxes. I'm giving the instructions for if you don't have a dehydrator. If you do have a dehydrator, just do step 1 and then follow the manufacturer's instructions for your dehydrator.
I have a sweet little friend named Everleigh who will be turning two this year. She has some serious medical complications that she has fought through time and time again in order to be with her family. Everleigh has had some serious tummy troubles. Her parents got a Blendtec which enabled them to make homemade baby foods using real food. Her tummy aches disappeared! I can't help but share their story. How cool is it that a kitchen appliance can change someone's life?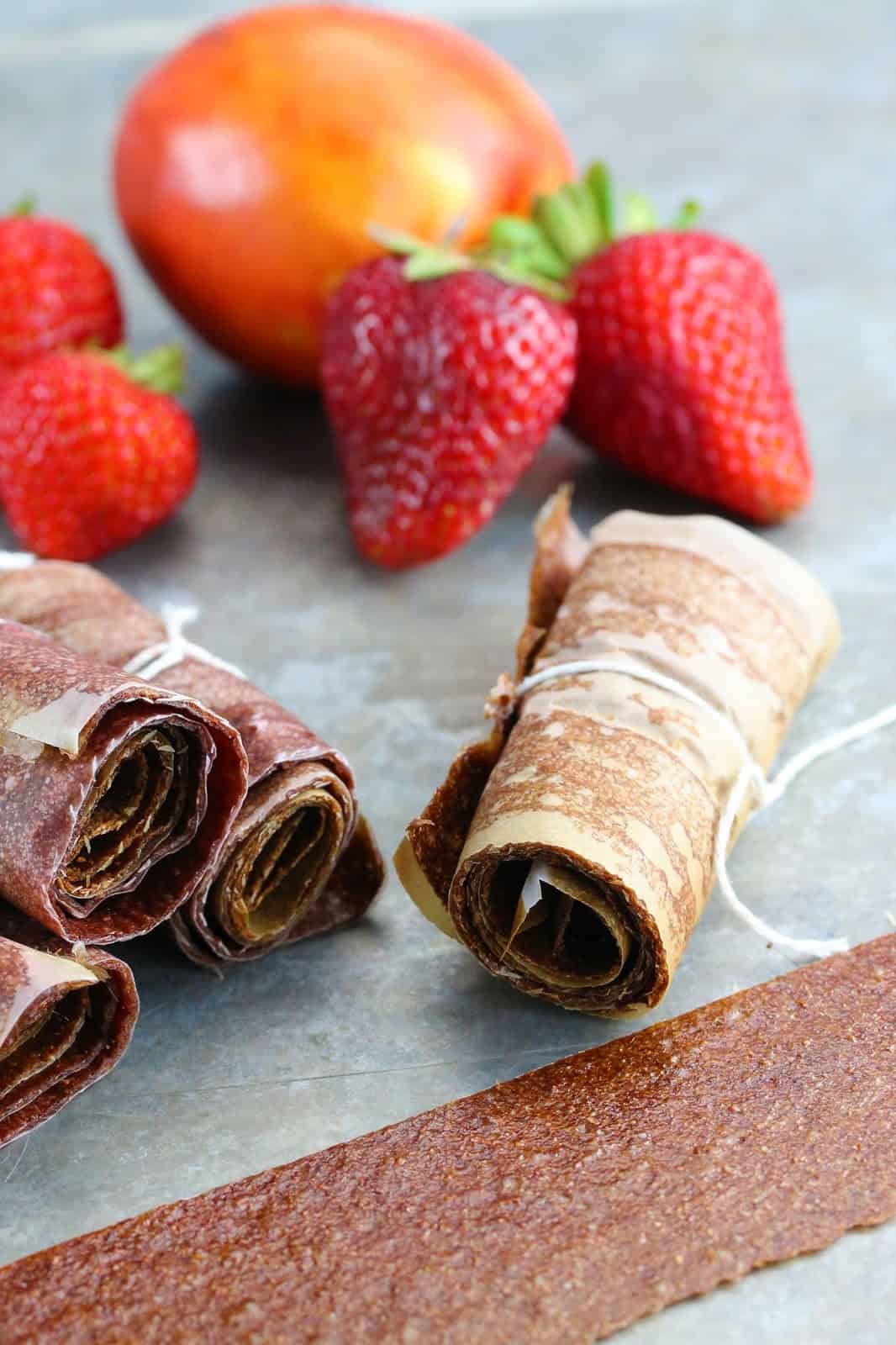 No Simmer Strawberry-Nectarine Fruit Roll Ups
Ingredients
2

lbs

strawberries

hulled

5

nectarines

pitted and peeled (peeling optional, it's a textural thing)

1/2

cup

sugar

optional
Instructions
In a high power blender, puree strawberries, nectarines, and sugar.

Line 2 jelly roll or 13×18 baker's half sheet pans with parchment paper. Pour half of the puree on one pan, and the other half on the second pan.

Put jelly roll pans on separate racks in your oven. Turn the oven on to the lowest setting your oven offers (200 degrees or below). The low heat won't cook your fruit, but it will slowly pull the moisture out and dehydrate it. If you are in a high humidity area, this may take a while, up to 12 hours. If you are in the desert, it may only take 2 hours. Fruit leather is done when it is no longer tacky to the touch.

Remove from pan and cut into strips. Roll up and tie with kitchen string if desired. Store in an airtight container. Stays good for 1 month.
Notes
***Note: If you have to leave the house and don't feel comfortable leaving the oven on, just turn it off while you are gone and turn it on again when you get home. It's pretty flexible that way.
***Note: If you have some crispy edges that don't roll, that's okay. Put them in the airtight container with the rest of the roll-ups and they'll soften up.