Chocolate chip cookie dough, peanut butter cup filling, and a chocolate ganache create three layers of no bake goodness. No Bake Peanut Butter Chocolate Chip Cookie Dough Bars are simply irresistible!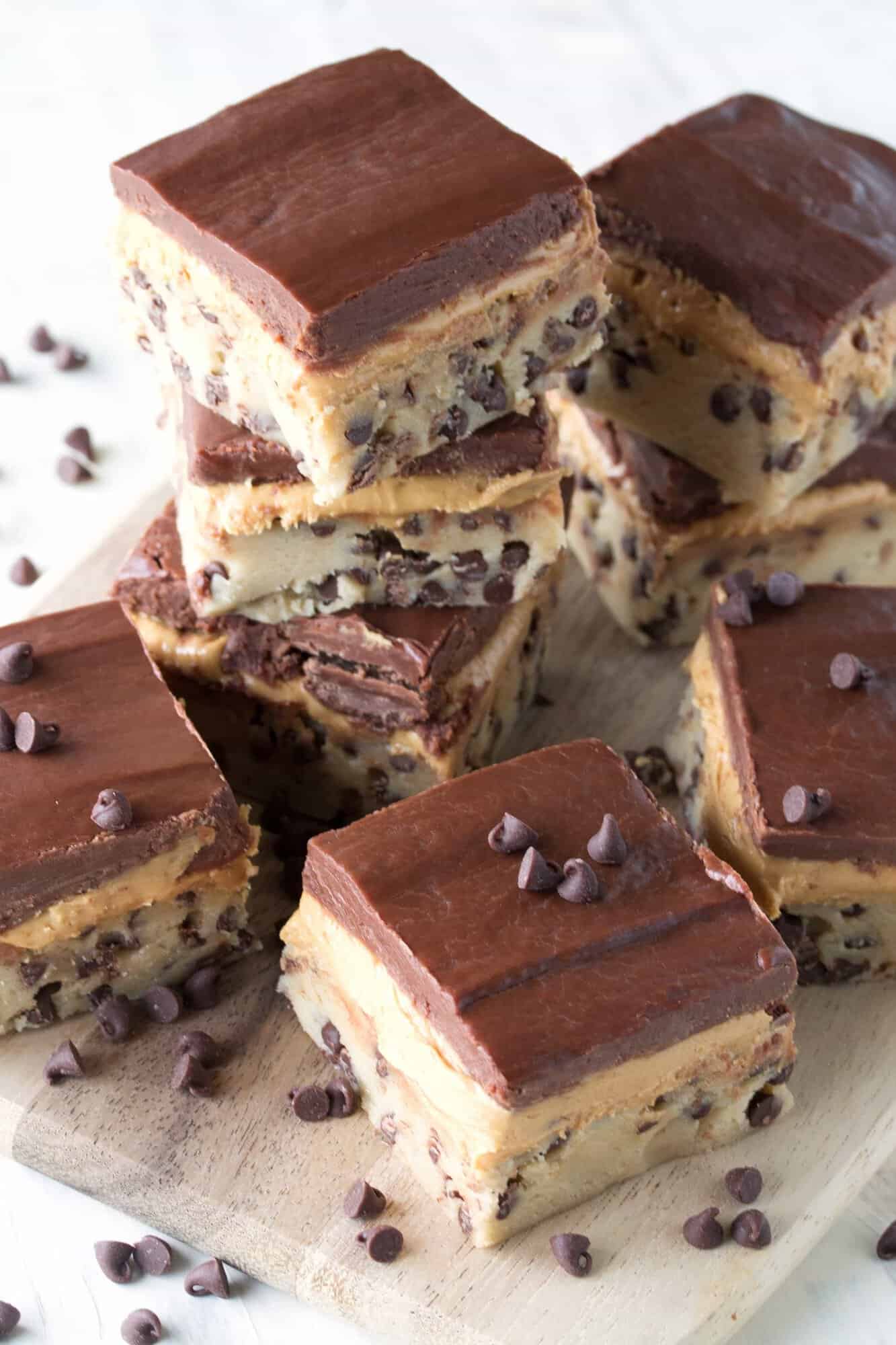 Cookie dough has a special place in my heart. The very first thing I learned how to make was chocolate chip cookies. I've had my fair share of raw cookie dough in my days. Now, I know that there's some concern about salmonella and such, so if you are worried about that, be sure to check out the notes in my recipe for a way to cook the flour prior to using it in the recipe.
Cookie dough bars are a thing of beauty. Edible cookie dough topped off with chocolate? Yes, please! I decided to take it up a notch by adding in a layer of peanut butter cup filling. The result is something absolutely marvelous. It's rich and you only need a small piece, but that doesn't stop me from eating way too much in one sitting. You've been warned!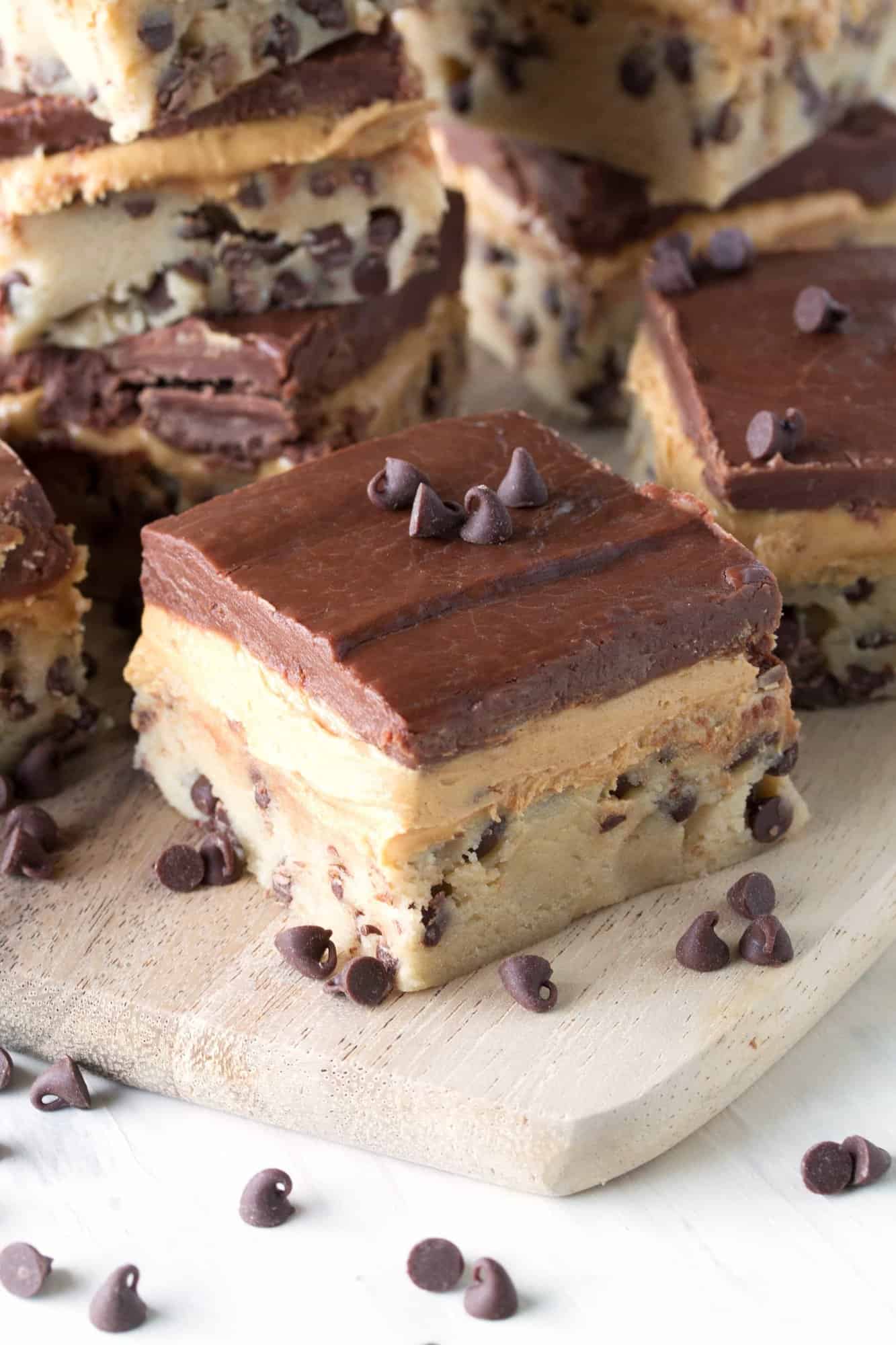 Sometimes written instructions can leave you with some questions, so be sure to watch the video where you can see exactly how this recipe is made. Not only is it educational, it'll leave you drooling too. You can add to the drool by checking out the rest of my YouTube Channel too. There's more than 150 restaurant quality recipes you can easily make at home so there's definitely something you'll drool over.