Mango Chile Tilapia is just bursting with flavor! Tilapia is marinated with a spicy habanero mango glaze and topped with a fresh mango avocado salsa.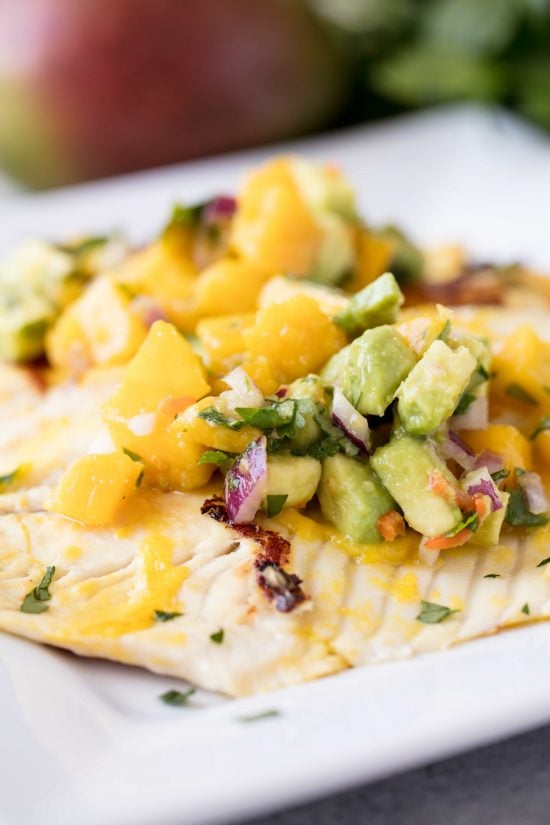 Are you ready for an easy fish dinner that will knock your socks off? This Mango Chile Tilapia is bursting with flavor and, bonus points, it's also super healthy! This is a great way to dress up cheaper white fish filets like tilapia. It's bright and vibrant both in presentation and flavor. And that habanero gives you a kick of heat. It's a party in your mouth.
This recipe is perfect for warm weather. It can easily be made indoors on the stovetop using a skillet or grill pan, or you can take it outside and cook it on the grill to add another layer of smoky flavor. The mango avocado salsa is delicious enough to eat it on its own. This could easily be served up with a side salad or on a bed of rice.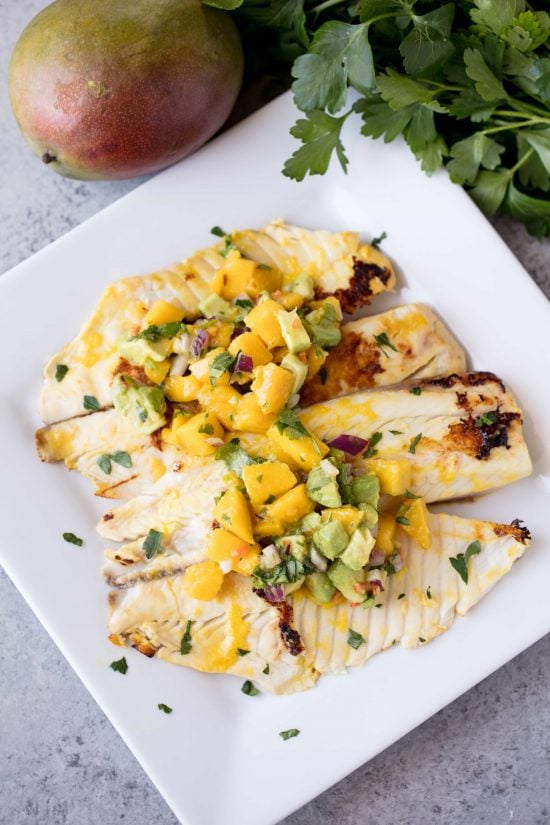 Watch the video where I walk you through every step of the recipe. If you are a video lover you should definitely check out my YouTube Channel where I already have hundreds of episodes of my own cooking show waiting for you to watch.