Decadently Thick Italian Hot Chocolate is rich, thick, and full of real chocolate. It is not for the faint of heart, but is the kind of hot chocolate you make when you want to truly indulge!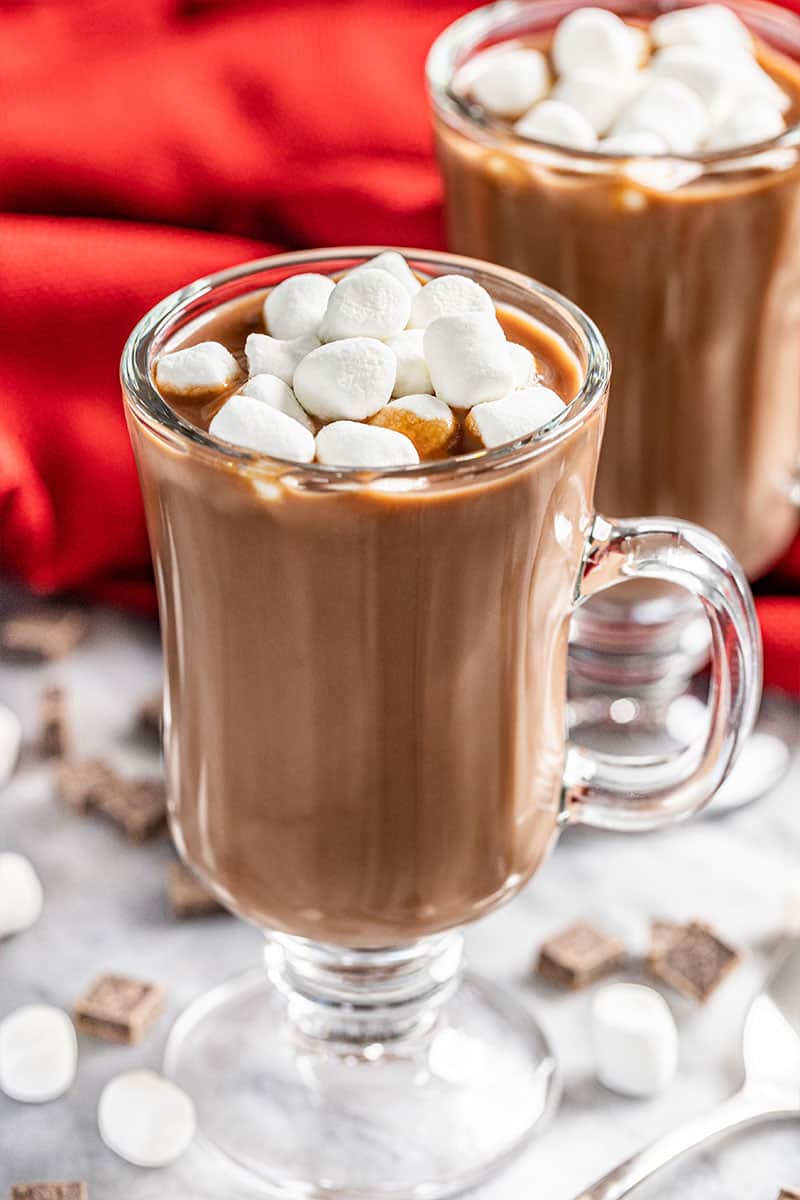 Did anyone else grow up watching Willy Wonka, coveting a swim in his chocolate river? Fret over Augustus getting stuck in the pipe and being turned into fudge? Well friends, imagine yourselves gliding through that river of chocolate, taking large gulps along the way, with no fear of being sent to the fudge room. This here is your personal chocolate river. This hot chocolate is the most decadent you could possibly imagine. It is thick, but not overly so, making it glide down and coat your throat with chocolate. Amazingly enough, this is also great cold. It might even be better, if that is possible. Be prepared to feel torn on whether to drink your whole glass while it is hot, or to save some to have cold the next morning. Get ready to swim luxuriously through this river of hot or cold chocolate!
Milk Options for Decadently Thick Italian Hot Chocolate:
If you do not drink milk, you can use your favorite lactose-free or plant-based milk substitute. While you might be tempted to try using heavy cream to make it even thicker, we do not recommend it as it becomes more of a pudding-like consistency.
Tips for Heating Milk:
When it comes to heating milk, gentle and slow is the way to go. If milk gets too much heat, or heats to quickly it can scorch. Yes, you can burn milk and it is pretty gross. Stirring constantly helps prevent scorching because it keeps the liquid flowing so that none of it should be touching the sides of the pan long enough for scorching to occur.
Butter:
You can use either salted or unsalted butter in your hot chocolate.
Chocolate Options:
Feel free to adjust the darkness of the chocolate by the type of chocolate you use. Some prefer all milk chocolate, while others prefer it to be quite dark. Personally, we like to use a mixture of semi-sweet and milk chocolate. You can go lighter, darker, or mix and match for your perfect taste. You can even use white chocolate chips for a fun twist!
Make Ahead Instructions:
If you want to make your hot chocolate ahead of time, simply transfer the finished hot chocolate into a slow cooker set to warm. It will last for approximately 2 hours this way.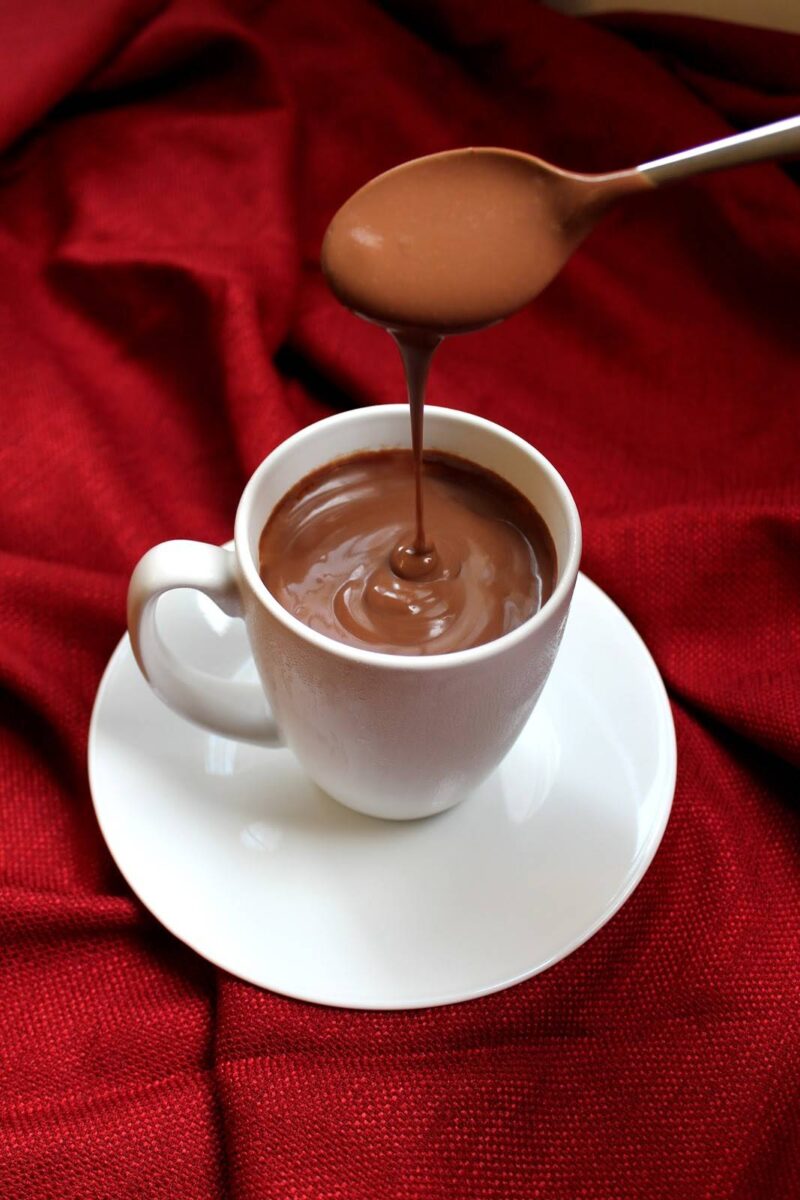 Storage and Reheating Instructions:
Refrigerate leftovers for up to 4 days. Serve cold or hot. If desired, reheat on the stove in a saucepan over medium-low heat until warmed through.
If you like this recipe, you may be interested in these other delicious beverage recipes:
Watch the video below where Rachel will walk you through every step of this recipe. Sometimes it helps to have a visual, and we've always got you covered with our cooking show. You can find the complete collection of recipes on YouTube, Facebook Watch, or our Facebook Page, or right here on our website with their corresponding recipes.