Craving hot chocolate and want to make it fun? Whip up these fun hot chocolate spoons for all to enjoy! Mix them right into some warmed milk to make instant hot chocolate!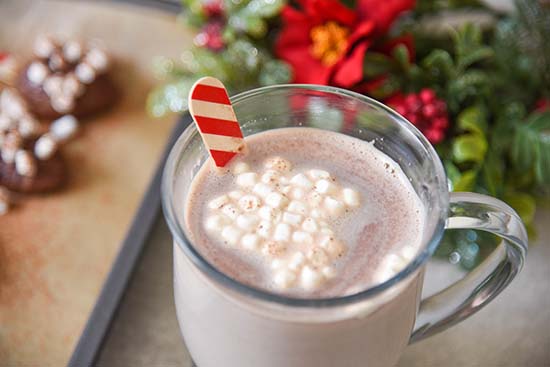 Hey again — it's Courtney from Courtney's Sweets! 🙂 If you've visited my blog before you'd know I have a thing for creating fun recipes that even kids can make enjoy too! This hot chocolate spoon recipe is kid-friendly and delicious!
One of my favorite sweet treat drinks is hot chocolate. I love white hot chocolate just as much as I love regular hot chocolate. In fact, whenever I make hot chocolate on the stove I like to use a mix of semi-sweet or milk chocolate and white chocolate. The white chocolate just gives it another flavor note that I love!
My daughter raves and says it's "The best hot chocolate in the world". We haven't tried all the hot chocolate in the world, but I have to say, nothing beats hot chocolate homemade on the stove top! These hot chocolate spoons do come pretty close! Another fun way to make hot chocolate instantly is by making our hot chocolate truffle balls, an added bonus you can even eat these like candy!
HOW TO MAKE HOT CHOCOLATE SPOONS:
When you're making your spoons there are a few ways to make them.
Plain Milk Chocolate
Dark Chocolate
Semi-Sweet Chocolate
White Chocolate
Milk + White Chocolate
Chocolates + Sugar to add sweetness + vanilla for even more flavor
There's no wrong way to make a hot chocolate spoon. You could even eat it off the spoon and not stir it into some warm milk!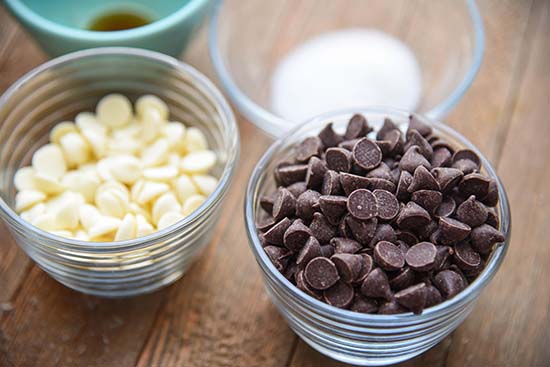 I like to stir in some sugar and vanilla to really cut out all the other work on the stove top. Sometimes the sugar, especially if you're not using super fine, will not melt into the chocolate, but it will melt right into the warmed milk. You can either mix it into the hot chocolate spoons or leave it out and warm up the milk with some sugar in it.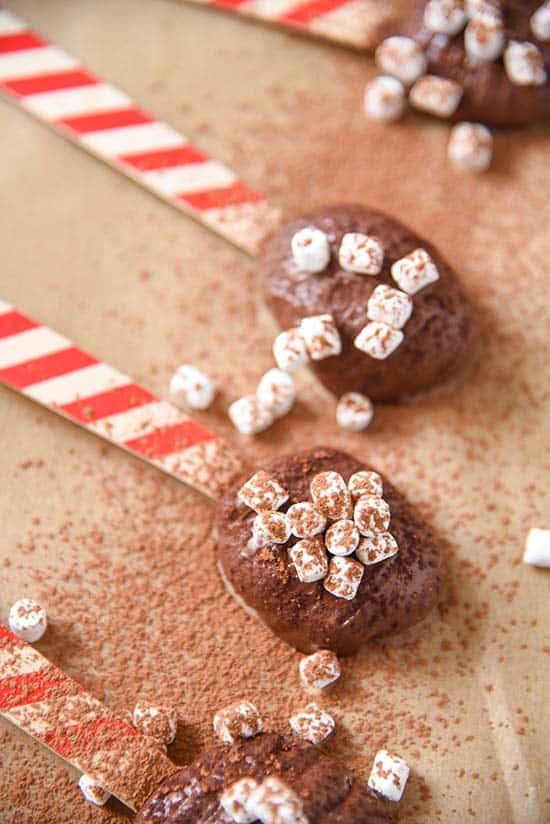 Once you're done making your chocolate mixture you take any spoon you like and then get a hefty scoop, the bigger the better. Before the chocolate hardens I like to sprinkle with some mini marshmallows and then dust with some hot cocoa. You could even dust with a little cinnamon if you like cinnamon in your hot cocoa.
You can get as crazy or as simple as you want with the toppings. Another fun way we've done them is doing a drizzle of chocolate and white chocolate. Kids can even enjoy putting sprinkles on them too, the options are endless.
These hot chocolate spoons are great to enjoy at home and perfect for a cold winter night. We like wrapping them up and saving for cool winter nights!