Easy and delicious these Brown Sugar Pop Tarts are a kid-friendly favorite that you can now make at home and are reminiscent of your childhood!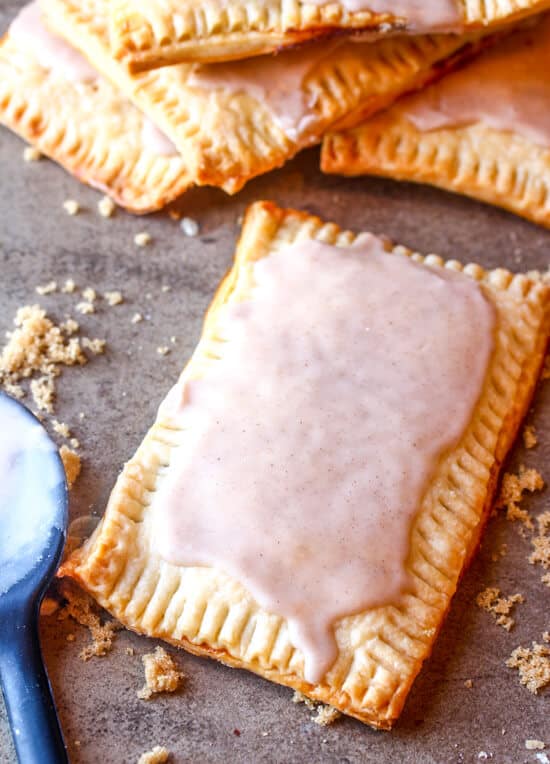 Who doesn't love the iconic pop tart? I know growing up I pretty much lived off of them. On the go, pop tart. Want a quick and easy breakfast, pop tart. Don't know what I'm hungry for, ok pop tart! Get the theme here?
So when I started making pop tarts at home for the kids a few years ago, it was a real game changer. Suddenly they were asking for mom to make the pop tarts other then buying them from the store. And when that happens, I know I must be doing something right! And thats always a win in my book!
My Other Recipes
My kids are all over the place with their favorite flavors. It kinda changes day to day with them, so it's good to keep having different fillings come in rotation. So since it's getting cooler outside, I figured this time I was going to make the brown sugar! And they loved them!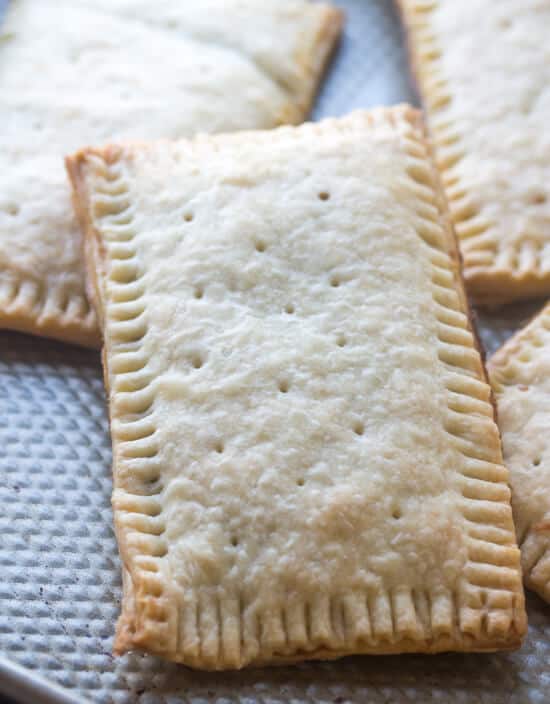 With a little spice, because who doesn't like that. And not the spicy kind of spice, the good cinnamon type, because I don't think spicing my kids breakfast up with something super hot would really go over well in this household! They would turn their noses up quite fast it that were the case!
These pastries are really simple to make. The dough itself is made in a food processor then chilled and rolled out! This is such a fun way to incorporate the kids in the kitchen with you since there isn't a lot of steps to this besides dumping ingredients. My 4 year old daughter really loved helping me on these!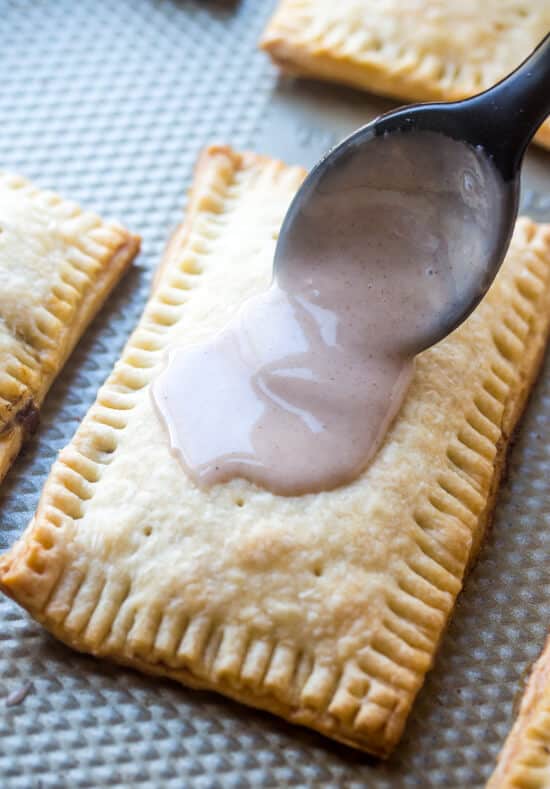 When the boys got home on the bus it was like instant satisfaction. They couldn't flock any faster to the stove to grab up and scarf down one of these! I even gave a few to my mom who happily accepted such a gracious offer from me, lol!
The filling is really quick and easy comprised of just brown sugar, flour and cinnamon! I mean how much more simple can that get!
The hardest part is actually getting the pop tart shapes. If you do have any pop tarts on hand then you can use them for an outline but we just used a little cardboard cut out we created that was about the same size and went from there.
You can also have fun with these and use cookie cutters to shape out and make fun creations that way! I did these fun heart shaped ones for Valentines and everyone of the kids went nuts for them!
So if you want to try to stick with more homemade breakfast or treats then these Brown Sugar Pop Tarts are the way to go! They get eaten up real quick and just are a fun treat that the kids will love to help with and a great option to store bought!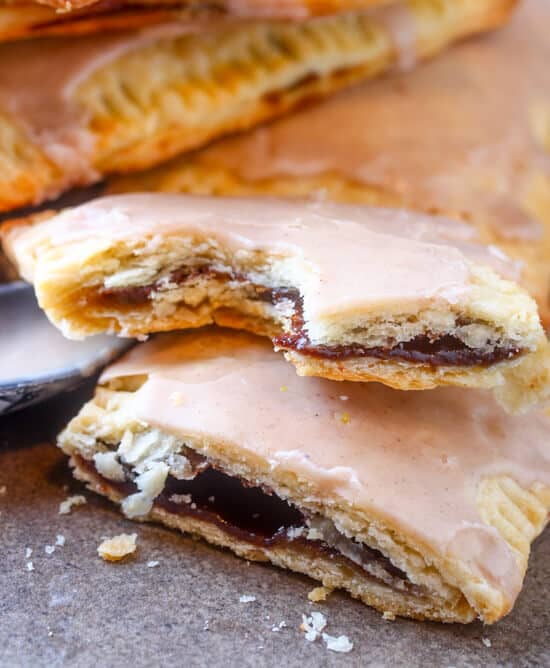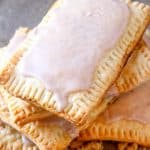 Brown Sugar Pop Tarts
Easy and delicious these Brown Sugar Pop Tarts are a kid-friendly favorite that you can now make at home and are reminiscent of your childhood!
Print
Pin
Rate
Ingredients
Pastry
2 1/2

cups

all-purpose flour

more for sprinkling

2

Tbs

sugar

1

cup

cold

salted butter cut into cubes

1/2

cup

cold water

1

tsp

vanilla
Filling
3/4

cup

brown sugar

1 1/2

tsp

cinnamon

1 1/2

tablespoon

all-purpose flour
Icing
1 1/2

cup

powdered sugar

2-3

Tbs

milk

3/4

tsp

cinnamon
Instructions
In food processor add your flour and sugar and pulse to combine. Add your butter and pulse again until it comes together. Add your vanilla and turn on and slowly add your water.

Ball up your dough and cover and chill for at least 20-30 minutes.

Once chilled, sprinkle flour over a clean work surface and roll out your dough into a large 1/4" thick rectangle. Cut out with stencil or whatever you have on hand and cut into a pop tart shape, removing excess dough. Make 12-16 rectangles, you may have to roll out leftover dough.

Pre-heat oven to 400.

Mix together your egg wash ingredients, set aside,

Spray a baking sheeet with non stick cooking spray and cover with parchment paper or a silpat mat.

Place about 6-8 of your dough cut outs on baking sheet and brush with your egg wash. Sprinkle about 1 tablespoon of your filling mixture over the center of your dough and spread out to about 1/4" from your sides. Place your remaining dough rectangles on top of filing and crimp sides with fork to seal. Poke about 10 holes in top with toothpick to vent.

Bake for about 15 minutes or until golden and remove from oven to cool.

Meanwhile make your icing by mixing your powdered sugar, milk and cinnamon in a bowl until smooth. Add in more milk or powdered sugar to get your desired consistency.

One pop tarts are cooled spread your icing over the top and let rest to set up and harden for about 15 minutes.
Nutrition
Calories:
473
kcal
|
Carbohydrates:
108
g
|
Protein:
7
g
|
Fat:
1
g
|
Cholesterol:
27
mg
|
Sodium:
63
mg
|
Potassium:
146
mg
|
Fiber:
3
g
|
Sugar:
61
g
|
Vitamin A:
205
IU
|
Calcium:
56
mg
|
Iron:
4.7
mg
Get New Recipes Sent To Your Inbox ?
Join my newsletter and get new mouth watering recipes sent directly to you weekly!