Make your own Homemade Cookie Cereal that's healthy, hearty, and super tasty! Your family will feel so spoiled when you present them with homemade cereal and it's easier than you might think!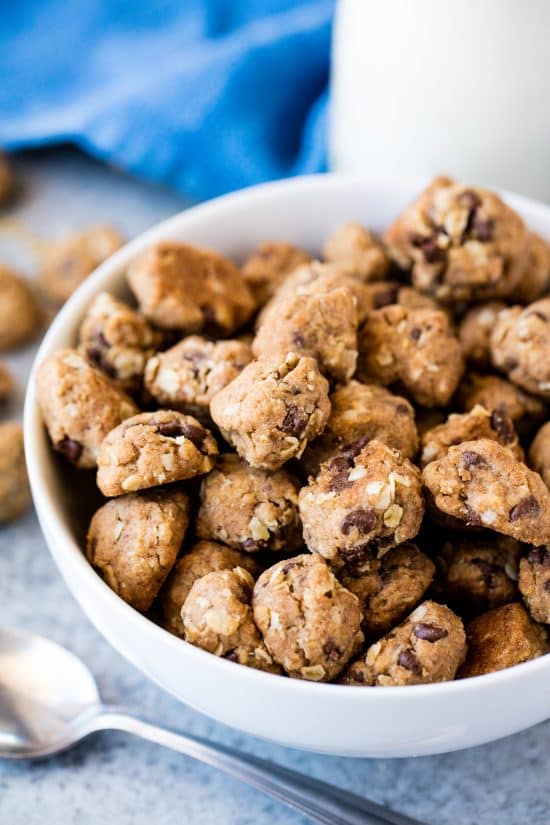 Sometimes I do "weird" and "crazy" things like make my own cereal. Here's the thing, my husband and children eat a ton of cereal. Like a ridiculous amount. I used to have a walk-in pantry. My good friend, and neighbor, was an organization guru and we did a trade where she came and organized my pantry, and I made her a lemon meringue pie. Score, right? Well, I made the pie and she came and worked her magic. In her organization she discovered how bad our cereal habit really was. There were something like 10 open boxes of cereal, and our cereal took up an entire 6 feet of shelf space. All that sugar and air.
It is kind of embarrassing, but they love it. So when I do weird and crazy things like make my own healthier version of cereal, it may not seem so weird and crazy anymore. Making it my way means I know exactly what is going into their cereal bowls and I can boost the nutrition level on it.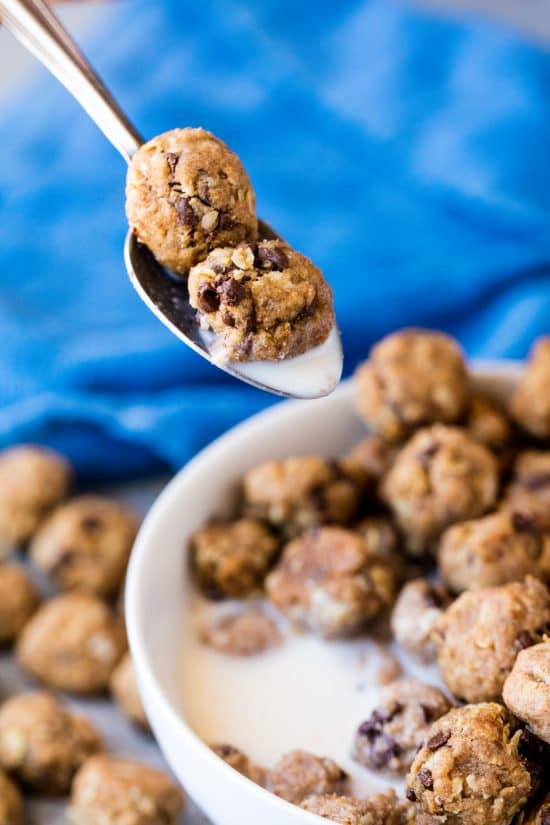 This cereal is way more filling than your run of the mill boxed variety, so you may want to take that into consideration when you pour yourself a bowl. One cup of the cereal is enough to fill me up easily. Just keep that in mind when pouring yourself a bowl.
It stays good in an airtight container for about a week. Make sure it is completely cool before you put it in a container though, otherwise you'll bring some moisture into the container, and that won't be great. I've been known to store it in tupperware containers, but plastic bags also work.
Even I love this cereal, and I rarely have a bowl of cereal in the morning. It's a nice sweet treat in the morning that's actually substantial and filling. I never thought I'd get that from a cereal! And my kids actually get a kick out of making it. It makes for a fun afternoon activity.