This decadent Double Chocolate Fudge Shake has bits of cookie dough in it for a delicious shake that's sure to please!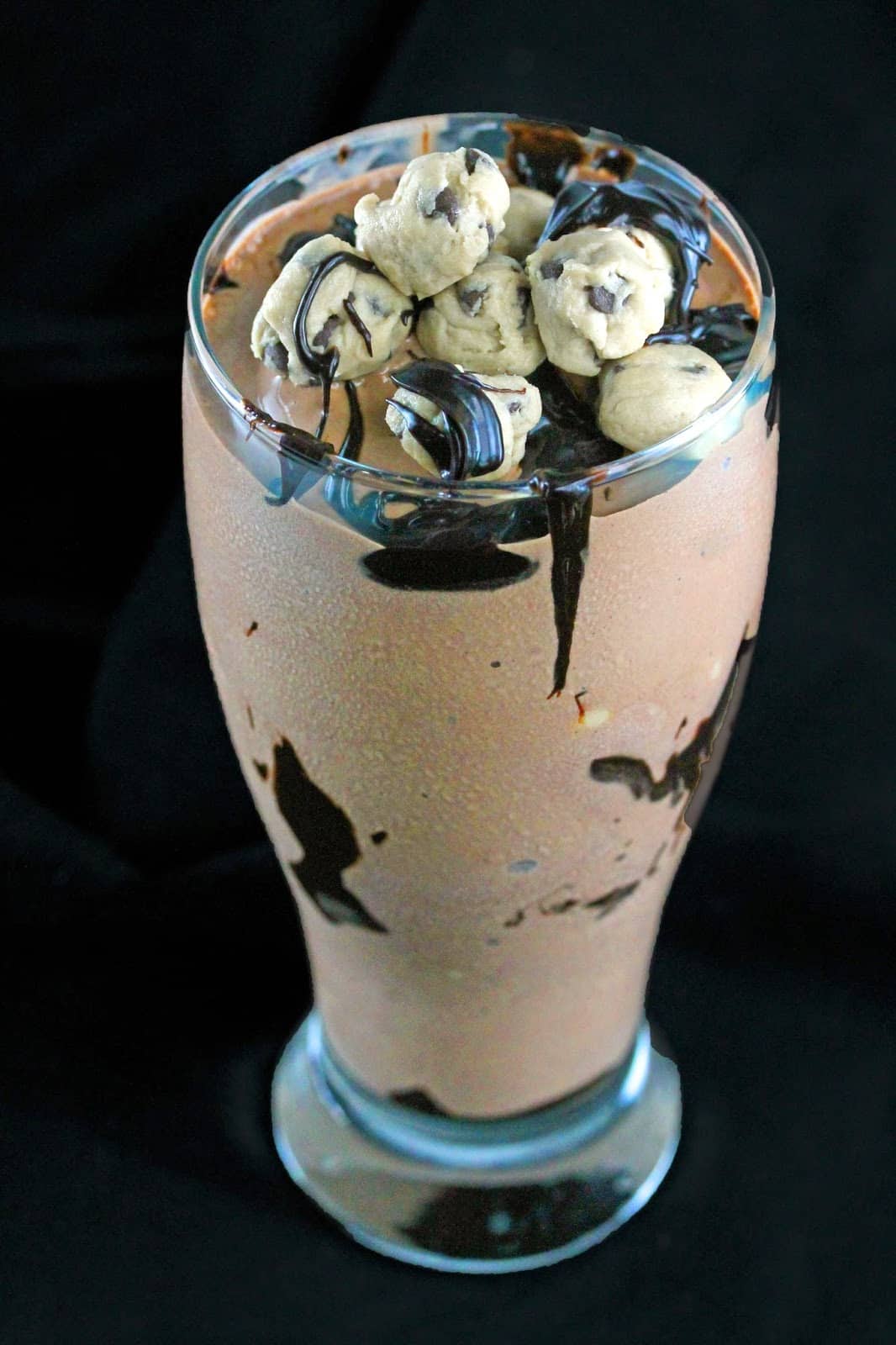 In this decadent dessert recipe I show you how to make your own frozen cookie dough bites. Then, I put them into a double fudge chocolate shake. Sound amazing? It is!
My summer road trip involved a 10 hour drive with just me and my two kids. About 8 hours into it I saw a sign for Dairy Queen and the exit looked straight forward to navigate. There were no excuses. I needed some ice cream. They had a cookie dough shake with chocolate ice cream and fudge. It was practically screaming my name! I gave the kids a couple of bites, but quickly realized it was going to be too messy for the car and we needed to keep moving. So, I handed them some chocolate teddy grahams and kept the shake all to myself. It was glorious! It stuck in my mind for days. After a week of taste bud torture, I finally made my way back to DQ for another. Mmmmm. When I finally got home I knew I needed to kick the $6 shake habit and make it myself. Oh baby, it's even better at home! Making your own little cookie dough balls is the key. Homemade cookie dough balls are way better than most you find in store bought ice cream. You're using real butter and don't have to worry about preservatives, how could it not be better? This recipe makes for one heck of a decadent dessert. I'm seriously in love!