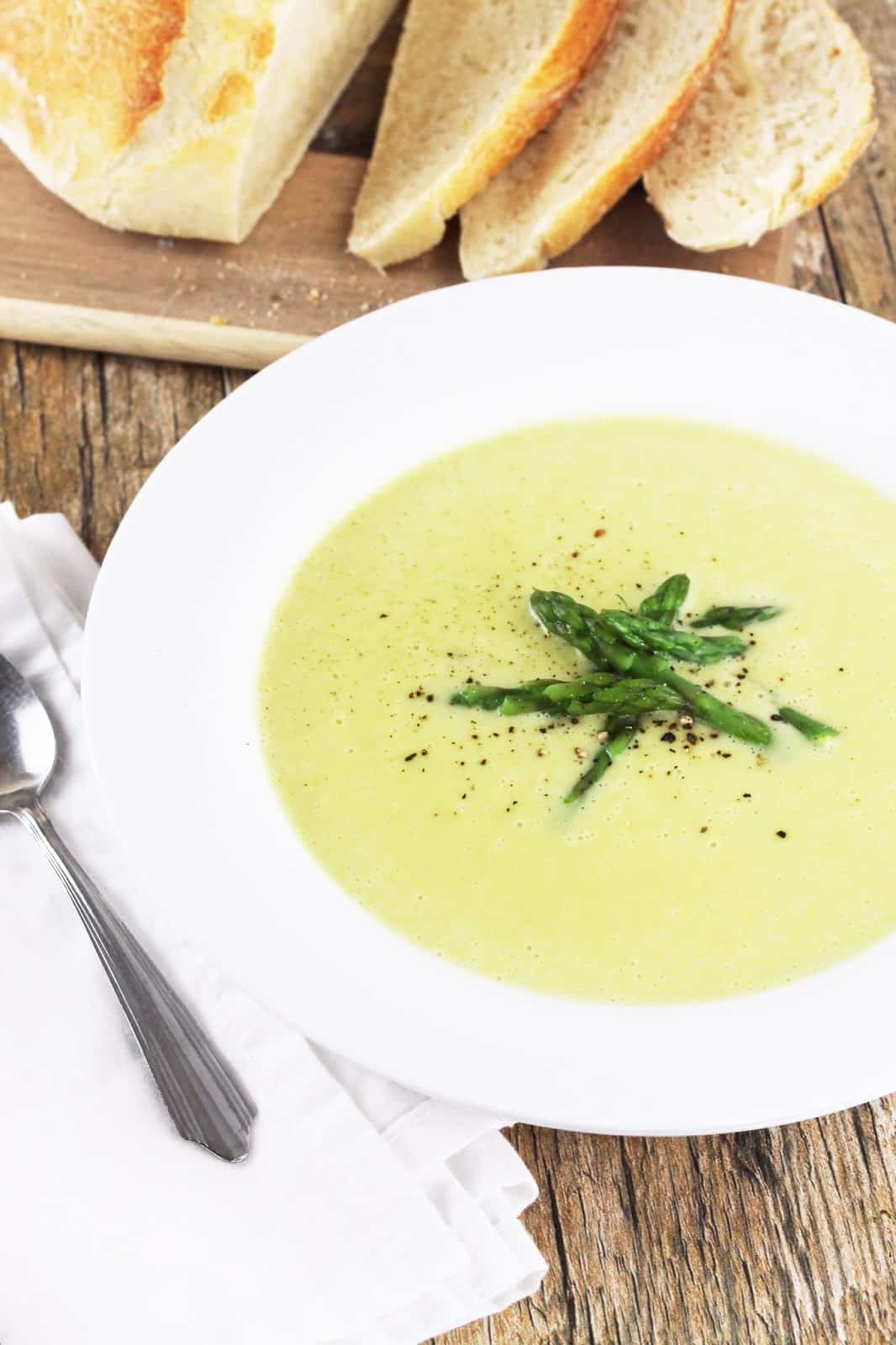 This post is sponsored by Plugra Butter
I love all the fresh asparagus of spring. I buy it several pounds at a time. Yes, we love it that much. Now, you know how spring weather goes. One day it is warm and sunny, the next it is drizzly and cold. Here in Utah those changes can happen within an hour. Why did I ever leave California?!? That means some days I'm still shivering and need a good soup to warm me from the inside out. This "cream of" soup uses no cream to keep you from feeling weighed down and covering up the springtime feel of the asparagus. The potato lends it all the creaminess (texture-wise) it needs. This is also a great time to remind you about all the wonderful benefits of butter. It's contains healthy saturated fat and is rich in fat-soluble vitamins among other benefits. So you know, it's pretty good stuff.
Time to Make It: 35 minutes
Yield: Serves 6
My Other Recipes
Ingredients
1 pound fresh asparagus
1/4 cup butter
1 onion, diced
4 cloves garlic, crushed
3 tablespoons flour
4 cups chicken broth
1 potato, peeled and diced
1 teaspoon salt
1/4 teaspoon pepper
Instructions
1. Trim the tough ends off the asparagus and discard. Cut off the tips and reserve them for later use. Cut the rest of the stalks into 1/2-inch pieces.
2. Melt butter in a large saucepan or soup pot over medium high heat. Add in onions and saute for 5 minutes. Add in garlic and saute an additional minute. Stir in flour until white specks are all absorbed.
3. Pour in chicken broth, asparagus stalks, potatoes and bring to a boil over high heat. Season with salt and pepper. Reduce heat to medium-low and simmer for 15 to 20 minutes, until potato chunks are tender.
4. Fill a separate medium saucepan with salted water and bring to a boil. Add in asparagus tips and boil 3 to 4 minutes until tender. Drain and reserve.
5. Puree the potato mixture using an immersion blender, or transfer in batches to a blender. Puree until smooth.
6. Stir in asparagus tips and serve hot with freshly ground pepper.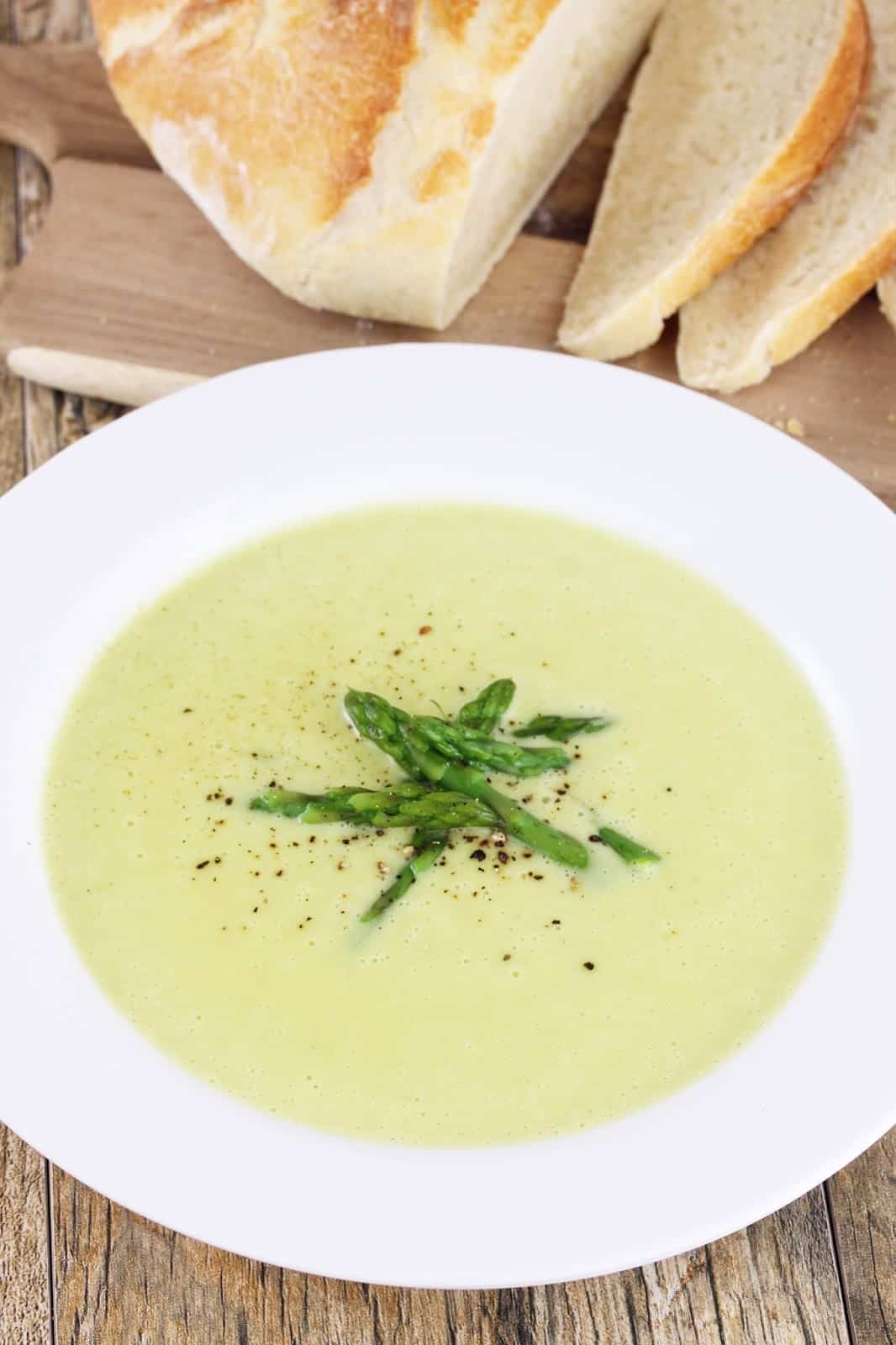 Get New Recipes Sent To Your Inbox!
Join my newsletter and get new mouth watering recipes sent directly to you weekly!