Hot fudge chocolate and homemade peanut butter sauce are swirled into the most delicious and decadent Chocolate Peanut Butter Swirl Milkshake.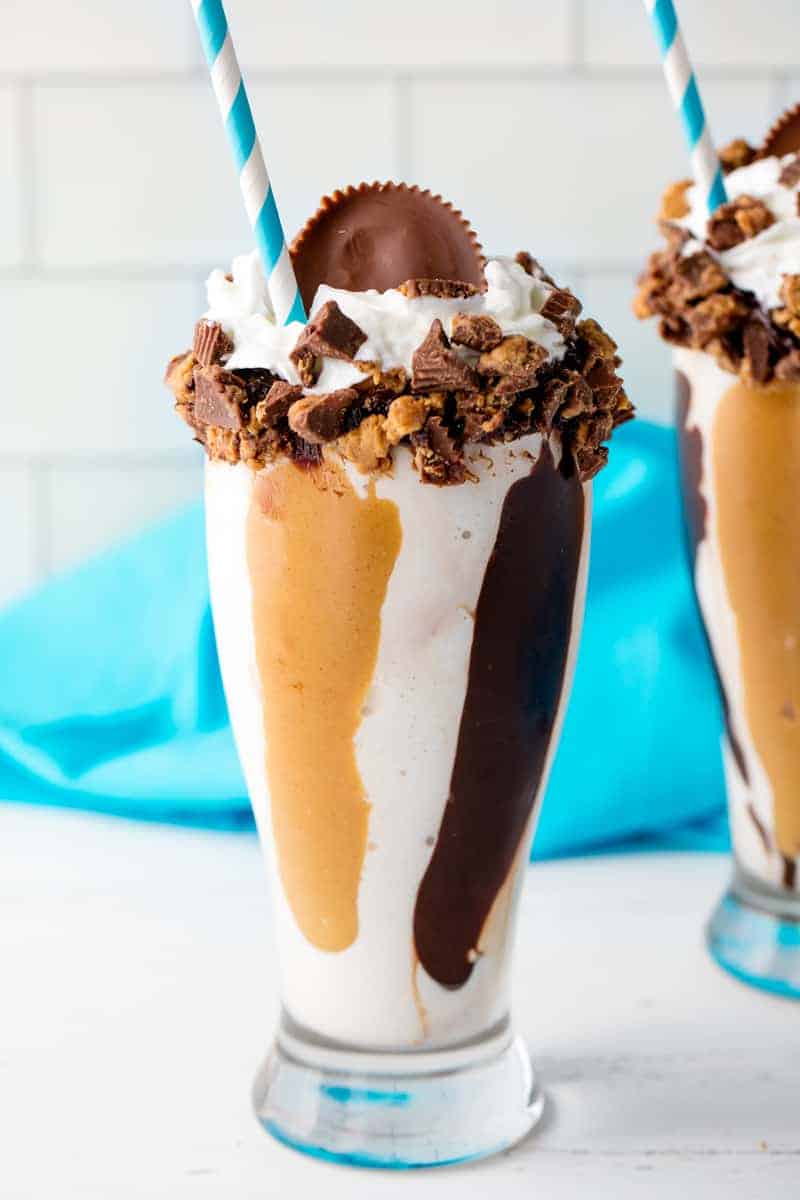 Now, I know what you are thinking. Um, who needs a recipe for a milk shake? I'm here to tell you that you might need one if you want to add a little pizzazz. This shake is seriously delicious. I was so in love with my peanut butter cupcake filling that I decided I needed to find a way to put it in a milkshake. This utilizes hot fudge sauce and that decadent peanut butter sauce to swirl throughout a vanilla milk shake. It basically creates pockets of Reeses Peanut Butter Cups and it is pretty incredibly tasty. You can keep the homemade sauces around for a couple of days which is a good thing because you are going to want to have a second one (and a third and a fourth).
Can I use store bought hot fudge sauce? Do you have a recipe for homemade hot fudge sauce?
You can use either a store bought hot fudge sauce in this recipe, or make your own. I have a fantastic recipe for homemade hot fudge sauce that is easy to make, and the results are outrageously delicious!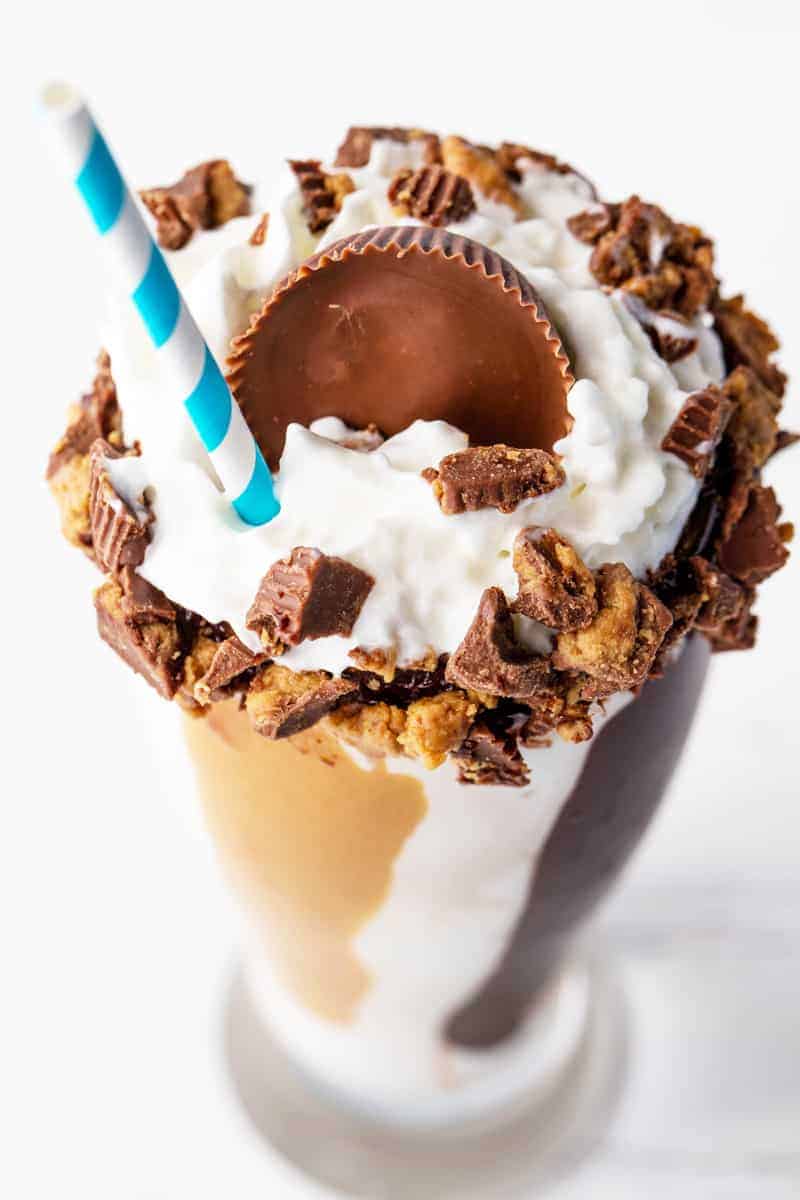 How much milk should I use to make a milkshake?
The amount of milk you use in your milkshake will depend on both your blender and your personal taste preferences. Some blenders are not able to blend a super thick milkshake and will require more milk than others. Start with 1/2 cup of milk and add more as necessary for your blender to blend the ice cream and to meet your own desired thickness.
Watch the video below where Rachel will walk you through every step of this recipe. Sometimes it helps to have a visual, and we've always got you covered with our cooking show. You can find the complete collection of recipes on YouTube,  Facebook Watch, or our Facebook Page, or right here on our website with their corresponding recipes.