This Momofuku Milk Bar Cereal Milk Copycat recipe is the perfect way to enjoy this New York City trendy favorite at home. It's so amazing you'll be wondering, "why didn't I think of that?"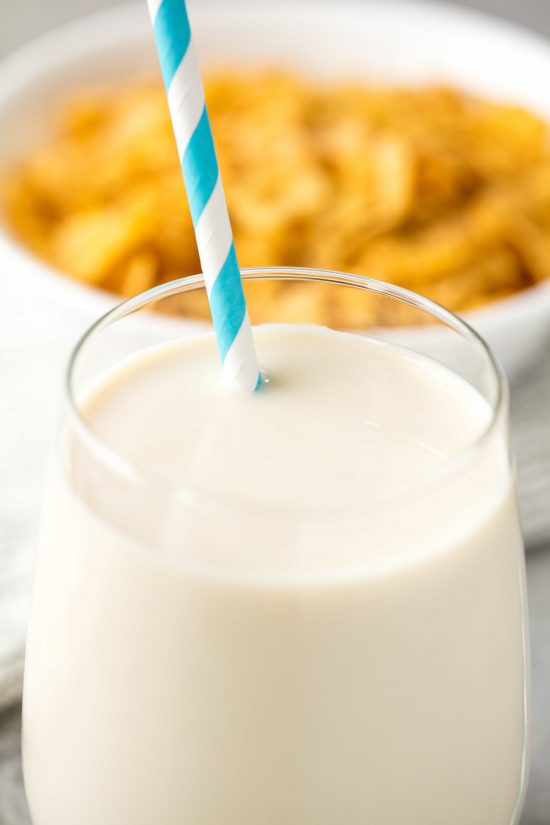 We recently took a trip to New York City. I've been dreaming of visiting Manhattan since I was a little girl. I was obsessed with I Love Lucy. As I got older, I was only introduced to more and more depictions of life in the big apple. You'd think I would have planned a trip much sooner, but alas, life…. Am I right?
I really wanted to take the kids on a fantastic trip for Spring Break. I've had a lot of work over the past 6 months that has kept me tremendously busy and I knew our family needed something amazing. I asked the kids where they wanted to go and my 6 year old daughter said, "I really want to see the Statue of Liberty." Next thing I knew I was looking up flights to JFK.
Like any good foodie, I ate my way through New York, hitting as many hot spots as possible. One of the places on my list was Momofuku Milk Bar. They are famous for their cereal milk. You know how the milk left in your cereal bowl tastes so good? Well, they've taken this concept and turned it into amazing creations. They have soft serve cereal milk ice cream that's seriously tasty. They also just sell the drink. It's so popular they sell mixes to make your own cereal milk at home. So, of course, I knew I needed to bring a copycat recipe to all of my followers. I'm all about making restaurant quality recipes at home, and this one is so simple you'll wonder why you didn't think of it first!

Watch the video below where I walk you through every step of this recipe. I have an entire YouTube Channel where I invite you into my kitchen three times every week. Come cook along with me!
Cereal Milk Recipe