Homemade sweet biscuits, sweet seasoned berries, and freshly whipped cream.  Red White and Blueberry Shortcake is the perfect patriotic dessert.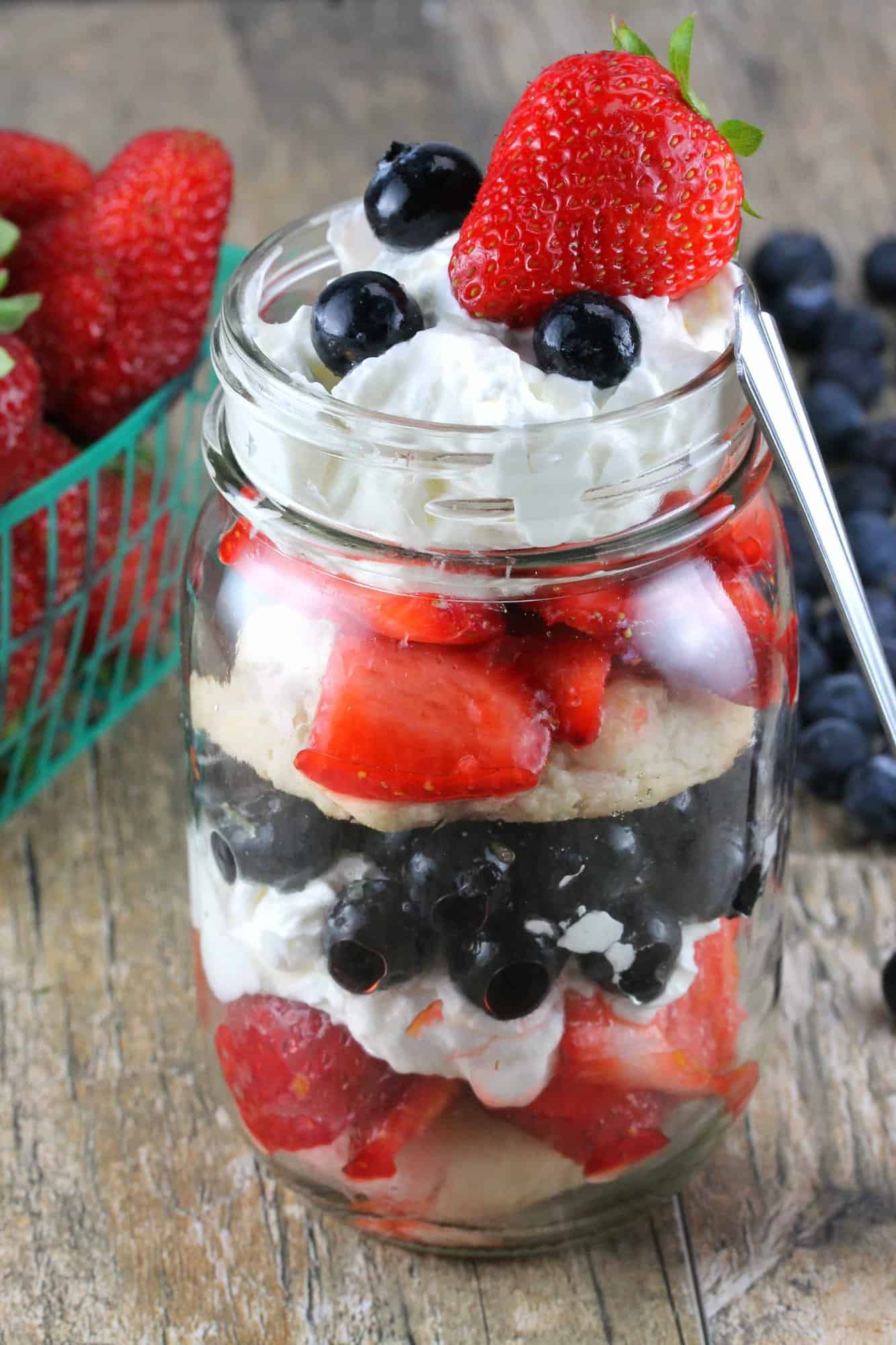 Homemade sweet biscuits, sweet seasoned berries, and freshly whipped cream….this dessert is seriously good. Whether it is Independence Day and you need a patriotic dessert, or you just want to enjoy the fresh berries of summer, this dessert brings the wonderful flavors of a sweet treat made from scratch, with love.

These homemade sweet biscuits are super easy to make and are dropped rather than rolled and cut for extra ease. The berries are sweetened with sugar and seasoned with the added tartness of lemon juice and zest which gives an extra touch of sophistication to the dessert. And, of course, you can't beat freshly whipped cream. yum!
I've served mine up in mason jars for that trendy chic look, but you can always just serve it up on a plate. This dessert holds up in the fridge well so you can make it ahead of time and easily plate it up after dinner. And because I'm so nice and like to make my recipe convenient, I've made it so that 1 pint carton of heavy cream you buy gets all used up. 1 pint is equals 2 cups. Seriously, don't you hate it when you get left with extra? Usually I make my sweet biscuits with 3/4 cup half and half. You can do it, if you have it, but you can make it work with just milk and heavy cream. Anyway you roll, I hope you enjoy this patriotic treat!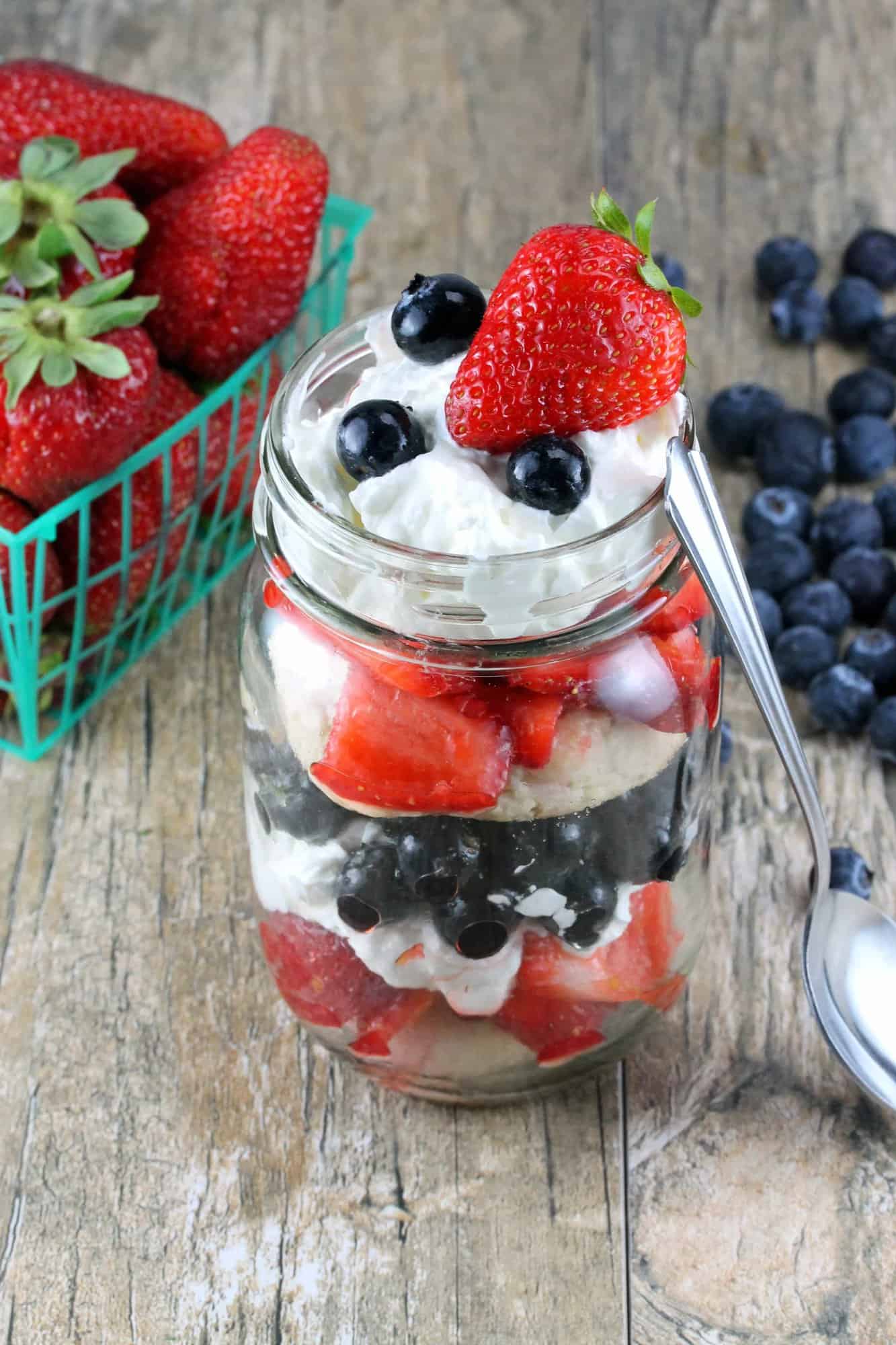 Be sure to watch the video where I show you just how to make this scrumptious dessert. It's super easy, and I promise, your tastebuds will be in love! And check out my YouTube channel where I have more than 100 tasty videos.