Oven Roasted Baba Ganoush is a simple and healthy spread that is so full of flavor. It may be your new favorite way to eat eggplant!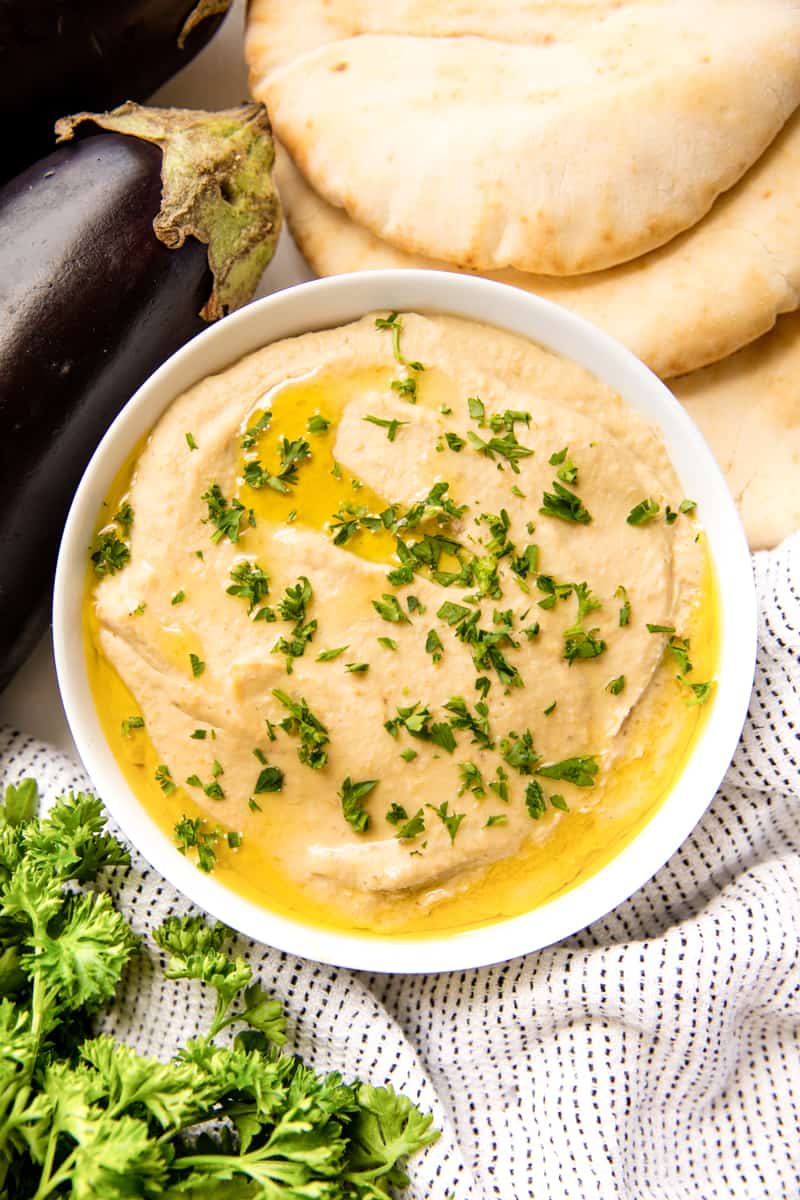 What are the ingredients of Baba Ganoush?
Baba Ganoush is a simple mixture made from mashed eggplant, garlic, lemon juice, olive oil, and tahini paste (a paste made from toasted sesame seeds).
Is Baba Ganoush good for you?
Baba Ganoush is considered a healthy dish. It is high in both dietary fiber and protein.
Do you eat Baba Ganoush hot or cold?
Baba Ganoush is generally eaten as a cold spread. However, it is perfectly acceptable (and delicious!) to eat it while it is still warm.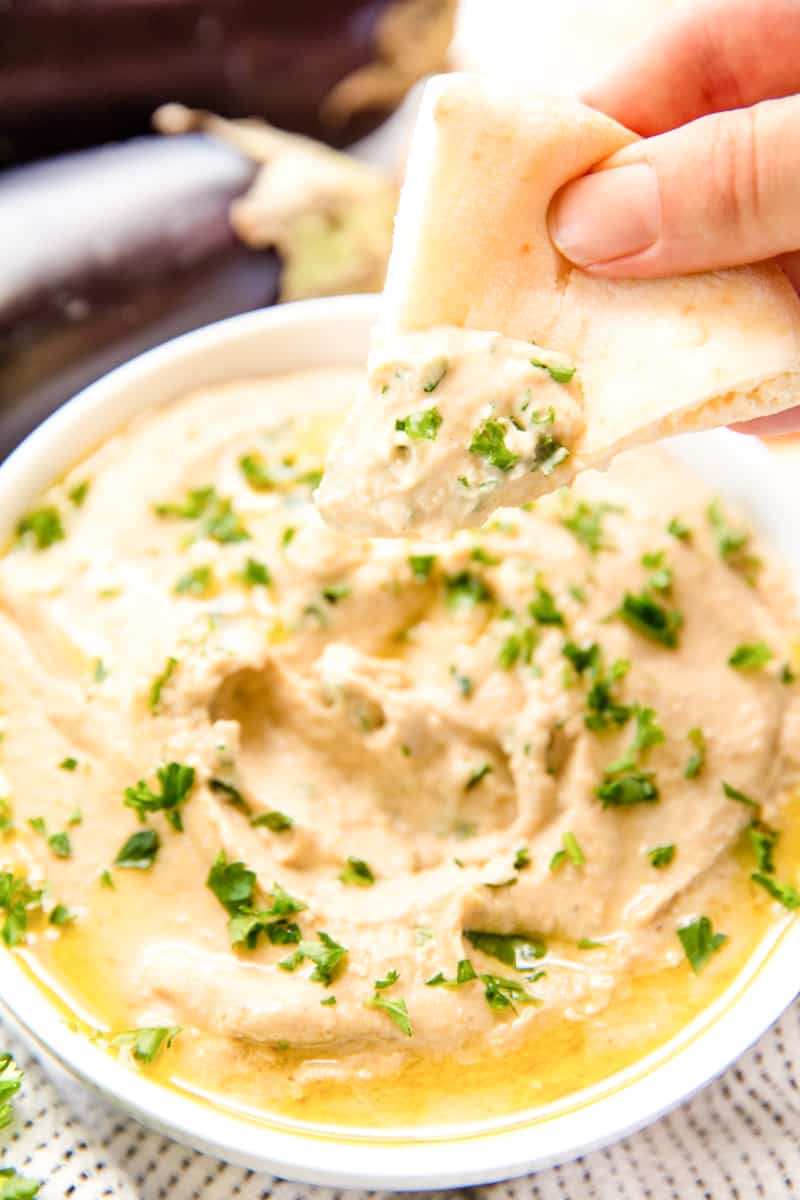 How do you serve Baba Ganoush?
Baba Ganoush is generally served with pita bread or pita chips. It can also be served as a spread for sandwiches and wraps, as a dip for vegetables (like carrots, celery, and cucumber), or simply spread it on crusty French bread. It's a tasty little spread with lots of room for creativity!
If you like this recipe you may be interested in these other recipes:
Watch the video below where Rachel will walk you through every step of this recipe. Sometimes it helps to have a visual, and we've always got you covered with our cooking show. You can find the complete collection of recipes on YouTube, Facebook Watch, or our Facebook Page, or right here on our website with their corresponding recipes.