Granny's German Spaetzle is an authentic spaetzle recipe passed down in a German family for generations. Make it with or without a spaetzle maker.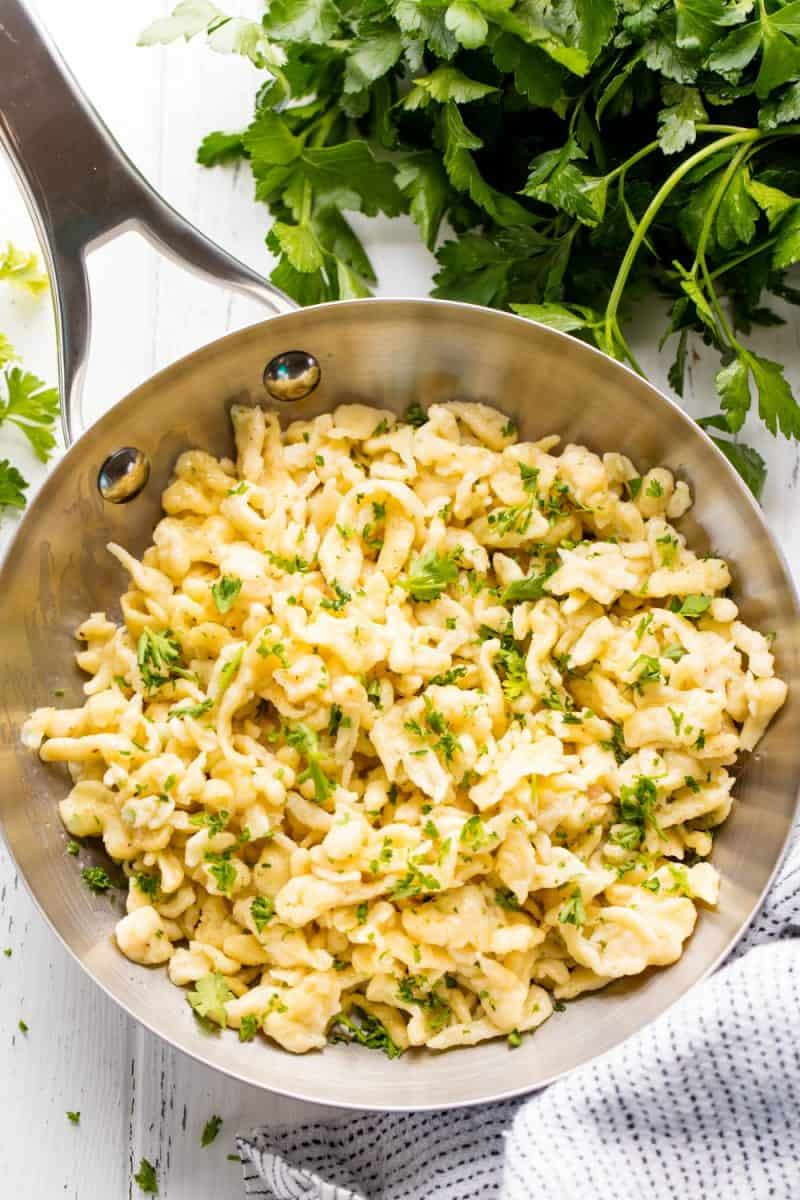 This recipe comes from my Granny. Her parents immigrated to the United States from Germany and this is the recipe they brought with them. Spaetzle is a small, soft dumpling/pasta that originates in the regions of Germany, Austria, Hungary, and Switzerland.
What do I do with spaetzle noodles?
Spaetzle noodles can be dressed up just like any other pasta with sauces and additional ingredients, or it can be served plain or sautéed in a little bit of butter. It's a versatile little dumpling that can be as fancy or as simple as you'd like.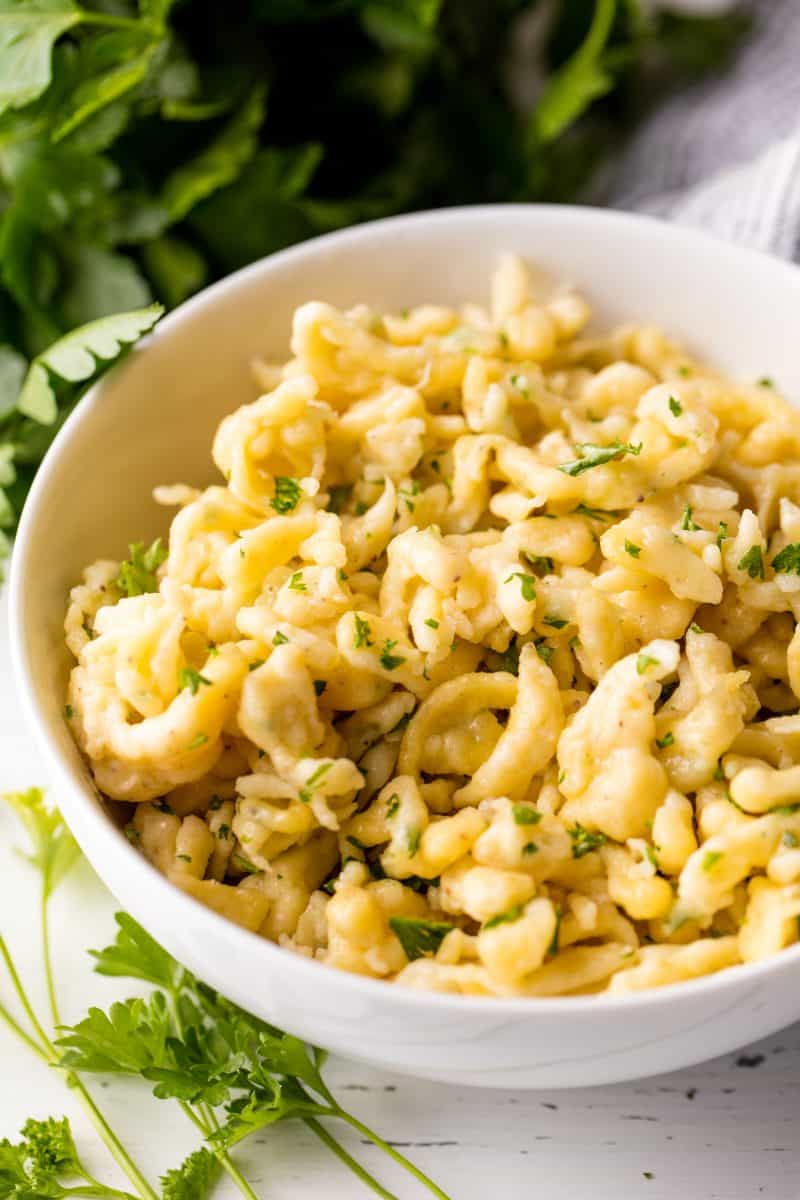 What is a spaetzle maker?
A spaetzle maker is a convenient device usually made of metal that's sole purpose is for the making of small dumplings known as spaetzle. The metal plate has holes in it that you pour your spaetzle batter through directly into boiling water. You can find an abundance of spaetzle makers on Amazon. While convenient, you can use alternative devices for making spaetzle that you probably already have in your kitchen.
How do I make spaetzle without a spaetzle maker?
Absolutely! All you need is a metal kitchen device with holes in it. A colander or cheese grater plane will work great. Just hold the device over a pot of boiling water and pour your batter through. Sometimes it helps to use the back of a spoon or ladle to help push the batter through the holes.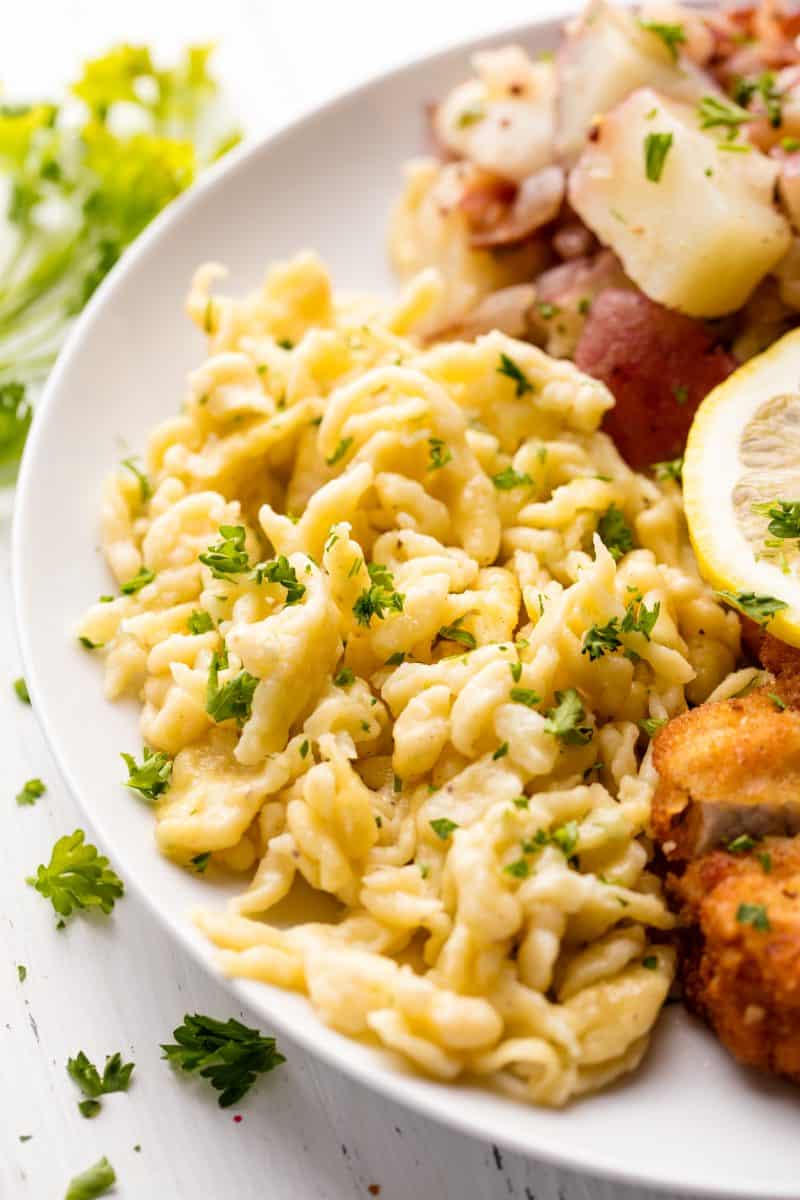 What do I serve with spaetzle?