Penne Rosa is a creamy tomato pasta dish, with a delightful kick! This 15 minute meal is sure to please!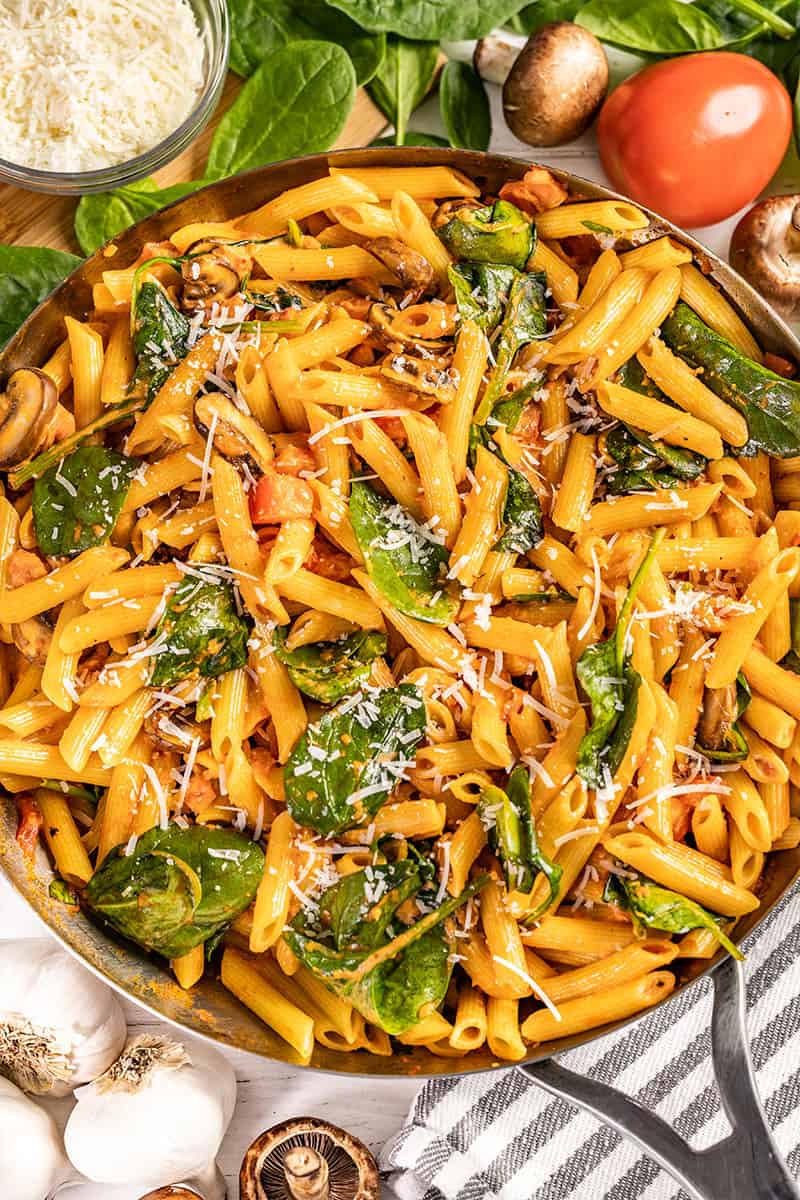 Noodles and Company makes a delicious pasta dish they call Penne Rosa. It was love at first bite and we knew it would be incredibly simple to make it at home. And bonus, at home you get to add more of the good stuff that restaurants always skimp out on to cut costs. That's right, this recipe is even BETTER than Noodles and Co. And better yet, it takes just 15 minutes to whip this pasta up, making it a staple weeknight meal. It's packed full of fresh ingredients like tomatoes, mushrooms, and spinach, so you're also getting your veggies in. This is a complete meal. Add some chicken if you'd like, but this is a meal we enjoy meatless. Welcome to one of our family favorites!
Pasta Options for Penne Rosa:
We love this dish with penne, but you could really use just about any pasta. Penne, rigatoni, elbows, and shells are all great options.
Mushrooms:
We know many of you have strong opinions about mushrooms. While you technically could make this dish without mushrooms, we find that they add so much to this dish, and we highly recommend them!
Spice Level:
This dish has a delightful bit of heat to it, but it is not overpowering. If you are particularly spice sensitive, keep it at 1/4 teaspoon of red pepper flakes. If you enjoy spice, go ahead and use that full 1/2 teaspoon of red pepper flakes, or even add more!
Heavy Cream Substitute:
Heavy cream makes penne rosa perfectly creamy. If you would like a bit lighter version of this dish, you may use half and half.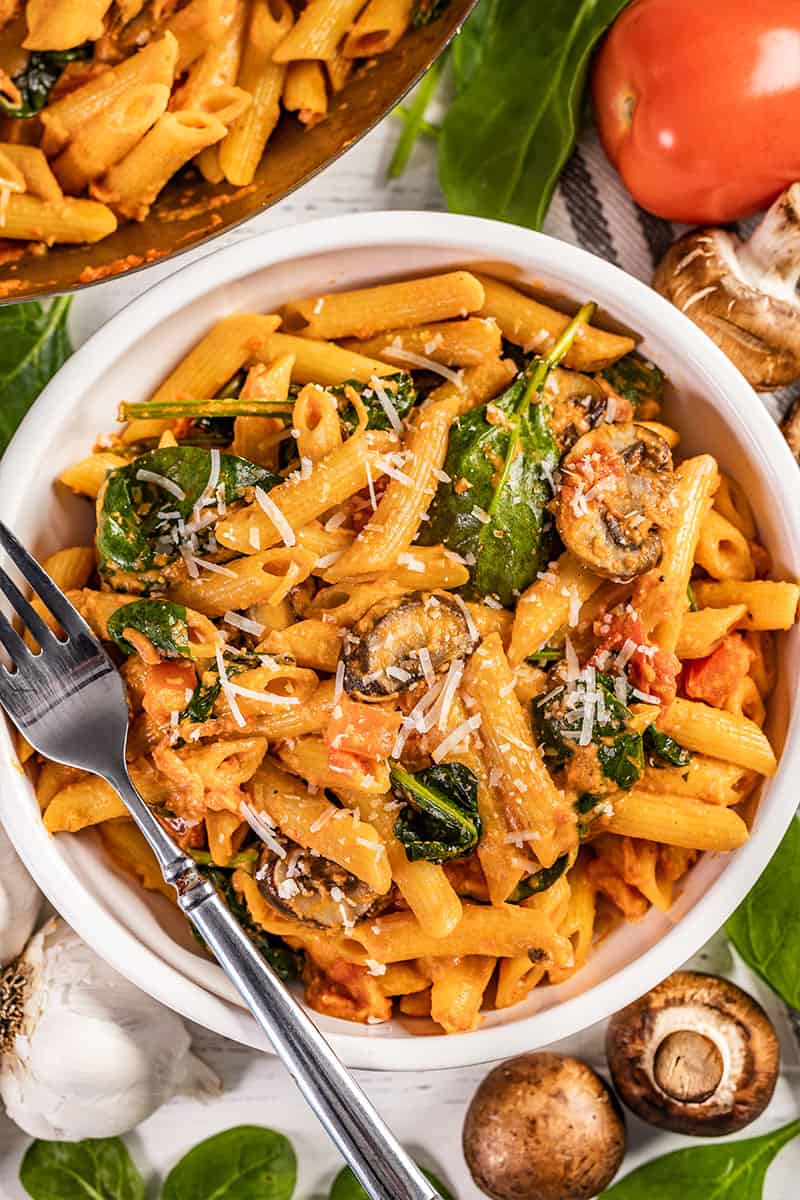 Storage and Reheating Instructions:
Store any leftovers in an airtight container in the refrigerator for up to 5 days. Reheat in a skillet on the stovetop over medium-low heat until warmed through.
If you like this recipe, you may be interested in these other delicious pasta recipes: