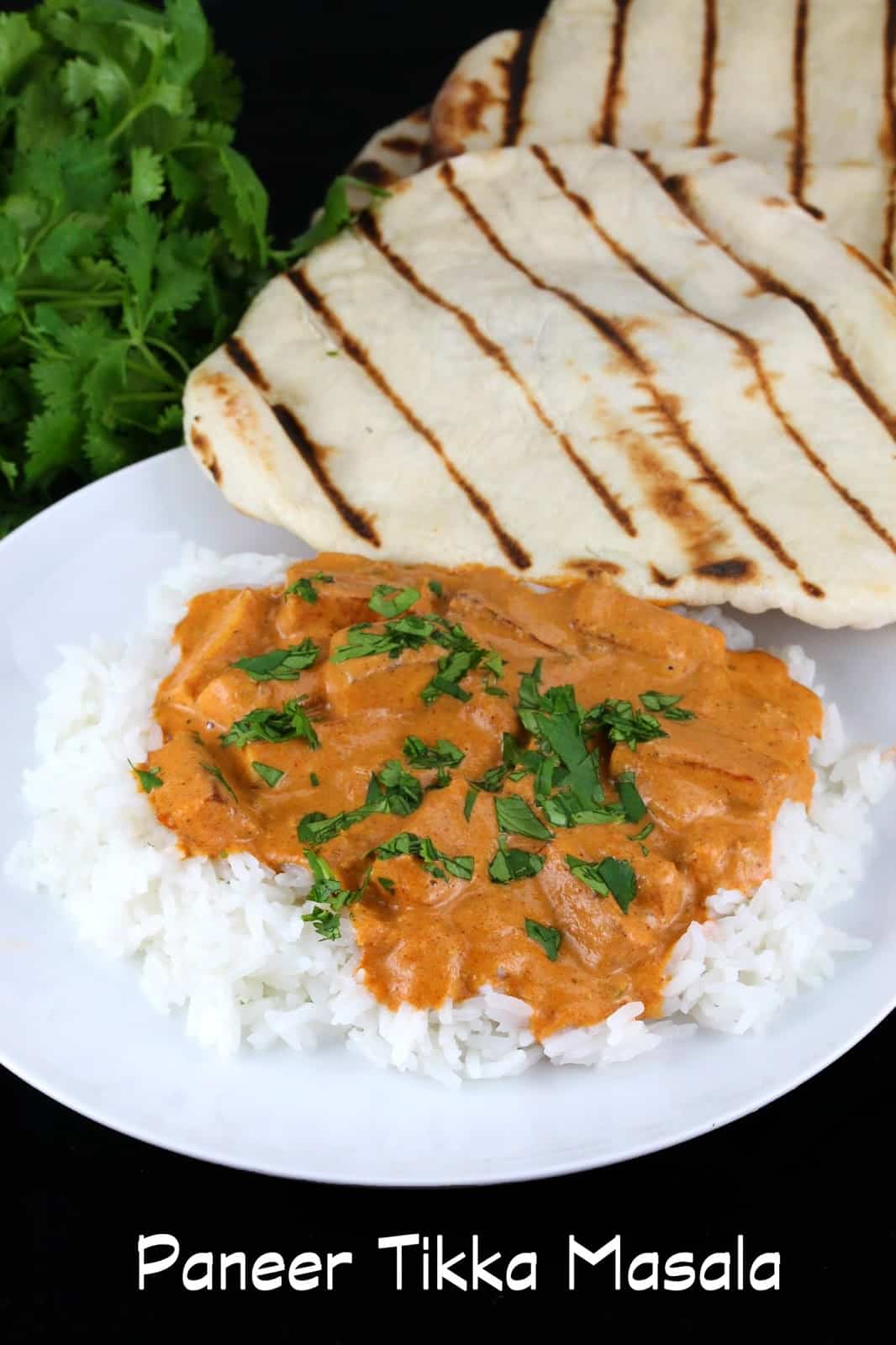 I was so excited when my regular grocery store started carrying paneer. Paneer is a mild Indian cooking cheese. It looks like a brick of mozzarella, but don't be fooled, because this doesn't act like mozzarella at all. It doesn't melt. Whoa, right? You can eat it raw, but I prefer it cooked sauteed in a little butter. Mmmm. It's a great meat substitute in Indian dishes and you'll see it on the menu at your favorite Indian restaurant. Fun fact, McDonalds sells McSpicy Paneer Sandwiches in India.
My 5, almost 6 year old loves having paneer, especially in this dish. "Do we get the sauce with the cheese stuff over the rice Mom? Because I love that!" My kids aren't even that brave of eaters. In fact, they shy away from most stuff, but this looks dish looks strangely familiar to them so it was easy to get them to try it The sauce looks like spaghetti sauce, and they are all for chunks of cheese. Serve it over rice, which they eat by the heaping spoonful, and they don't realize what an "exotic" meal they are eating. One of my favorite things about this dish is that it is a 15 minute meal. It's always good to have a few of those kinds of recipes up your sleeve!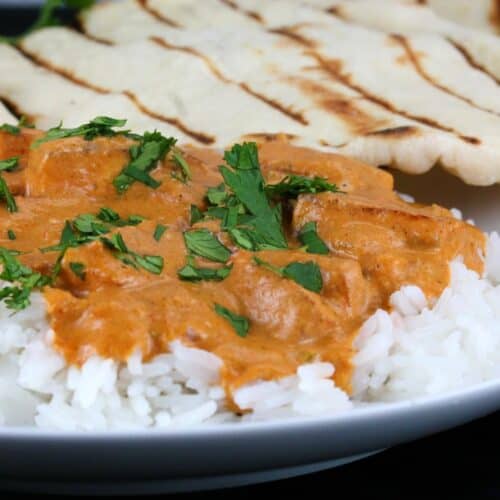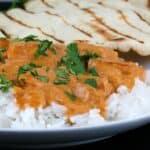 Ingredients
2

tablespoons

butter

6-8

ounces

paneer cheese

cubed

2

cloves

garlic

minced

1

jalapeno

minced (optional)

1

teaspoon

ground cumin

2

teaspoon

paprika

1

teaspoon

garam masala

8

ounces

tomato sauce

1/2

teaspoon

salt

1

cup

heavy whipping cream

1/4

cup

chopped fresh cilantro

for garnish
Instructions
In a large skillet, melt the butter over medium and saute the paneer cheese until golden brown on all sides, stirring occasionally, about 5 minutes.

Add in the garlic and jalapeno and saute for 1-2 minutes. Add in the cumin, paprika, and gharam masala and toast for another minute.

Pour in the tomato sauce, season with salt and bring to a simmer.

Stir in the whipping cream and stir until evenly combined.

Serve hot over rice with a little fresh cilantro sprinkled on top for garnish.
Nutrition
Calories:
268
kcal
|
Carbohydrates:
5
g
|
Protein:
6
g
|
Fat:
26
g
|
Saturated Fat:
16
g
|
Cholesterol:
83
mg
|
Sodium:
449
mg
|
Potassium:
176
mg
|
Fiber:
1
g
|
Sugar:
2
g
|
Vitamin A:
1262
IU
|
Vitamin C:
6
mg
|
Calcium:
172
mg
|
Iron:
1
mg