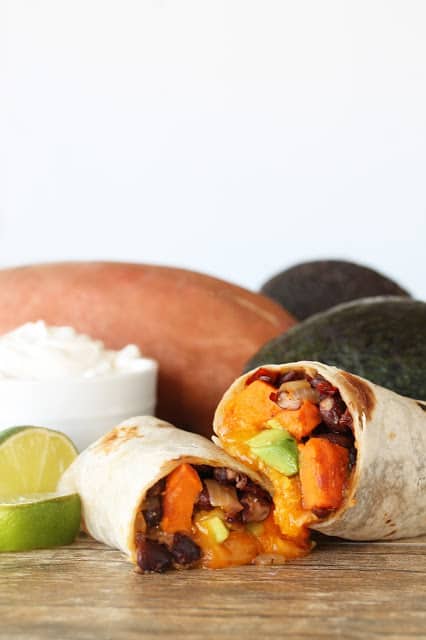 These healthy vegetarian sweet potato burritos are sweet, salt, and a little smokey.
Sweet potato burritos are addictively amazing. I've been eating them for years and they are totally delicious. In this recipe I utilize the smokiness of the chipotle which complements the sweetness of the sweet potatoes and the saltiness of the black beans. Sweet, salty, and smoky. Yum! And, hello, the cheese! These are great for a freezable lunch and just need to be popped in the microwave for a minute or two for reheating. I usually serve it with a side of sour cream, though I just was eating one with some guacamole and…wow. Enjoy this wonderful meatless meal!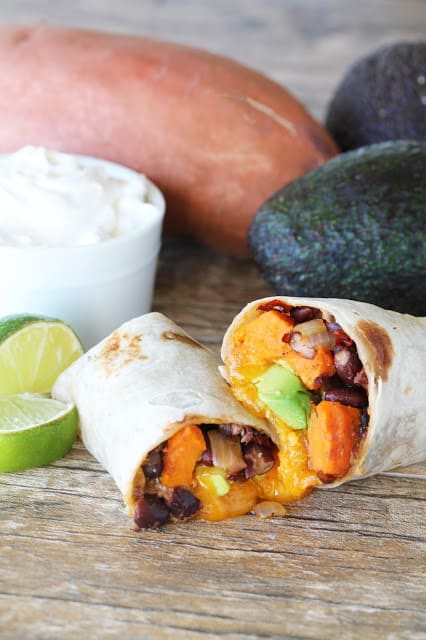 Watch the video to see how to make this addicting burritos!