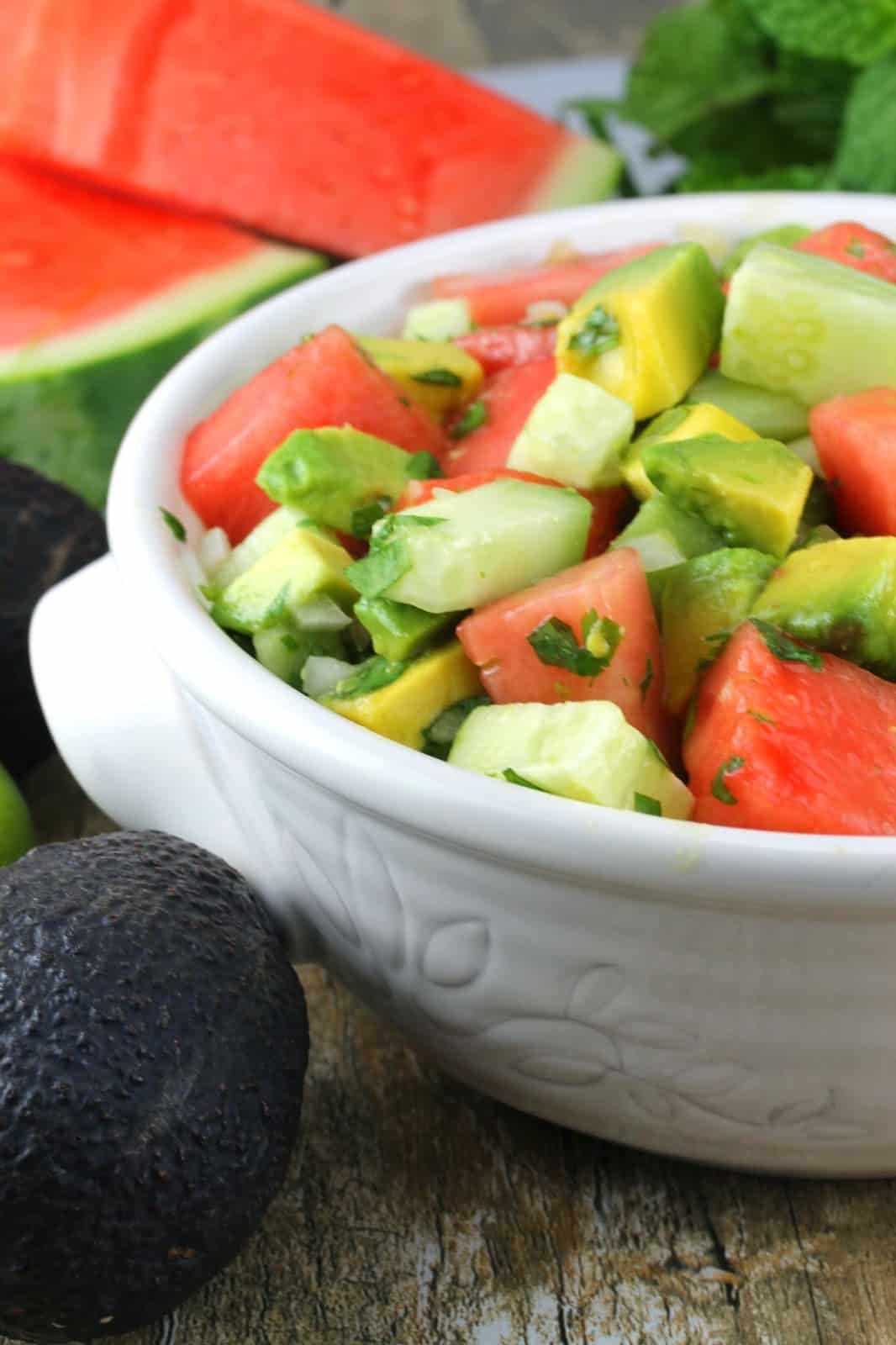 I've been trying to branch out with how I use watermelon. Summertime means killer deals on watermelon. I love eating it by the slice, but I want to make sure I show my family that watermelon has so much more to offer. I'm sure you remember my cilantro-lime grilled watermelon. Deliciousness. This salad is the same. A little wild, but totally delicious. It utilizes all those fresh summer favorites and yields a light, flavorful, and somewhat adventurous watermelon salad that most people will find quite refreshing. It's a perfect summer side dish for those wanting to branch out. Go ahead, see what watermelon has to offer!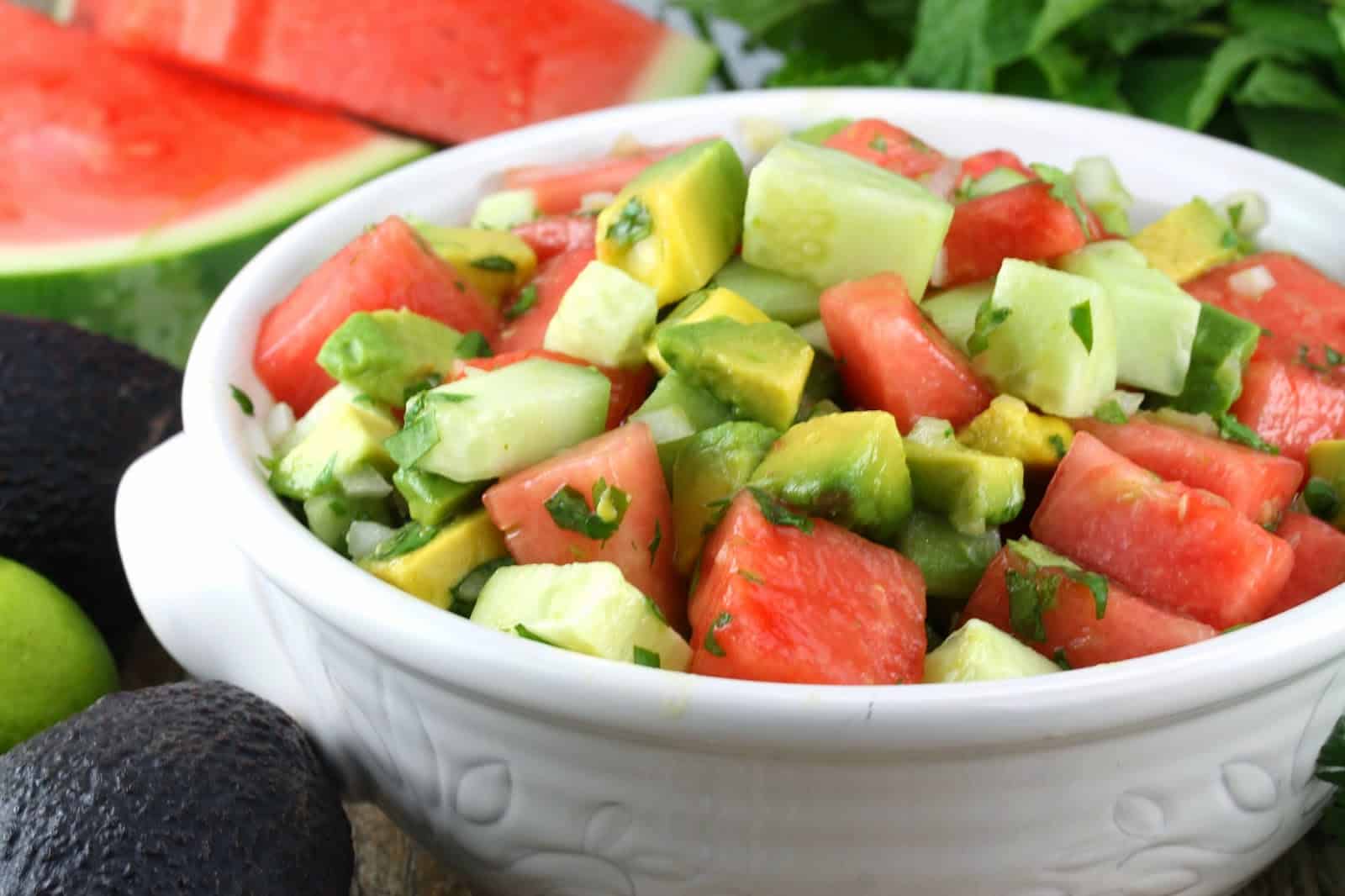 Time To Make It: <15 minutes
Yield: Serves 6
Ingredients
4 cups cubed seedless watermelon
1 cucumber, peeled and diced
1 TB. minced fresh mint leaves
1 TB. minced fresh basil leaves
1/4 cup minced fresh cilantro leaves
1 avocado, pitted and diced
2 limes, juiced
Instructions
1. Combine watermelon, avocado, cucumber, mint, basil, and cilantro leaves in a large mixing bowl.
2. Add in avocado and pour lime juice over the salad and stir carefully so you don't mash the avocado up too much.
3. Chill until ready to serve.