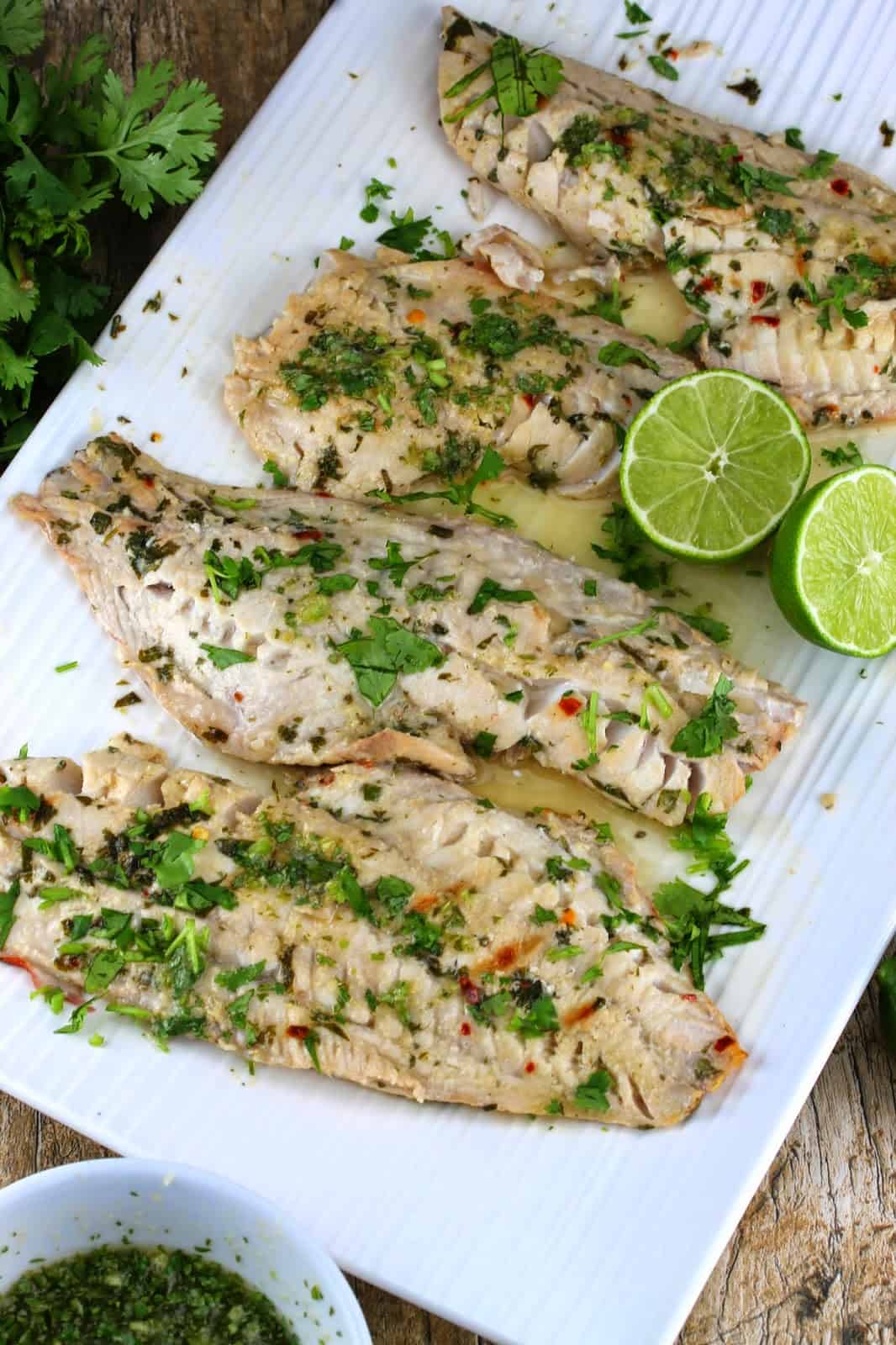 I found some beautiful fresh local red snapper at the grocery store and was wanting to make it into a dish that was just bursting with flavor. I have a deep fascination and love of Thai and other Southeast Asian cuisines. I knew the flavors would work really well and oh boy, was I right. I absolutely love the sauce on this fish. It is ridiculously good. I might even be able to drink it. Now, don't be scared when I call for fish sauce. I know it is disgusting. Never, ever, ever eat fish sauce plain. It's gross and it smells bad. But when you mix it with other stuff it gives it a really beautiful flavor. If you've ever gone out for Asian cuisine (pho, thai, etc.) then you've definitely eaten fish sauce. It's the flavor you just can't quite put a finger on. Ya, it's stinky old fish sauce. Never fear, i promise this is delicious and you will be tempted to drink the sauce, too, fish sauce and all!
Time To Make It: <15 minutes hands on, + 30 minutes marinade time
Yield: Serves 5
Ingredients
1.5 lbs red snapper or tilapia
1/4 cup chopped fresh cilantro leaves
1 TB olive oil
1 TB fish sauce
2 tsp soy sauce
2 limes, juiced
2 tsp crushed garlic
1/2 tsp crushed red pepper flakes
Sauce
3 TB lime juice
2 TB fish sauce
2 TB sugar
1 tsp crushed garlic
1 tsp minced jalapeno
1 TB chopped fresh cilantro leaves
Instructions
1. Remove any bones from the fish.
2. In a resealable plastic bag, combing cilantro leaves, olive oil, fish sauce, soy sauce, lime juice, garlic, and red pepper flakes. Swish it around so it mixes, and place the fish in. Let marinate in the fridge for 30-60 minutes.
3. Meanwhile, make the sauce by combining the lime juice, fish sauce, sugar, garlic, jalapeno, and cilantro in a small mixing bowl. Stir together until combined.
4. Preheat an outdoor gas grill to high heat. Lay down a piece of foil to cook your fish on.
5. Remove fish from bag and discard marinade. Cook fish for 3-5 minutes per side until it flakes easily from a fork.
6. Serve hot with sauce drizzled over.